Top 5 Best Used Trucks for Towing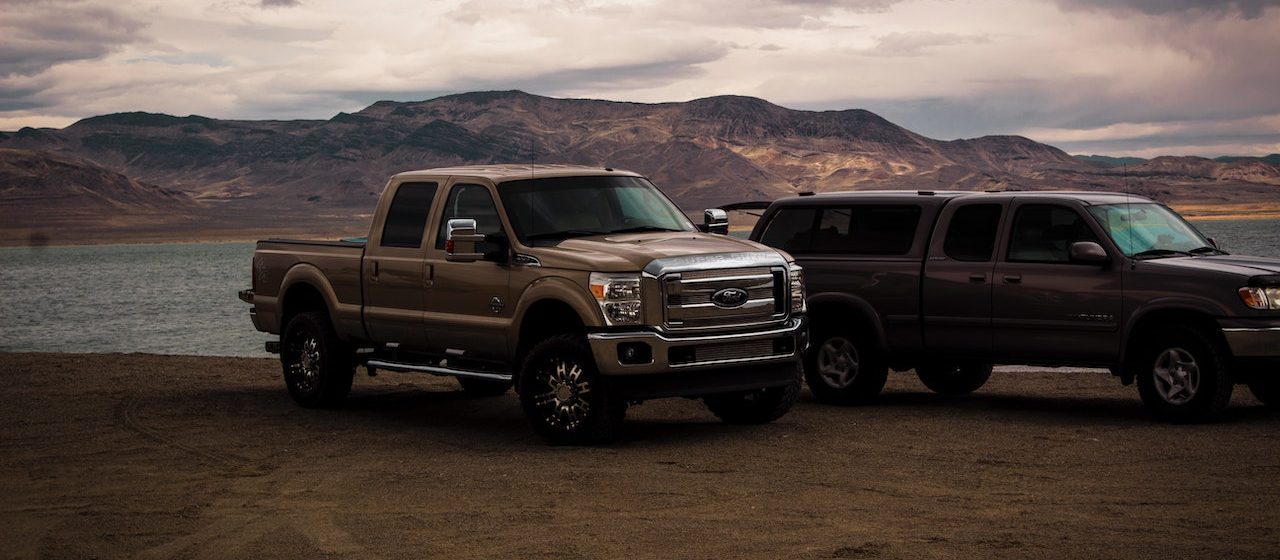 Photo by Kendall Hoopes under Pexels License
These Trucks Pack Some Serious Muscle!
If you're in the market for a used truck with enough power to give you an edge in your next big haul or tow, then you'll need one that packs some serious muscle. But with so many options out there, it can be hard to decide which used truck is right for your needs.
Luckily, we've got you covered! We'll dig into top-rated used trucks for towing — from models sporting heavy-duty capabilities to those designed for lighter hauls.
Ready to get started? Let's get going!
1. Ford F-150
First up, we have the Ford F-150. This truck is a towing beast, with a towing capacity of up to 13,200 pounds, depending on the model year and engine. It's also got a spacious interior, making it a comfortable ride for long hauls.
2. Chevy Silverado
Next on the list is the Chevy Silverado. It's a favorite among truck enthusiasts due to its powerful towing capacity and its comfortable ride. The Silverado can tow up to 12,500 pounds and is available with a variety of engine options to suit your needs.
3. Ram 2500
If you're looking for a heavy-duty towing machine, check out the Ram 2500. This truck is built for towing, with a towing capacity of up to 17,980 pounds. Plus, it comes with a spacious cabin and a smooth ride, making it an ideal choice for long trips.
4. Toyota Tundra
Another fantastic option that won't disappoint is the Toyota Tundra. This truck is known for its durability and reliability, and it can tow up to 10,200 pounds. Providing a comfortable ride and a spacious cabin, the Tundra is a great choice for families who need a truck that can handle all their towing needs.
5. GMC Sierra
Last but not least, the GMC Sierra is excellent for those looking for a used truck for towing. This truck can tow up to 12,500 pounds and it offers a range of engine options for you to choose from.
You Can Turn a Clapped-Out Truck into a Lifesaving Tool!
If you're buying a used truck to replace an old one that's been giving you lots of headaches, you're probably looking for the best way to dispose of the latter. If so, here's a suggestion you might want to consider: Donate it to us at Breast Cancer Car Donations. Not only will you be getting rid of that unwanted vehicle in the quickest and easiest possible way, but you'll also play a part in helping breast cancer patients in your area beat the devastating disease.
We will auction off your vehicle and distribute the proceeds to our charity partners. These IRS-certified 501(c)(3) nonprofit organizations use the funding we give them to provide their beneficiaries with comprehensive breast health services.
Thus, thanks to your charitable gift, the uninsured and destitute breast cancer patients in your area will receive financial assistance to help cover the costs of their treatments, doctor consultations, hospital fees, medications, follow-up care, and other essential healthcare services. Our charity partners also provide underprivileged individuals with easy access to local healthcare facilities where they can get free breast cancer screening and diagnosis.
Your charitable contribution will also be used by our nonprofit partners to promote breast cancer awareness and provide prevention, education, and counseling services to the public.
After selling your vehicle, we'll mail you its 100% tax-deductible sales receipt. This will entitle you to claim the maximum tax deduction in the next tax season.
You will also benefit from our free, fast, and professional vehicle removal service, which is available to our donors in all parts of the United States. Just tell us when and where you want us to pick up your vehicle, and we'll coordinate with a licensed towing company to do the job. We guarantee you a quick and hassle-free donation process.
Best of all, your vehicle donation will give you a sense of fulfillment, knowing that it will positively impact the lives of breast cancer sufferers and their loved ones in your community.
In case you're wondering, we accept almost all types of vehicles, including those that are no longer in good condition. For a comprehensive list of vehicles we accept, you may head over to this page.
If you're interested to learn more about our vehicle donation program, feel free to check out our FAQs page. Should you have any questions or concerns, you may reach us anytime at 866-540-5069 or send us a message here. We'll respond to you as promptly as we can.
Give Your No Longer-Needed Vehicle a Meaningful Purpose Today!
What's the point of keeping an old vehicle that's no longer useful to you? You might as well give it a new and meaningful purpose by donating it to Breast Cancer Car Donations. We will use your vehicle donation to help save the lives of destitute breast cancer patients in your area. Call 866-540-5069 or fill out our secure online donation form now!