Top 3 Reasons Why You Should Avoid Potholes On the Road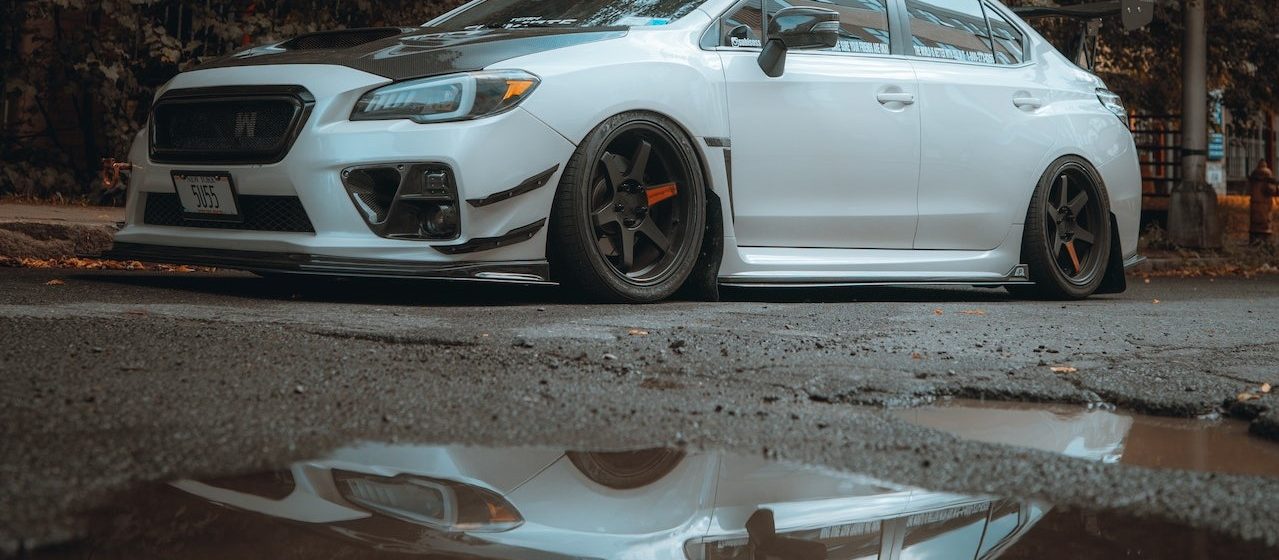 Photo by Kamshotthat under Pexels License
Beware of These Road Hazards!
Potholes form on roads as a result of changing weather conditions, combined with the amount of traffic on the pavement. Road materials tend to expand and contract as temperatures fluctuate in spring and winter. When water seeps into cracks and soft spots, it forms potholes on the road. These potholes can range from tiny indentations to gaping canyons.
Potholes are road hazards that every motorist should beware of. Hitting a pothole can compromise your safety and damage your vehicle. To avoid accidents and expensive auto repairs, you need to avoid every pothole you find on the road or else drive through it very carefully and slowly if there's no way to steer around it.
Why Potholes Are a Driving Menace
Although you're more likely to spot potholes in the street in winter and spring, they can appear anytime. For this reason, it's best to keep an eye on where your car is headed, even if you're driving along a familiar street. Breast Cancer Car Donations has compiled the following top reasons why hitting a pothole can be dangerous for you, your passengers, and your car:
1. It can cause damage to your exhaust system.
Large potholes can cause your vehicle to bottom out as the undercarriage scratches up against the road. Your exhaust pipes are a perfect target for potholes because they're one of your vehicle's lowest-hanging components. Hitting a deep pothole could scrape and puncture the pipes, causing them to make strange noises, leak harmful pollution, or lose power.
2. It can accelerate your steering and suspension system's wear and tear.
Your vehicle's suspension works to absorb impact so you can have a smooth ride. However, repeated jolts from potholes can lead to suspension issues such as damaged shocks, broken ball joints, and tire misalignment. Unless your trusted mechanic puts your tire alignment back on track, your vehicle will pull in one direction and its tires will wear unevenly.
3. It can damage your tires.
Since potholes usually have rough edges, they can potentially compress or puncture your tires on impact. Running over a large pothole can lead to tread separation, sidewall bulges, and flats. If the pothole is deep, it can scratch your rims and crack your wheels.
Do You Have a Car That Has Turned into a Money Pit?
With careful driving, you can avoid potholes on the road. Even then, you may not be able to avoid the wear and tear of your car, especially if you use it often. If you have a vehicle that has become prone to repairs and the bills are putting a large dent in your finances, perhaps you'd be better off without it.
You won't regret it at all if you donate it to us at Breast Cancer Car Donations. We'll provide you with a most satisfying donating experience while allowing you to extend a helping hand to the indigent women in your local community who have been diagnosed with breast cancer.
Our team will sell your donated vehicle through an auction and use the proceeds to support the comprehensive breast health programs and services of reputable cancer-fighting nonprofit organizations that we've partnered with. These IRS-approved 501(c)(3) nonprofits provide uninsured and destitute breast cancer patients with access to leading cancer centers as well as financial assistance to cover the costs of their treatments, hospital fees, doctor consultations, medications, and the other essential healthcare services they need. Our charity partners also provide free breast cancer screening and diagnosis, as well as prevention and education services.
You will also benefit from your vehicle donation since it will entitle you to receive the maximum tax deduction in the next tax season.
Moreover, we'll provide you with our free professional pickup and towing service anywhere in the United States.
The best reward you'll get, however, is the priceless feeling of satisfaction when you realize that you're doing an act of charity that will help save lives.
You can donate almost any type of vehicle whatever its age or condition.
For more information on our donation program, including our quick and easy donation process, head over to our FAQs page. If you have any questions or concerns, feel free to call us anytime through our toll-free hotline at 866-540-5069 or message us here.
Bring Hope to Breast Cancer Sufferers Today!
Bring sunshine into the lives of struggling breast cancer patients in your community. Your vehicle donation can boost their hopes for overcoming their affliction. Call Breast Cancer Car Donations at 866-540-5069 or make your donation here today!