Top 3 Reasons Why You Have a Noisy Engine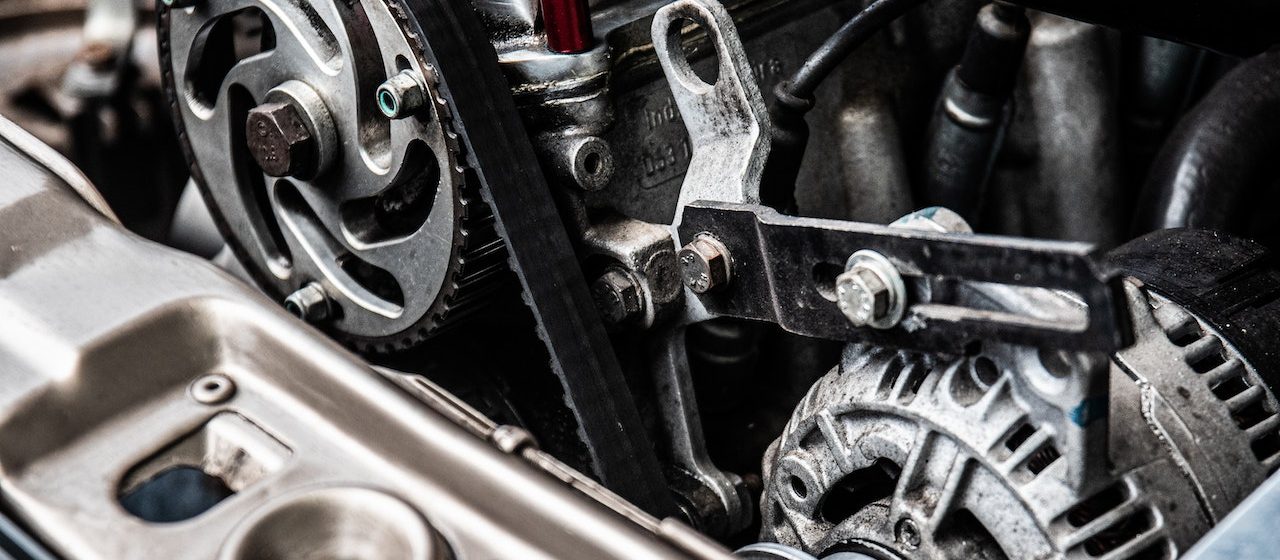 Photo by Hebert Santos under Pexels License
Those Strange Noises Are the Voice of Your Engine Crying Out for Help!
Have you noticed your engine making strange noises when you start it? Does it sputter and wheeze or sound like a helicopter about to take off from your garage? These noises are not just embarrassing but alarming as well.
They're not just quirks as some vehicle owners would like to believe. A noisy engine could indicate serious issues in your car that could put you at risk on the road or lead to hefty bills at the repair shop. That is why you should be well attuned to your engine's cries for help.
Breast Cancer Car Donations has compiled the following top reasons why your engine is making unusual noises:
1. Damaged muffler
When your engine makes a louder-than-normal sound, it usually means that your muffler or exhaust system has a hole in it and requires immediate repair or replacement at a muffler shop. A damaged muffler can adversely affect your car's handling and gas mileage.
2. Bad bearings
If your engine is making a sound like a knocking under the hood similar to an off-center washing machine, the culprits may be bad bearings. This means that the moving parts of the engine may already be worn. Even though this may sound like a minor problem, it can cause the engine to completely shut down at any time if it's left unchecked.
3. Oil and transmission fluid levels
If your engine oil is running low, you will notice your engine making grinding sounds. Most cars feature a dashboard warning indicator for low engine oil levels. If your car doesn't have this warning light, manually check your oil level, bearing in mind that your engine will suffer if the oil level is low. Also, check for leaks if you find the oil suddenly running low.
The same problem can happen to your transmission fluid. If it's running low, this may also cause your engine to make a grinding sound when it is in gear. Get your car to a mechanic right away if you suspect this to be the case to avoid bigger problems with your transmission.
Turn Your Source of Headaches into One of Hope for Breast Cancer Sufferers
If a noisy engine is just one of the irritating issues you're having with your car, if trying to fix these issues would mean draining your savings with no guarantee that those issues will no longer reappear, consider disposing of that beater and simply buy a new one.
Have no regrets — that unwanted vehicle can still make you proud. That will happen when you turn it over to us at Breast Cancer Car Donations. We will use your donation to help save the lives of the suffering breast cancer patients in your local community.
Our team will have your vehicle fixed the best way we can before putting it up for auction. We'll then use the proceeds to support the comprehensive breast health services and programs of our charity partners.
These reputable IRS-approved 501(c)(3) nonprofit organizations use the funding we give to provide uninsured and indigent breast cancer patients with easy access to top cancer centers as well as financial assistance to cover the costs of their treatments, doctor consultations, hospital fees, medications, and other essential healthcare services they need. Other beneficiaries get to receive free breast cancer screening and diagnosis, as well as cancer prevention and education services.
As our token of appreciation for your charitable contribution, we'll promptly send you by mail the 100% tax-deductible sales receipt of your vehicle after its auction. This receipt will allow you to claim the highest possible amount of tax deduction in the next tax season.
We'll also haul off your unwanted vehicle at a date, time, and place of your choice. And we won't charge you even a single dollar for it.
However, those material perks may pale in comparison to the greatest reward you'll get when you donate a vehicle to us — the priceless feeling of satisfaction for doing something that can help save lives.
We take almost all types of vehicles whatever their ages or conditions. Head over to this page to check out the different types of vehicles that we've been getting from our donors.
For more information about Breast Cancer Car Donations, including our quick and easy donation process, feel free to visit our FAQs page. Got any questions or concerns? Send them here or talk to us anytime through our toll-free hotline at 866-540-5069.
Use Your Unwanted Car to Help Save Lives Today!
It's no hyperbole when we say that your unwanted vehicle can help save lives. If you're ready to dispose of it, call Breast Cancer Car Donations at 866-540-5069 or fill out our secure online donation form now!