Top 10 Safest Cars of 2018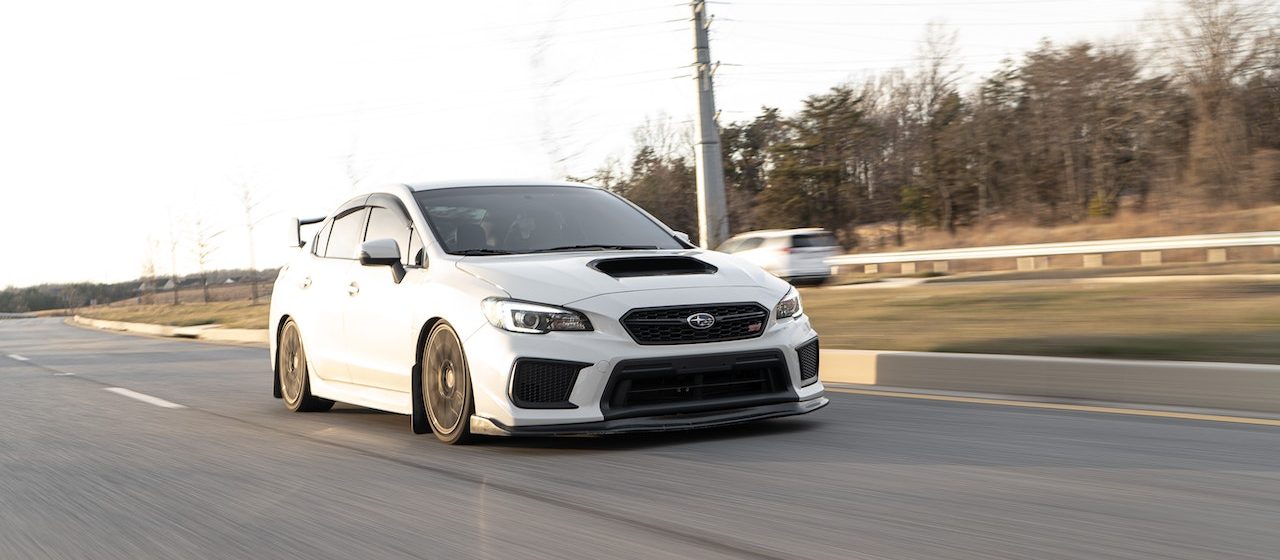 Photo by Garvin St. Villier under Pexels License
Top 10 Safest Cars of 2018: Take Your Pick!
With today's technology, vehicle manufacturers have made remarkable improvements in the safety features of their products, making it easier to pick the top 10 safest cars of 2018. Safety has become one of the topmost priorities of car buyers, who have become more particular with features such as backup cameras, dash cams, and blind spot detection systems.
Take note that about 6 million car accidents happen on the road every year, and about 90 people die every day because of vehicular accidents. While road accidents are sometimes inevitable, modern cars have evolved to decrease the chances of injuries of people involved in crashes.
2018's Top 10 Safest Cars
Manufacturers want nothing more than to satisfy their customers' needs. This is why they have combined elegance and safety in their latest cars. Whether you're looking for an economical or luxurious vehicle, here's a look at Breast Cancer Car Donations' list of the top 10 safest cars of 2018:
Subaru Impreza
The features of the Subaru Impreza include a rear-view camera, blind spot monitoring, and a reverse automatic braking. The Insurance Institute for Highway Safety (IIHS) has given it exceptional ratings in all aspects. The best part about Subaru is that you can opt for its EyeSight suite, which adds features such as the lane departure warning, collision warning, lane keeping assist, and a lot more!
Toyota Camry
Toyota has made sure that their vehicles are equipped with only the best safety features. The Toyota's Star Safety System features include break-force distribution, anti-lock brake, stability control, and a Smart Stop Technology.
Subaru Legacy
The Subaru Legacy has earned a G in all the IIHS standards and five stars in all the National Highway Traffic Safety Administration (NHTSA) crash tests, thereby making it a good choice if you're looking for a safe car to buy. Aside from its rearview camera, the Subaru Legacy has added safety features such as pre-collision braking at speeds less than 30 mph.
Kia Optima
The Kia Optima has earned a good rating in all six IIHSA tests, giving it a spot on the list of the top 10 safest cars of 2018. To make it safer, Kia added additional safety features such as rear cross traffic alert, automatic high beams, a surround-view camera, and autonomous emergency braking.
Subaru WRX
The Subaru WRX has earned a G rating in the crashworthiness scale and a superior rating in the crash avoidance and mitigation scale of the IIHSA. Its safety features include the standard rearview camera and its Starlink Safety and Security telematics system.
Genesis G80
With the exception of child seat anchors' ease of use, the Genesis G80 has scored exceptionally well in the IIHSA crashworthiness rating. Its features include front automated emergency braking, lane-departure warning, rear cross-traffic alert, lane-keeping assist, a blind-spot monitor, and adaptive cruise control.
Chevrolet Volt
The Volt is a remarkably safe vehicle that has earned five stars in all the NHTSA tests and IIHSA evaluations. The safety features of the Chevrolet Volt include Teen Driving, forward collision warning, park assist, adaptive cruise control, and forward automatic breaking.
BMW 5 Series
This luxury car is another great pick when it comes to safety. It's equipped with a daytime running light, a night vision, traction control, blind spot monitoring, and brake assist.
Honda Ridgeline
With all the safety features loaded into this vehicle, it's no wonder why it has earned a G on the IIHSA safety feature report. Collision warning and avoidance, LaneWatch, and adaptive cruise control are among its safety features. Buyers can opt to choose its four-wheel drive model if they plan on driving through rugged conditions.
Subaru Outback
The IIHSA has also given G ratings to the Subaru Outback and Impreza. What makes the Outback different from Impreza is the fact that it has a bit more room, especially in the trunk. If you're a big fan of camping or outdoor activities, then this is definitely a great choice.
Planning on Upgrading? Donate Your Old Vehicle
There will come a time when you will eventually need a vehicle upgrade—one that's better and safer than the one you're currently using. When that time comes, your best option in disposing of your old vehicle is to donate it to an IRS-certified charity that supports a cause close to your heart. This way, you'll be able to gain rewards such as a substantial tax deduction while doing something that will immensely benefit the needy people in your community.
Why not donate your clunker to us at Breast Cancer Car Donations? We are the online vehicle donation platform of IRS-certified 501c3 nonprofits that are devoted to saving lives of breast cancer patients.
We'll auction off whatever type of vehicle you donate to us, turning it into a fund-generating tool for our nonprofit partners, helping them finance the comprehensive breast health services they offer to all Americans who need them. These charities provide needy patients with financial assistance, information, and access to medical facilities to aid in the early detection of breast cancer and facilitate their treatment and eventual recovery and rehabilitation.
To get to know us better and find out the details of our vehicle donation program, check out our About Us and FAQs pages. If you have questions, you may phone them to us at our toll-free hotline 866-540-5069 or send us a message online.
You can make your car donation by filling out our secure online donation form or calling us directly. We accept vehicle donations anywhere in the United States since we have car donation programs in all 50 states.
Let's Join Hands in Saving Lives!
Now that you know our list of the top 10 safest cars of 2018, you can put your mind at ease that the new car you'll be buying will be safer to drive than the one you're using now. This also gives you the opportunity to give something back to your community by donating your old vehicle to a well-trusted charity like Breast Cancer Car Donations. Call us at 866-540-5069 now and let's join hands in saving the lives of breast cancer patients in your community!