Top 10 Reasons Why You Need to Read Your Vehicle Owner's Manual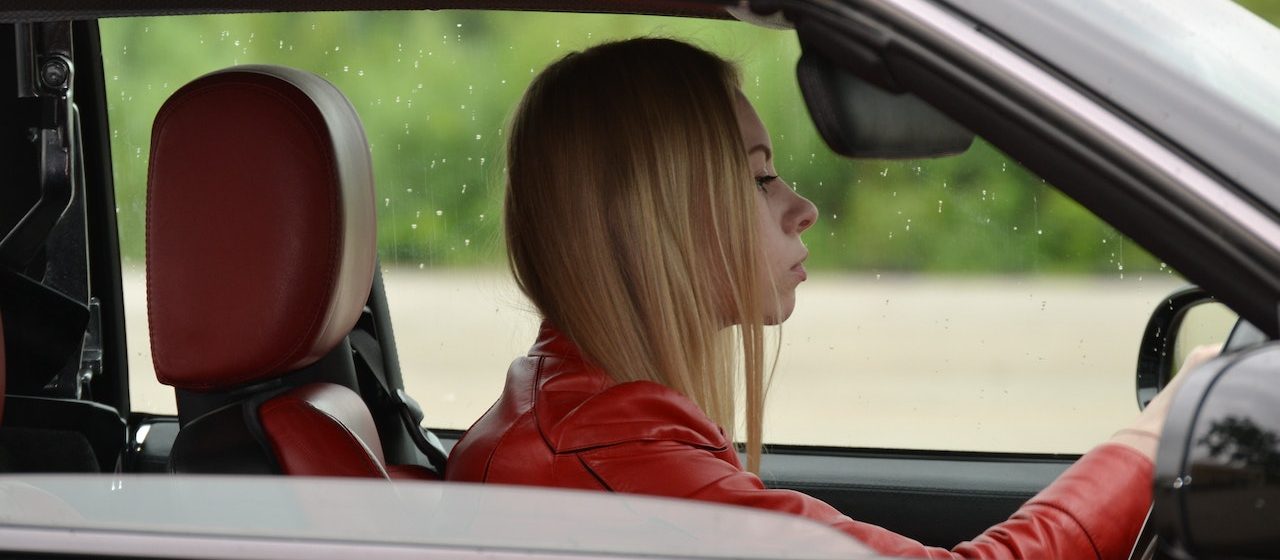 Photo by Pixabay under Pexels License
Here's How to Ensure the Longevity and Reliability of Your New Car
Many drivers are guilty of leaving their owner's manual to collect dust inside their glove compartments. You're probably one of them.
Some new vehicle owners find it boring to go over their manuals. They'd rather drive around town, enjoying their new ride.
However, to get familiar with your new car, you need to find time to thoroughly read your owner's manual. It has all the vital information you need, including the location of your coolant, the meanings of your dashboard warning lights, and the recommended service schedule. By following the recommendations stated in the manual, you'll ensure the longevity and reliability of your new car.
To emphasize the importance of reading your vehicle owner's manual, Breast Cancer Car Donations has compiled the 10 top reasons why you need to do so:
1. Know your vehicle's basic operating instructions.
While the car dealer might have already demonstrated to you the proper ways to use some of your vehicle's key features, you might forget about them as soon as you drive home. Don't worry though, as your owner's manual is there to save you. From activating the automatic lights and using the windshield wipers to setting up your infotainment system, the manual can tell you anything you need to know about your vehicle.
2. Learn all about car maintenance.
Maintaining your vehicle regularly is one of the best ways to keep it in great shape. Your manual gives you an overview of your engine and directions as well as schedules for basic maintenance procedures. You'll learn many things such as replacing headlight bulbs, adjusting the headlights, replacing the air filter, checking your tire pressure, and more.
3. Discover new features.
If you purchased a newer vehicle model, it will have new features that are more advanced than those of your previous car. Don't count on your outdated knowledge of your old model. Reading about these cool new features will surely get you excited.
4. Understand what your car needs.
If you want to know the types of fluids suitable for your automobile or the recommended PSI level for your tires, your car owner's manual should be able to tell you all the details.
5. Get you ready for roadside emergencies.
Roadside emergencies are inevitable, which is why car manufacturers provide detailed instructions on what to do during such emergencies. The manual will teach you what to do in case you end up stranded on an empty road. You'll learn important things such as jumpstarting your engine and operating your hazard lights.
6. Decipher warning lights.
Figuring out the meanings of the warning lights and symbols on your dashboard can be challenging. Thankfully, you have your car owner's manual to refer to. It provides all of the indicators found on your car, along with a quick description of each.
7. Determine the location of your car's major components.
Knowing where your car's major parts are situated is especially helpful when a sudden breakdown happens with no help in sight. In circumstances like this, having an understanding of what might be the issue and where exactly can you find and fix it, can help you come up with a solution.
8. Learn extra driving tips.
Did you know that you can become a better driver by simply reading your manual? Aside from tips to help you through your car's break-in period, the vehicle owner's manual offers a list of driving practices to maximize fuel economy and prolong your vehicle's lifespan.
9. Be safer on the road.
With half of your manual focusing on safety warnings, we have a feeling that you'll be a much safer driver once you're done reading it.
10. Know your warranty policies.
Before you agree to any costly repairs or replacements of parts in your car, be sure to consult your manual first. Find out which parts and repairs are covered under your warranty. Also, pay attention to any products that are not recommended by the manufacturer. The manual also informs you of practices that can cause the manufacturer to void your vehicle's warranty.
Got a Damaged Car You Want to Dispose Of?
Unfortunately, your vehicle owner's manual may be of little use if your car has suffered serious damage from a road accident or whatever cause. Repairing it may be too costly for you and it may not bring back its former appeal. You might be better off replacing it with a brand-new vehicle.
If you're thinking of the best way to dispose of your damaged car, consider donating it to us at Breast Cancer Car Donations. We'll fix your vehicle for free and have it auctioned off, with the proceeds going straight to our nonprofit partners.
Thanks to your auto donation, these IRS-certified 501(c)(3) nonprofit organizations will be able to help more uninsured and indigent women in your area who have been diagnosed with the life-threatening disease.
Our charity partners offer their beneficiaries easy access to top hospitals in the country as well as financial assistance to cover the costs of their treatments, doctor consultations, hospital fees, medications, and other essential health care services they need. Other beneficiaries get to receive free breast cancer screening, diagnosis, and cancer prevention and education services.
As a donor, you'll get our fast and free towing service anywhere in the country. Your donation will also entitle you to claim the maximum tax deduction in the next tax season.
Best of all, you'll get to experience the priceless satisfaction of doing a life-saving charitable act.
You can donate just about any type of vehicle, whether it's still in good condition or not.
Feel free to visit our FAQs page to learn more about our donation program, including our quick and easy donation process. If you have questions about the ins and outs of our vehicle donation program, don't hesitate to contact us anytime through our toll-free hotline at 866-540-5069. You may also write to us here.
Use Your Beater to Help Save Lives Today!
What's the point of keeping a defective car in your garage when you can use it to help save lives? Be a giver of hope to breast cancer patients in your community. Extend lifelines to them with your vehicle donation. Call Breast Cancer Car Donations at 866-540-5069 or fill out our secure online donation form now!