Top 10 Most Stolen Vehicles in the U.S.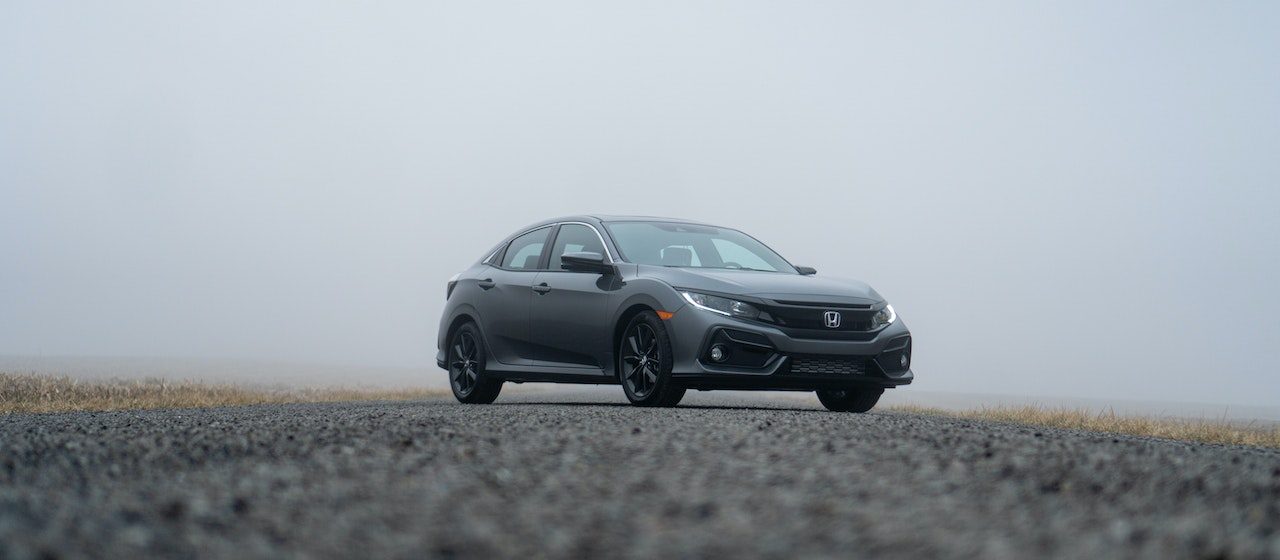 Photo by Zachary Vessels under Pexels License
Get to Know the Most Common Targets of Car Thieves
Every 42.2 seconds, a vehicle is stolen somewhere in the United States, according to the National Insurance Crime Bureau (NICB).
Stolen cars are usually driven off or towed away to a "chop shop" where they are dismantled into various components. These parts are then passed off to unscrupulous vendors who would sell them to auto shops and unsuspecting consumers, typically through the internet. Professional thieves can also strip an automobile of its most valuable parts right where it is parked.
While some people believe that car thieves often go for flashy sports cars and expensive luxury rides, the opposite is what's true. You might be surprised to learn from the list below that most stolen vehicles are the most sedate wheels you can find on the road.
Older high-volume cars are often targeted by crooks because they're worth more than the sum of their parts. Parts for popular models (especially airbags, wheels, catalytic converters, doors, and hoods) are in high demand because many vehicle owners have the same models. As such, these parts generate more money for the thieves than the value of the vehicles intact. The high demand for their parts makes these vehicles tempting targets for these unscrupulous persons.
So, what are the top 10 most stolen vehicles in America as per NICB's latest Hot Wheels report? Do you think your beloved car is one of them? Find out below!
1. Ford F-Series Pickup (full-size)
Total thefts in 2019: 38,938
As the best-selling vehicle in the country for 43 years running, it's no surprise that the Ford F-Series is an all-time favorite among car thieves. Ford's full-size pickup is the most commonly stolen vehicle in 19 states. These are Colorado, Florida, Georgia, Hawaii, Indiana, Kansas, Kentucky, Louisiana, Michigan, Mississippi, Missouri, New Hampshire, New Mexico, Ohio, South Carolina, Texas, Virginia, West Virginia, and Wyoming.
2. Honda Civic
Total thefts in 2019: 33,220
Since you can see Honda Civic cars almost everywhere you go, it makes sense that the model ranks second on the list of most stolen vehicles. These compact cars share parts with other Honda vehicles, which is why they're lucrative grabs for parts harvesters. The most stolen is the 2000 model-year Civic, as it lacks the anti-theft features that more modern cars have.
3. Chevrolet Pickup (full-size)
Total thefts in 2019: 32,583
Chevrolet pickups are another leading choice for thieves, with the 2004 model year as the most popular.
4. Honda Accord
Total thefts in 2019: 30,745
The Accord is the number one most stolen automobile in some East Coast states, particularly in Connecticut, Delaware, Maryland, Massachusetts, New Jersey, New York, North Carolina, Pennsylvania, and Rhode Island. The 1997 model is the top choice among car burglars, perhaps because it's easier to break into.
5. Toyota Camry
Total thefts in 2019: 15,656
Since the Toyota Camry is the best-selling midsize sedan across the nation, it has become a prized target for thieves. The demand for its parts is massive, and it's nothing but a lucky day for sneaky crooks to see a Camry parked in an isolated area.
6. Nissan Altima
Total thefts in 2019: 13,355
The 2015 Nissan Altima, which is the fourth-generation version of this model, is the most treasured model of car snatchers.
7. Toyota Corolla
Total thefts in 2019: 12,137
If you own a Corolla, particularly the 2018 model, and you happen to live in Washington D.C., you may need to be extra cautious on where you park it. This newer model is a hit among burglars, despite not being the most exciting compact car to drive.
8. Dodge Pickup (full-size)
Total thefts in 2019: 11,292
The full-size Dodge pickup isn't only known for generating some of the most speeding tickets, but it is also popular for being a theft magnet. The Dodge brand is no longer selling new trucks, which makes it harder for Dodge owners to look for available parts. With a limited supply of engine parts, it's no wonder why these pickups are frequent targets of theft.
9. GMC Pickup (full-size)
Total thefts in 2019: 11,164
What do car thieves in Maine, Alaska, and Arkansas have in common besides their expertise? They value GMC pickups! The most stolen version is surprisingly a later model, the 2018 GMC Sierra.
10. Honda CR-V
Total thefts in 2019: 10,094
Apart from its spacious interior, reliability, and affordable price, the Honda CR-V is a known target for thieves. Parts for the older generation and discontinued CR-V models are in high demand.
You Can Turn Your Unwanted Car into a Lifesaver
Do you have a car that you don't find useful anymore? What if we told you that you can convert it into a life-saving instrument for the needy women in your community who are battling breast cancer? You can do that when you donate that vehicle to us at Breast Cancer Car Donations.
Once we get a hold of your auto, we'll sell it through an auction. The proceeds will go straight to our IRS-certified 501(c)(3) nonprofit partners. Like us, these nonprofits are committed to saving the lives of breast cancer-stricken women. Our charity partners use the funding we give them to provide their beneficiaries with easy access to top cancer centers where they can get free breast cancer screening and diagnosis.
These nonprofits also provide uninsured and indigent breast cancer patients with financial assistance to cover the costs of their treatments, doctor consultations, hospital fees, medications, follow-up care, and other essential health care services.
Donating to us is quick, simple, and hassle-free. The only thing you need to do is to inform us of your decision to donate a vehicle to us. Our team will handle everything for you from that point onward, including all the paperwork and the free pickup and towing of your vehicle wherever you parked or stored it anywhere in the United States.
Within days following the sale of your vehicle, we'll mail to you your 100% tax-deductible sales receipt. With this receipt, you can claim the maximum tax deduction in the next tax season.
Aside from the valuable material rewards that you'll get from your donation, you'll also be privileged to enjoy a most satisfying donating experience, knowing that your gift will help save lives.
We accept almost all types of vehicles, including those that are no longer in good condition. Head over to this page to learn what else you can donate aside from cars.
If you have any questions or concerns about our donation program, including our quick and easy donation process, feel free to contact us anytime through our toll-free hotline at 866-540-5069. You may also write to us here.
Reach Out to Breast Cancer Sufferers Today!
What's the point of leaving your clunker to rust in your garage when you can dispose of it in the most meaningful way possible? Help save the lives of desperate breast cancer patients in your area by calling Breast Cancer Car Donations at 866-540-5069 or filling out our secure online donation form now!