The Top 10 Safest Cars of 2023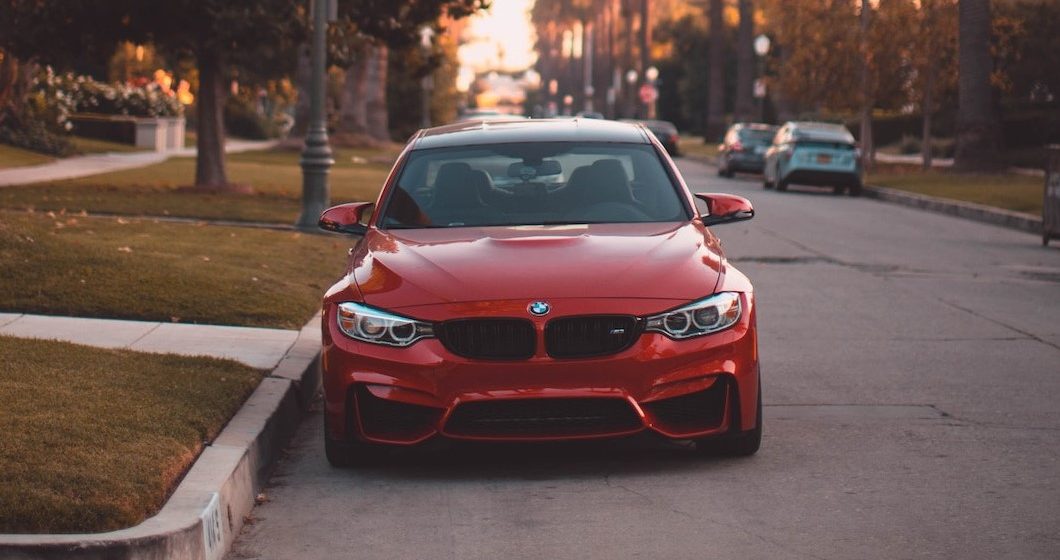 Photo by Roberto Nickson under Pexels License
Stay Safe on the Road with Any of These Vehicles!
Car accidents are one of the leading causes of death among people between the ages of 5 and 29, according to the World Health Organization. In the United States, the National Highway Traffic and Safety Administration (NHTSA) estimates that at least 20,175 people died in the first half of 2022 because of road traffic injuries. Although the number is slightly lower than those of the previous years, many still lose their lives to road accidents that could have been prevented.
For this reason, most people prioritize safety when buying cars. Likewise, manufacturers use modern technology to create new and improved vehicles equipped with tools that ensure safety for drivers, passengers, and pedestrians.
Top 10 Safest Cars of 2023 Revealed!
The NHTSA and Insurance Institute for Highway Safety (IIHS) score cars based on their crash tests and their other collision-avoidance features. Here are the top safest cars of 2023 based on NHTSA and IIHS ratings. From airbags to accident avoidance systems, these cars can be relied on for their safety features:
1. Subaru Legacy
The Subaru Legacy (photo shown above) has earned a G in all the IIHS standards and five stars in all the NHTSA crash tests, thereby making it a good choice if you're looking for a safe car to buy. Aside from its rearview camera, the Subaru Legacy has added safety features such as pre-collision braking at speeds less than 30 mph and adaptive headlights.
2. Hyundai Ioniq
The Hyundai Ioniq is one of the most affordable hybrid cars on the market today. It comes with standard safety features, including pedestrian detection, lane assist, forward collision, and automated emergency braking.
3. Lexus RC
The Lexus RC won't disappoint if you prioritize safety and luxury. Although the IIHSA and NHTSA couldn't crash-test the 2022 model, the current model's nearly identical 2021 Lexus RC passed the test with flying colors. The current model offers standard safety features, including pedestrian detection, lane assist, adaptive cruise control, and blind spot monitoring. It also comes with driver assistance features, such as rain-sensing windshield wipers and parking sensors.
4. BMW 5 Series
This luxury car is a great pick when it comes to safety and passenger space. It's equipped with a daytime running light, night vision, traction control, blind spot monitoring, and brake assist. If parking has always been your weakness, the BMW 5 Series offers a hand-free park assist feature.
5. Genesis G80
Aside from its luxurious and high-quality appearance, the Genesis G80 comes with advanced safety features. For instance, the 2022 Genesis G80 model has sensors that allow you to keep yourself at a safe distance from another car. It also features safety exits, pedestrian and cyclist detection, forward collision warning, emergency braking, and more.
6. Honda Accord
Whether you're looking for fuel efficiency, affordability, or safety, Honda's cars have it all. Honda Accord is a 5-seater sedan with a 4-cylinder engine that ensures a smooth ride. It also comes with 8 airbags, an anti-lock braking system, vehicle stability with traction control, driver's and front passenger seat-belt reminder, and a multi-angle rearview camera, among others.
7. Mazda 3
The Mazda 3 can be one of your top choices if you're looking for a bang for your buck. Its hatchback and sedan versions come with standard safety features, including automatic braking, lane departure, driver attention monitoring, and traffic jam assistance in case you are stuck in traffic.
8. Toyota Camry
Unsurprisingly, the Toyota Camry is on the list of the safest cars in 2023. Aside from the Camry's spacious cabin, Toyota went above and beyond to ensure that its latest models come with various safety features. With this midsize car class, you can expect lane assist safety programs along with lane departure warning, forward collision warning, traffic sign recognition, adaptive cruise control, pedestrian warning, and blind spot monitoring.
9. Nissan Pathfinder
The new Nissan Pathfinder is an excellent option if you're looking to upgrade to an SUV. It earned a Top Safety Pick + award and scored "Good" (the highest score) across all the IIHSA and NHTSA safety categories. It also offers the ProPilot Assist, a hands-on driver-assist that adds lane-centering steering, and adaptive cruise control.
10. Subaru Crosstrek
The Subaru Crosstrek earned a "Good" score in all the IIHSA and NHTSA crash tests, making it one of the safest SUVs on the market today. It comes with anti-lock brakes, adaptive cruise control, and pre-collision braking that notifies the driver if a collision is imminent, allowing them to step on the brakes and put the car into a complete stop.
Is Your Old Car No Longer Safe to Drive?
If your car needs a costly repair but you're no longer willing to pay for it, consider donating that vehicle instead to us at Breast Cancer Car Donations. Besides setting yourself up for a satisfying and rewarding giving experience, making such a donation is the easiest and most convenient way to dispose of an unsafe vehicle.
Best of all, we'll turn your clunker into a life-saving tool for the benefit of needy breast cancer patients in your local community.
We will auction off your vehicle and use the proceeds to support the vital breast health programs of our nonprofit partners. Thanks to your donation, these IRS-certified 501(c)(3) nonprofit organizations will be able to provide more uninsured and indigent breast cancer patients in your area with easy access to top medical facilities as well as financial assistance to help pay for the costs of their treatments, doctor consultations, medications, follow-up care, and other vital health care services. Other beneficiaries get to receive free breast cancer screening and diagnosis as well as prevention and education services.
Your act of charity will enable you to claim the maximum tax deduction in the next tax season. You'll also benefit from our free towing service, which you can get anywhere in the United States.
The most satisfying reward you'll get, however, is the awesome experience of doing something that can help save lives.
We accept nearly all types of vehicles, including those that are no longer in good condition. Visit this page to learn what else you can donate aside from cars.
For more information on our donation program, including our quick and easy donation process, head over to our FAQs page. If you have any questions or concerns, feel free to call us at 866-540-5069 or leave us a message here.
Help Needy Breast Cancer Patients in Your Community Today!
Without leaving your home, you can extend a helping hand to the breast cancer sufferers in your area. A simple vehicle donation to us is all it takes to give them hope of beating the disease. Call Breast Cancer Car Donations at 866-540-5069 or make your donation here now!