Heard About The New Tax Laws? Get The Details Here!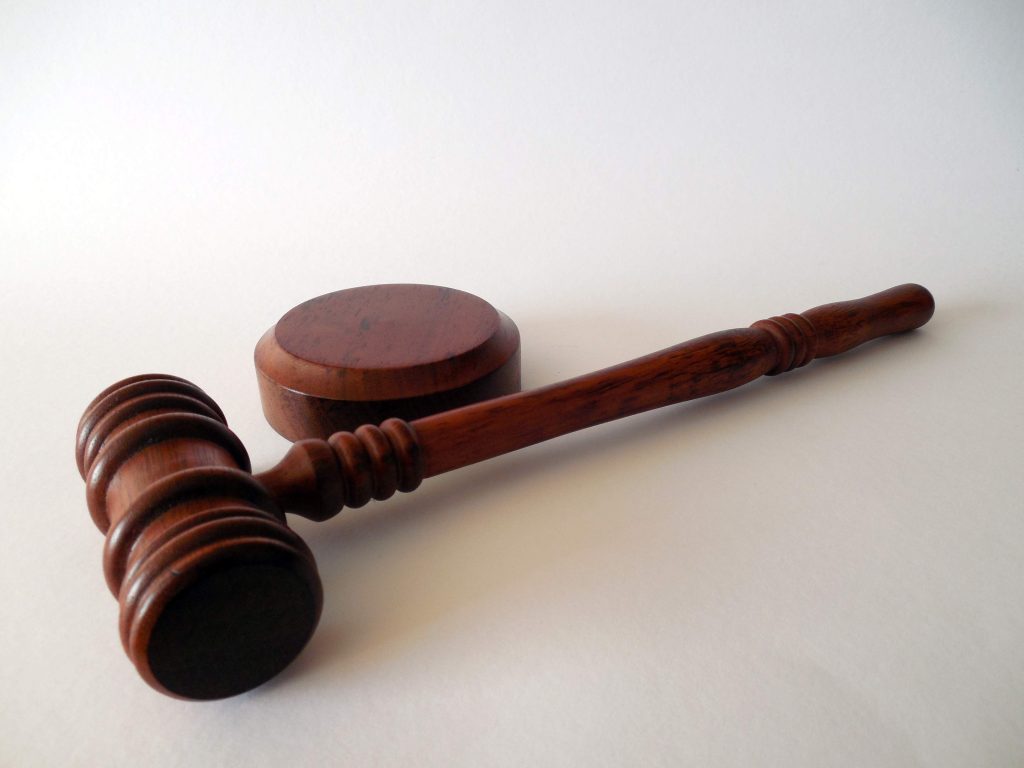 Heard about the New Tax Law? Get the Details Here!
Don't you just hate it when you've already gotten used to your tax-filing routine only to find out that the tax law has been changed? We're pretty certain that you've heard news about the Tax Cuts and Jobs Act of 2017 (TCJA), which took effect last year. The new law contains updates on tax deductions, tax rates, and just about anything tax-related.
While no one likes having to adjust to some changes, we can certainly say that the new law has made things simpler and more convenient for us. Before we provide you all the important details about the new tax law, allow us to give you a brief history of how the act was introduced.
The Emergence of the New Tax Law
Along with the rest of the House Republicans, President Trump wanted to simplify the tax system. On November 2, 2017, they presented the bill called the Tax Cuts and Jobs Act of 2017 to the people. Considered to be the most sweeping rewrite of the tax code in over 30 years, the bill had a rough start.
It was passed by the House on December 19, 2017, although they had to do a re-vote due to some provisions that some lawmakers said violated Senate rules. After making several changes and omissions on the bill, its revised and final version was passed by the Senate during the early morning of the following day. With a final tally of 224 "yes" votes against 201 "no" votes, the bill was signed into law by President Trump on December 22, 2017.

How the New Law Affects Your 2019 Taxes
The new tax law made changes in the federal income tax brackets and standard deduction as well as tax credits and deductions. Since the new tax law took effect in January 2018, tax returns made in 2017 were not affected. Also, because it did not affect individual income taxes until the following year, taxpayers are now mandated to file their first returns in early 2019.
When you file your income tax returns on or before Tax Day on April 15, don't be surprised if you see lesser sums being withheld from your paychecks. Yes, that's a part of the changes!
One of the major changes in the new tax law is the increase in the standard deduction.
For 2017, taxpayers can claim a personal exemption of $4,050 each for themselves, their spouses, and any dependents. Moreover, they can either itemize deductions or take a standard deduction based on their filing status: $6,350 for singles and married couples filing separately, $9,350 for head of household filers, and $12,700 for married couples filing jointly.
For 2018–2025, the law suspends personal exemptions but roughly doubles the standard deduction amounts to $12,000 for singles and separate filers, $18,000 for heads of households, and $24,000 for joint filers. The standard deduction amounts will be adjusted for inflation beginning in 2019.
State and Local Tax Deductions (SALT)
Originally, the Republicans planned to remove the majority of itemized deductions, which would have included state and local tax deductions. They only agreed to keep charitable deductions and those for mortgage interest. However, they made the final decision to restrict SALT deductions to $10,000.
Learn more about the new rules of SALT deductions here.
While the CTC used to cost $1,000, it will now be worth $2,000 per child below 17. Under the previous tax law, the credit would be phased out once filers amass an income of $75,000, or $110,000 for joint filers. However, with the new law, you are now eligible for the full credit, provided that you have an income of up to $200,000, or $400,000 for joint filers.
Additionally, unlike before, the CTC is now refundable for up to $1,400. If you have a tax liability that's below zero due to the credit, you'll receive a refund from the IRS.
Mortgage Interest Deduction
With the new tax law, your limit on your mortgage interest deduction is $750,000, and if you're married but filing separately, you can deduct your mortgage interest payment up to $375,000.
With all these tax changes taking effect almost every year, it's important to keep yourself posted on the updates. If you're about to do your first tax filing with the new law, it would serve you well to use a good tax filing service. That way, you don't have to go through all the confusion and headaches of a new and unfamiliar system.
It's also a good idea to talk to a tax consultant, especially if you had been itemizing deductions in the past.
Get a Tax Deduction by Supporting Breast Cancer Patients
Do you have a car that you no longer need? We at Breast Cancer Car Donations will be very happy to accept it as your donation! We'll auction it off and use the proceeds to help fund the life-saving programs of our charity partners. These IRS-certified 501(c)3 nonprofit organizations provide their beneficiaries with services that focus on breast cancer prevention, screening, diagnosis, and treatment.
While your charitable contribution will immensely benefit breast cancer patients and their families, you will also reap rewards, including a top tax deduction after your donated vehicle is sold at auction. You'll also receive free towing services and enjoy our seamless donation process with no paperwork involved, guaranteeing you a most pleasant giving experience.
For more information on our vehicle donation program, check out our FAQs page. For inquiries, you may call us at 866-540-5069 or send us a message online.
You can make your donation by filling out our secure online donation form. We accept almost all types of vehicles regardless of their age and condition. We also accept vehicle donations anywhere in the United States since we have car donation programs in all 50 states.

Turn Your Old Car Into a Lifesaver Now!
Changes are aplenty in the new tax law, but the purpose of donating a vehicle to Breast Cancer Car Donations remains the same; to save the lives of needy breast cancer patients badly in need of treatment. Call us at 866-540-5069 and turn your old car into a lifesaver now!