The 5 Benefits of Chartering a Yacht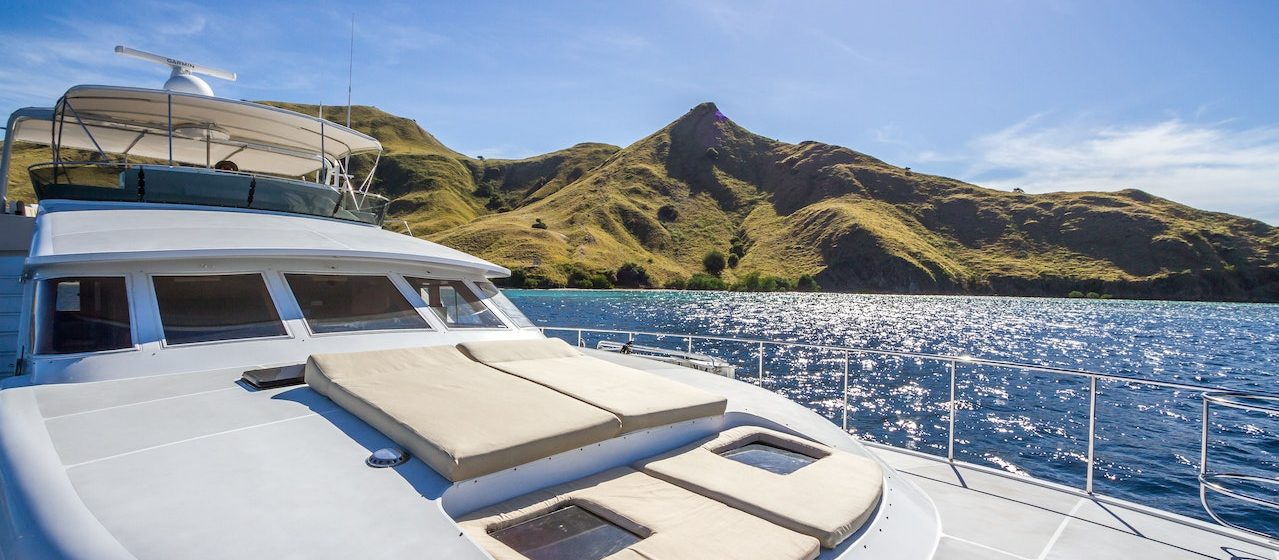 Photo by Thibault Om under Pexels License
Experience Fantastic Sea Vacations Minus the Hassles of Boat Ownership
Owning a yacht is a big responsibility. Not only do you have to invest a huge amount of money to purchase such a classy type of boat, but you have to shell out loads of dough for insurance, maintenance, and other related expenses to keep your property in the best shape.
If it has always been your dream to have memorable vacations at sea with your family and friends without taking out a second mortgage on your home to do it, here's a practical compromise to make it happen: Why not try chartering a yacht instead?
Why Charter a Yacht?
If you're planning for your next adventure, here are some advantages of chartering a yacht instead of making a booking at a fancy hotel.
1. You get a full crew to cater to your needs.
You won't need to get certified as a skipper or study the maps to get to your dream destination. Most chartered yachts offer the services of a captain and a full crew to make sure that you get to enjoy your travel hassle-free.
2. Avoid holiday crowds.
You won't be confined to the locations and schedules offered by regular cruises where you can expect hundreds of people on a holiday. You can go to the best locations at your own pace at the best time.
3. Stay in a different location every night.
Chartered yachts offer you the convenience of staying in a different location every night without having to unpack and repack your belongings, and rush to the next meeting point.
4. Enjoy leisure activities.
Some chartered yachts come with water toys and other equipment for water sports for you and your guests to enjoy. You can enjoy a day on the beach or simply enjoy the breeze on the deck with your pals. It's a unique and memorable experience for everyone.
5. Enjoy a flexible schedule at a reasonable price.
You can book a week-long vacation (or even longer than that) on a yacht for quite a reasonable price. Compared to the prices of accommodations in luxury hotels, you're bound to get your money's worth.
On the flipside, yacht owners can earn extra income by chartering their yachts when they're not using their boats for personal trips.
Give Breast Cancer Patients a Fighting Chance to Beat the Disease
Staying on a luxurious yacht could be the best way to reward yourself after successfully finishing a major project, or simply escape from the humdrum of everyday routine. It's an amazing way to experience the life of the rich and famous — even if only for a few days.
Unfortunately, not everyone can afford the same escape. They include indigent breast cancer patients who are unable to access life-saving treatment. The good news is that you can help them beat the disease. You can extend life-saving medical assistance to them without leaving the comfort of your home. All you have to do is contact us at Breast Cancer Car Donations and donate to us any vehicle you no longer use or need.
We will sell your donated auto through an auction and use the proceeds to help fund the life-saving programs of our charity partners. Thus, thanks to your donation, these IRS-approved 501(c)(3) nonprofit organizations will be able to help more uninsured and destitute breast cancer patients in your community.
Our charity partners will provide these patients with easy access to top cancer centers as well as financial assistance to cover the costs of their treatments, doctor consultations, hospital fees, medications, follow-up care, and other essential health care services. Our charity partners also provide free breast cancer screening as well as cancer prevention, education, and counseling services.
Your donation will also bring you immense benefits. It will qualify you to claim the maximum tax deduction in the next tax season. We'll also provide you with our free professional towing service anywhere in the United States.
On top of these material rewards, your donation will allow you to savor a most satisfying giving experience, knowing that your gift will be used to help save lives.
You can donate almost any type of vehicle regardless of its age or condition. Visit this page to learn more about this.
For more information regarding our donation program, particularly our quick and simple donation process, check out our FAQs page. For your inquiries or concerns, feel free to call us anytime through our toll-free hotline at 866-540-5069 or contact us here.
Help Ease the Burdens of These Patients Today!
Why hold on to an unwanted vehicle when you can use it to ease the burdens faced by breast cancer patients? Your car donation can give them hope of emerging victorious from the biggest battle of their lives. Call Breast Cancer Car Donations at 866-540-5069 or fill out our secure online donation form now!