Tax Day 2021: Deadline Extended to May 17th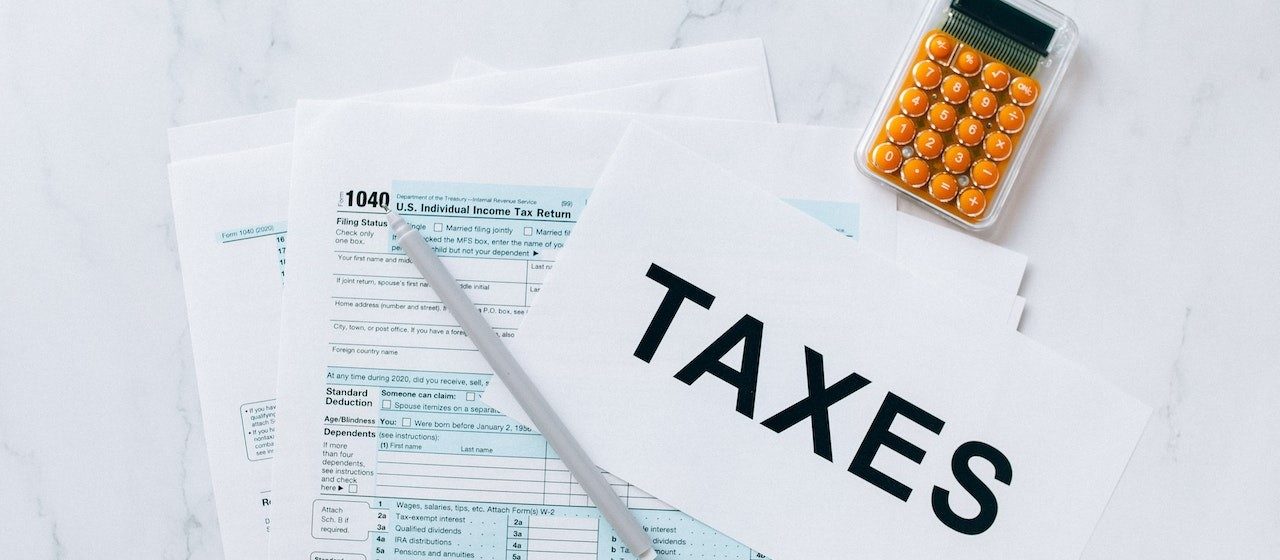 Photo by Nataliya Vaitkevich under Pexels License
6 Reminders Before You Beat the Deadline
The deadline for filing our taxes this year has just been extended by the Treasury Department and Internal Revenue Service. In an official announcement, the IRS said the federal income tax filing due date for individuals for the 2020 tax year is automatically extended from April 15th, 2021, to May 17th, 2021.
The agency said it was prompted to extend the tax deadline because of the continuing challenges faced by taxpayers amid the still raging COVID-19 pandemic. Nevertheless, even with the new deadline, the IRS urged taxpayers to consider filing as soon as possible, particularly those who are owed refunds.
The tax season is generally considered a stressful time for most of us American taxpayers. It's that time of the year again when we have to pore over our accounts and expenses during the previous year to maximize our benefits and tax deduction claims.
However, there are simple ways to accomplish the task without losing sleep over it. Here are 6 things you can do to facilitate your preparations for filing your tax return.
1. Double-check your paycheck.
Go over your payslips for the past year to check if the right amount of tax was withheld from your paycheck by your company. If the computation was not updated, you might end up owing the government money. However, if you paid too much, you may get a refund instead. Use the IRS tax withholding estimator to make the computation.
2. Remember the dates.
To make sure that you don't miss the important dates in filing your taxes, check the IRS advisory on the 2021 tax season to keep track of the deadlines.
3. Max out your retirement fund contributions.
Maxing out your contributions to your employer-sponsored 401(K) and tax-deferred retirement accounts or otherwise known as 403(b) reduces your tax bill for the year.
4. Avoid tax scams.
You might receive calls from individuals who claim to be affiliated with the IRS. Don't be fooled by them. The IRS only communicates with taxpayers through the mail.
5. Review your beneficiaries.
Check and update your list of beneficiaries every tax year and make changes if necessary. This will make an impact on the tax computations of the people who will receive your assets if something happens to you.
6. Include all of your tax deductions.
Educate yourself on potential deductions that you can file with your taxes. These include sales taxes, health insurance premiums, tax savings for teachers, charitable donations, babysitter expenses, lifetime learning credit, unusual business expenses, expenses for your job hunt, and self-employed social security.
Here's How You Can Get a Tax Break in a Meaningful Way
Do you want to get a huge tax deduction for the next tax season while supporting a worthy cause? Easy. All you got to do is to donate your unneeded car or whatever other type of vehicle you have to us at Breast Cancer Car Donations. When you do that, you'll be helping us save the lives of impoverished breast cancer patients in the U.S. who are unable to afford the rocket-high prices of their treatment and medication.
We'll auction off your donation to provide funding for our IRS-certified 501(c)(3) nonprofit partners. These charities are dedicated to providing comprehensive breast health services to all needy individuals. They provide uninsured and cash-strapped breast cancer patients with easy access to medical facilities where they can undergo full treatment. They also offer free breast cancer screening, follow-up care after treatment, and other breast cancer prevention and education services.
We offer the most convenient way for you to dispose of a vehicle that you no longer want. Check here for the comprehensive list of vehicle types that we welcome in our program.
We'll pick up and tow your vehicle at absolutely no cost to you and wherever it is located in the United States.
Furthermore, your charitable contribution will entitle you to receive the maximum tax deduction in the next tax season.
Even more valuable than those material perks, you'll get to experience the joy and satisfaction of making a charitable act that can help save precious human lives.
If you want to know more details about our vehicle donation program, check out our FAQS page. If you have inquiries or concerns, give us a call at 866-540-5069 or leave us a message here.
Bring Hope and Relief to Breast Cancer Sufferers Today
When you donate a vehicle to Breast Cancer Car Donations, you'll bring hope and relief to destitute breast cancer patients in your community. Call us at 866-540-5069 or fill out our online donation form today to make your donation now!