Student Safety Month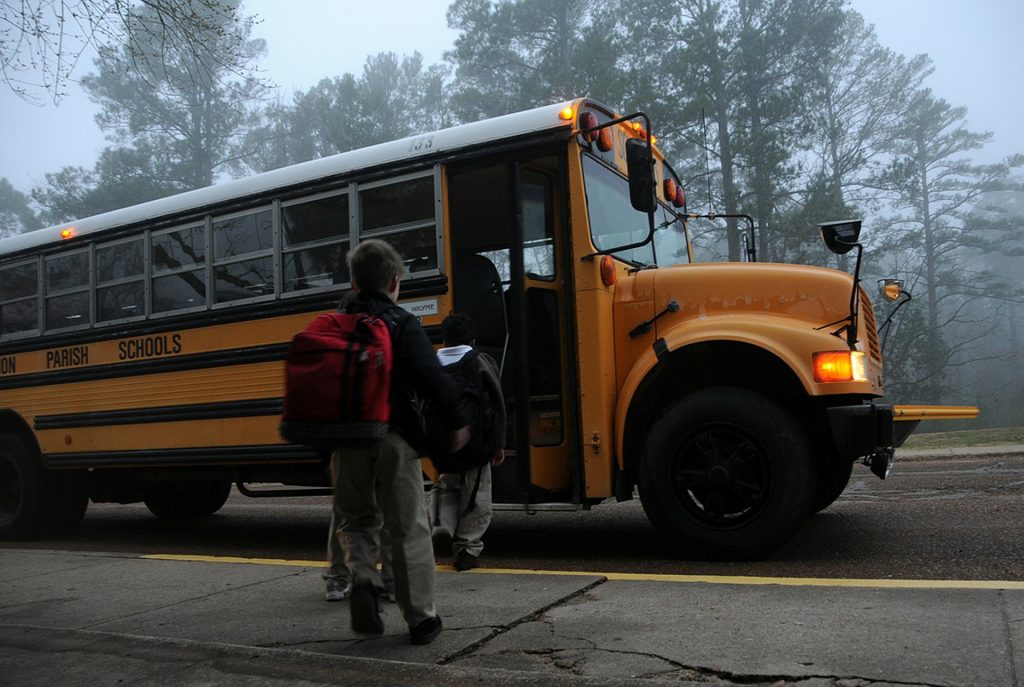 Student Safety Month: Know How to Keep Yourself and Your Family Away from Harm
June is National Student Safety Month, a yearly campaign sponsored by the National Safety Council. It is held to educate children about the leading causes of preventable injury so they can avoid causing harm to themselves and other people.
The event is also held to remind us that we are all capable of making decisions that can save ourselves, our children, and other loved ones from harm.
Student Safety Tips
There are people around us who help keep us safe and sound. They include local and state law enforcement officers, bus drivers, teachers, our parents, and school counselors.
However, the person who is in the best position to keep you safe at all times is still you.
Here are a few student safety tips you can apply not only during the observance of Student Safety Month but for the rest of the year:
Always be aware of your surroundings.
Familiarize yourself with the general layout of buildings and walkways.
Walk together with your friends.
Don't participate in a negative or criminal act
Don't go into high-risk situations. Get help from an adult if you are stuck in a situation where you feel uncomfortable.
Understand and follow your school's safety policies.
If you're walking to school, go with a friend or family member.
If you're driving to school, make sure to always secure your vehicle.
Don't carry a huge amount of money with you.
Immediately report if you see any suspicious activity.
Report if you see or receive any information about a student carrying a weapon.
Always tell your parents or your friends where you are planning to go before or after school.
Be sure that your emergency contact card at school is updated.
Follow instructions of school staff, law enforcement officials, or any emergency response personnel.
Don't tease, bully, or harass your fellow students.

Help Ensure Survival of Breast Cancer Victims, Too
This National Student Safety Month, let's also pay attention and extend help to our fellow citizens who are suffering from breast cancer. One way you can do this is by donating your old and unwanted car to us at Breast Cancer Car Donations.
Instead of selling or trading it or dumping it in the junkyard, you'll gain more and avoid any hassle if you simply donate it to us. We'll sell your car at auction and use the proceeds to fund the various programs of our nonprofit organization partners that, like us, are also on a mission to fight breast cancer and save the lives of its victims. Their programs deliver essential comprehensive breast health services to various communities throughout the country that benefit thousands of indigent people needing such services. Among the services they provide is financial assistance to uninsured breast cancer patients to cover the cost of their treatment and rehabilitation.
The funds arising from your car donation are also used to finance breast cancer research on improved ways to prevent, screen, diagnose, and treat the disease with the ultimate goal of finding a cure for the still mysterious age-old disease
Help Save Lives on Student Safety Month!
With just one phone call to us at Breast Cancer Car Donations, you'll be able to help save the lives of numerous breast cancer patients. At the same time, you'll also benefit from your donation in more ways than one. We'll take care of picking up and towing your unwanted vehicle for free. You also don't have to do any paperwork in the donation process. To top it off, you'll get a substantial tax deduction for your car donation.
You can donate any motor vehicle and even a boat or a plane. Wherever you are in the United States, you can reach out to us because we have car donation programs in all 50 states.
Contact us at 866-540-5069 or fill out our online donation form to get started with your car donation. For more information, visit our FAQs page. Donate a car to save lives on Student Safety Month!