Stress Awareness Month: 5 Practical Ways to Overcome Stress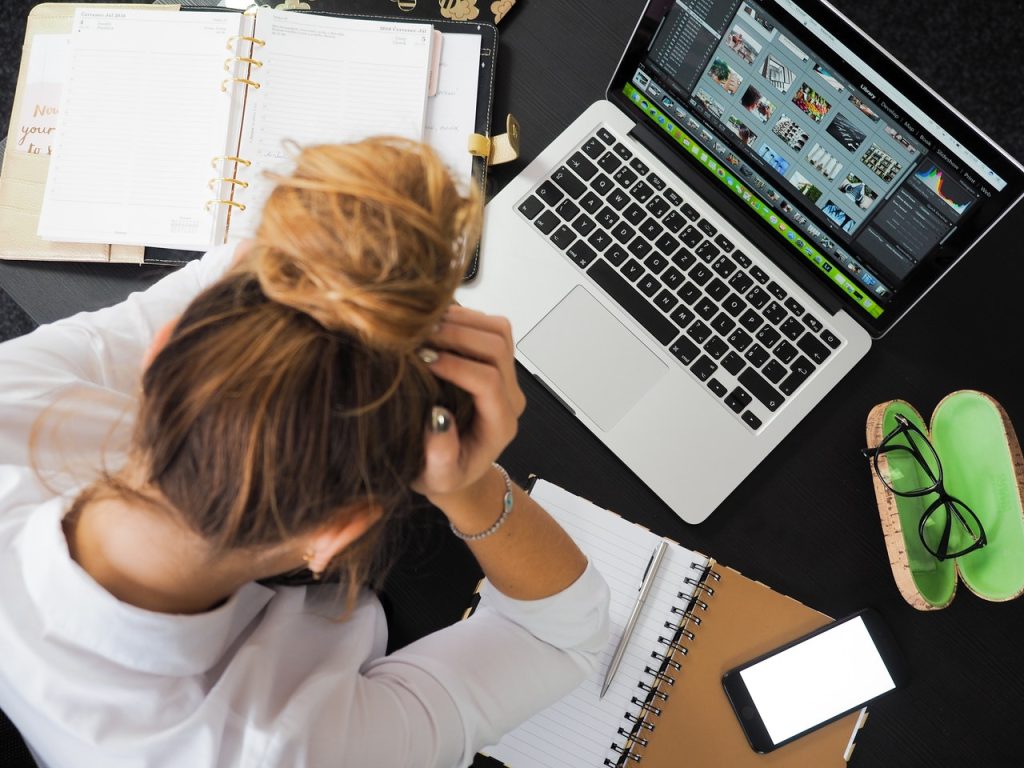 This April, Liberate Yourself from Stress!
Stress is the feeling of being overwhelmed and unable to cope with pressure. With the growing demands of the modern world, no one is exempt from stress.
Whether the stress comes from school, work, family obligations, or relationships, it's something you cannot ignore since it affects your mental and physical health, preventing you from living a healthy and happy life.
Stress will inevitably cause you to feel anxious, afraid, angry, or depressed, which may lead to negative behavioral changes. It can also cause you to suffer from headaches, nausea, hyperventilation, and even heart palpitations. If left unchecked, it can trigger a host of other health problems.
We observe Stress Awareness Month in April to help people deal with stress. The campaign seeks to broaden our understanding of this problem and encourage us to engage in activities that will enable us to effectively address this issue.
How You Can Effectively Deal with Stress
Many people take stress for granted and accept it as a normal part of their daily lives. This should not be the case since failure to address the causes of this problem may lead to even bigger problems that will be much harder to resolve.
Here are five practical tips on how to deal with stress:
1. Understand its cause.
When you start to feel stressed, try to get to the bottom of the problem. Make sure to address it the best way you can. If the problem seems too big or too complex to handle, break it down into small parts and work on them one by one. If you feel overwhelmed, try to ask for help.
2. Don't bite more than you can chew.
Sometimes, you take on too much work or responsibilities, causing you intense pressure. Do not load your plate with more than what you can handle. Gauge your capacity and take on only those tasks that you feel confident of doing. This way, you avoid the pressure of trying to meet multiple deadlines or juggling multiple projects.
3. Find someone to support you.
Friends and family can offer you support during times of great stress. Sometimes, you just need a shoulder to lean on or a willing listener when you're feeling like the weight of the world is on your shoulders.
4. Live a healthy lifestyle.
Drinking and smoking can only increase your anxiety instead of making things easier for you. On the flip side, eating healthy, getting exercise, and enjoying a sufficient amount of sleep can boost your mood and your creativity.
5. Be kind to yourself.
Take time out to do the things that make you happy. Taking breaks does wonder for your mental health. Also, don't be too hard on yourself. Sometimes, you are your own worst critic, and this only adds to your stress.
Help Save Lives of Women Diagnosed with Breast Cancer
Stress Awareness Month is also a time to help people who are burdened with high levels of stress owing to the predicament they find themselves in. They include the needy women in your community who face the prospect of losing their lives due to breast cancer.
You can come to their aid by simply donating any vehicle you can spare to Breast Cancer Car Donations. We'll use your donation to help save the lives of those women.
Our team will auction off your donated auto and transfer the proceeds to our breast cancer-focused nonprofit partners. These IRS-approved 501(c)(3) nonprofit organizations use the funding we give to deliver a range of breast health services to all deserving individuals.
Thanks to your donation, uninsured and underprivileged breast cancer patients will be able to gain easy access to leading cancer centers in the country. Our charity partners will also provide them with financial assistance to cover the costs of their treatments, doctor appointments, medications, and other essential health care services. Other beneficiaries get to receive free breast cancer screening, diagnosis, as well as prevention and education services.
You'll also greatly benefit from your donation since this will entitle you to receive the maximum tax deduction in the next tax season. Expect the 100% tax-deductible sales receipt of your vehicle in your mailbox a couple of weeks after it's been sold.
We will also haul your vehicle away for free and at your convenience anywhere in the country.
However, the best reward you'll get is not a material thing. It's the joy and satisfaction you'll experience, knowing that your donation will be used to help save lives.
We accept nearly all vehicle types in our donation program, including those that are no longer in good condition.
To get to know the details of our quick and easy donation process and other relevant information, feel free to visit our FAQs page. You can also call us anytime through our toll-free hotline at 866-540-5069 or leave us a message here if you have certain concerns or inquiries that you want us to address.
Reach Out to Breast Cancer Sufferers Today!

As you try to free yourself from stress, you can also ease the heavy burden being carried by breast cancer patients in your area. You can help them win their battle for survival with a simple vehicle donation. Call Breast Cancer Car Donations at 866-540-5069 or fill out our secure online donation form now!