Stress Awareness Month: The 8 Biggest Red Flags of Job Burnout and How to Deal with Them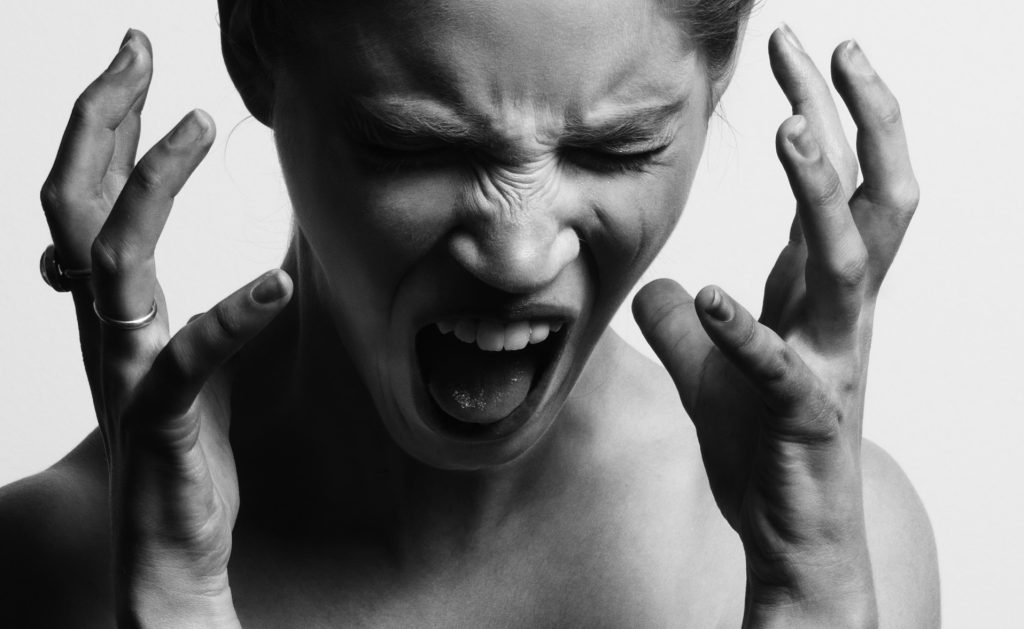 Stress Awareness Month
Just in time for Stress Awareness Month this April, try to ask yourself if you think you're one step away from an emotional meltdown at work. When you have conflicts with your colleagues, looming deadlines, to-do lists that don't end, or a boss who never runs out of ideas to say something that really hits a nerve, staying calm and keeping your peace at work might seem incredibly difficult to do. It doesn't matter if you love or hate your job—every working person experiences these things one way or another.
According to the National Institute for Occupational Safety and Health, 40% of the nation's workers think that their jobs are extremely stressful. Furthermore, 25% of them see their jobs as the primary stressor in their lives. No wonder, the World Health Organization refers to stress as the 21st century's health epidemic.
Do You Have a Bad Relationship with Stress?
By definition, stress is a state of emotional or mental strain that's brought forth by adverse situations. If not addressed accordingly, this could lead to a long list of physical and mental symptoms. Breast Cancer Car Donations shares a list of the 8 biggest red flags of job burnout and how to deal with them.
1. No Breaks.
When you start to notice that your work self is not taking any breaks for lunch, coffee, or bathroom, this means that you're overly stressed. Too much stress causes your body to produce elevated levels of cortisol, the stress hormone that causes high blood pressure, low bone density, low immune function, learning and memory impairment, increased weight gain, and so much more bad news.
Experts claim that if you work out at mid-day, listen to music, or take deep breaths, you'll reduce the cortisol level in your body. Do take their advice and don't lose sight of the well-adjusted human being that you once were—someone who needed to make occasional trips to the restroom, decent food, and social time.
2. Insomnia.
If you're spending way too many sleepless nights thinking about that promotion and, no matter what you do, you still find yourself staring at the ceiling until the first sign of daylight comes, you're definitely stressed out. Did you know that you can keep your stress hormones from being amped up during the day by taking short breaks at work?
Also, quit checking your email before you hit the sack. In case you're not aware, that blue light from your smartphone or computer screen can reduce your melatonin (the sleep hormone) production. The best thing to do is to unplug for at least an hour before you go to bed.
3. Amen to happy hour.
Nothing's wrong with having 2 bottles of beer with your best pals at work every now and then. However, if you start to act as if happy hour is the highlight of your workday, this could mean that you're too stressed at work. Try to make yourself a mantra like, "This too shall pass."
4. Prickliness
Do little things at the office like your colleague's distinct voice or your boss' tacky tie easily get to your nerves? Do you find yourself perma-annoyed most of the time? This means that work anxiety is slowly eating you up.
When this happens, use the 10:10:10 method where you breathe in for 10 seconds, breathe out for 10 seconds, and do it again 10 times over. You'll calm down. We promise.
5. Chronic Headaches.
Stress-related headaches are triggered by endless worries that cause your muscles on the scalp and the backside of your head to tense up. Aside from this, your clenched muscles in the neck, shoulders, and back will start to cry out for ibuprofen. Do yourself a favor and get yourself a massage.
De-Stress Yourself ASAP!

Don't wait for that quick little tear-fest to happen in the bathroom. Once these red flags start to creep their way into your body, de-stress yourself using the simple strategies we mentioned above. You'll thank yourself for it.
Did you know that you can effectively combat stress if you lend a helping hand to someone who desperately needs it? Donating a vehicle to help save the lives of needy breast cancer patients is one way of doing so.
When you hand over a vehicle you no longer need to us at Breast Cancer Car Donations, we'll auction it off and use the proceeds to help sustain the various comprehensive breast health programs of our charity partners. These IRS-certified 501(c)3 nonprofit organizations provide their beneficiaries with services that focus on breast cancer prevention, screening, diagnosis, and treatment.
While nothing could ever come close to the satisfaction of knowing that you'll be helping save lives, you'll also be glad to know that in exchange for your generosity, you'll entitle yourself to receive a hefty tax write-off and get free pickup and towing services as well.
For more information on our vehicle donation program, feel free to visit our FAQs page. For inquiries, you may call us at 866-540-5069 or send us a message online.
You can make your donation by filling out our secure online donation form or calling us directly. We accept almost all types of vehicles regardless of their age and condition. We also accept vehicle donations anywhere in the United States since we have car donation programs in all 50 states.
You Can Help Reduce the Stress Level of Breast Cancer Sufferers
In observing Stress Awareness Month this April, just imagine the stress level of breast cancer patients, particularly those who have little means to pay for the high cost of their treatment. You can definitely do something to address this issue. Call us at 866-540-5069 and help extend the lives of breast cancer patients with your car donation!