Strap on Your Hiking Boots, It's National Trails Day on June 6th!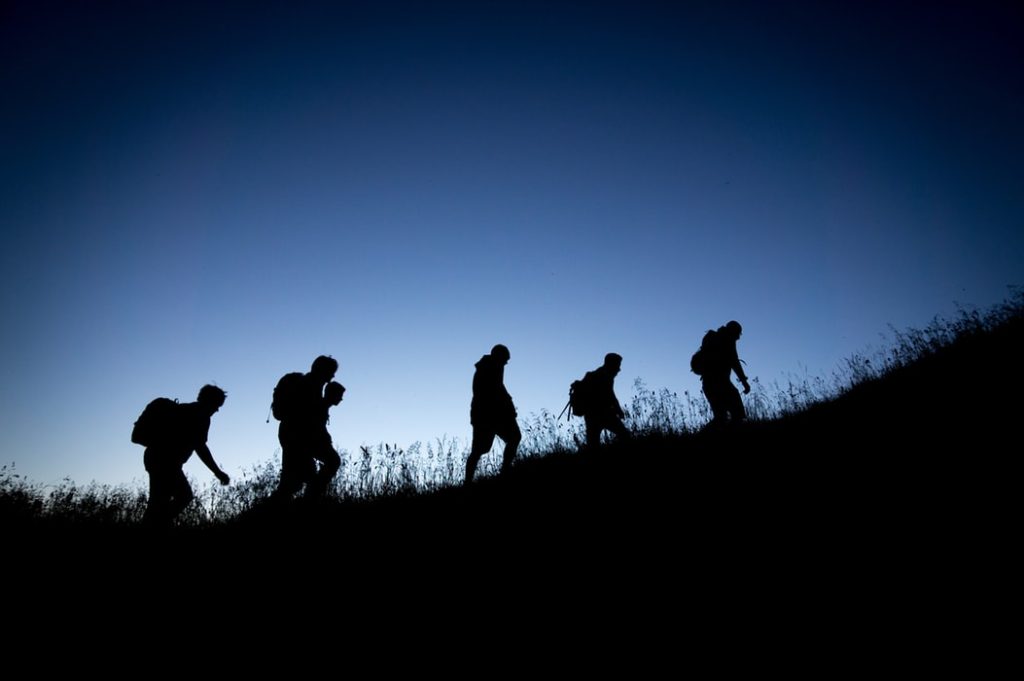 Get to Know the 7 Basics of Hiking and its Benefits
Every first Saturday of June is a special time to enjoy the great outdoors and unleash the adventurers in us. It's National Trails Day! This year, it falls on June 6th.
Whether you've been a hiking enthusiast for quite some time now or you're just curious to know what the fuss is all about, this is the perfect opportunity to explore the trails and embrace the beauty of nature at the same time.
Benefits of Hiking
There are many reasons to love hiking — fresh air, grandiose views, the relaxing sounds of chirping birds, and the opportunity to bond with nature.
Hiking also provides plenty of benefits to your body and mind. The list below will tell you what they are.
It improves your blood pressure and blood sugar levels.
It gives you better balance and coordination.
It helps you lose weight and tone your body.
It strengthens your muscles, particularly your glutes, hamstrings, quadriceps, hips, and your lower legs.
It builds a stronger core.
It reduces the risk of cardiovascular diseases, respiratory problems, osteoporosis, and depression.
It helps you forget about your problems.
It provides a sense of calmness and relief.
7 Tips for Hiking Beginners
If you're someone who has never hiked before, or it's been almost a decade since your last hike, National Trails Day should be the perfect opportunity for you to learn the basics of hiking and how to prepare for it. To help you get started, here are useful tips to keep in mind:
1. Start slow.
Short hikes work best with newbies, which is why you should choose a trail that's made for beginners. Walk your way up to the trails gradually and follow your own pace. You don't have to rush.
2. Get familiar with the trail.
Get a map of the entire area days before the hiking date. Check if the trail is a loop or if you'll need to spot another car. Look for any presence of intersecting trails that might cause you to get lost in the woods.
3. Wear the right clothes.
Wearing jeans and cotton clothes is a common mistake among first-timers. Such clothes would leave them feeling sweaty and heavy. To make the hike as comfortable as possible, wear wicking clothes (those made from synthetic material that doesn't absorb wetness) and long pants or tights. Long sleeve shirts are also ideal because they keep you protected from the elements.
4. Wear the right footwear.
Hiking requires a pair of strong shoes, which could be pricey. Unless you don't mind getting your feet damaged or swollen, you'll need to invest in quality hiking shoes. However, if this hike is only a one-time thing, a good pair of sneakers or trail runners will do.
5. Check the weather.
It's really important to check the forecast a day or two before your hike takes place. This helps you know what to pack, what to wear, and whether you should change plans and set a new schedule.
6. Pack the essentials.
Experienced hikers never come unprepared, whether it's a day hike or a 3-day trek. They follow the 10-system rule, and we suggest you also apply it on your first hike. Here are the 10 essentials to bring:
7. Pack light.
Packing light not only means bringing your essentials but also opting for the lightest items and equipment. You'll be doing yourself a huge favor.
Support Breast Cancer Victims with a Vehicle Donation
We at Breast Cancer Car Donations would like to invite you to take part in our life-saving mission. Just donate to us any vehicle you can spare. We'll auction it off and use the proceeds to support the comprehensive breast health services being offered by our charity partners.
These IRS-approved 501(c)3 nonprofit organizations provide uninsured and cash-strapped breast cancer patients with easy access to medical facilities where they can undergo full treatment. These charities also offer free breast cancer screening as well as other breast cancer prevention and education services.
Our donors also benefit from their charitable contributions since these entitle them to receive maximized tax deductions in the next tax season. Moreover, we provide them with our free pick-up and towing services, which we offer in all 50 states.
We welcome not just cars but nearly all other types of vehicles whether in good condition or not.
For more information, feel free to visit our FAQs page. If you have any questions or concerns, call us at 866-540-5069 or leave us a message here.
Turn Your Clunker into a Lifesaver Today

It's time to get rid of your clunker and turn it into a life-saving weapon for breast cancer victims. Give us a ring at 866-540-5069 or fill out our online donation form to make your donation now!