Signs You Might Have a Blown Head Gasket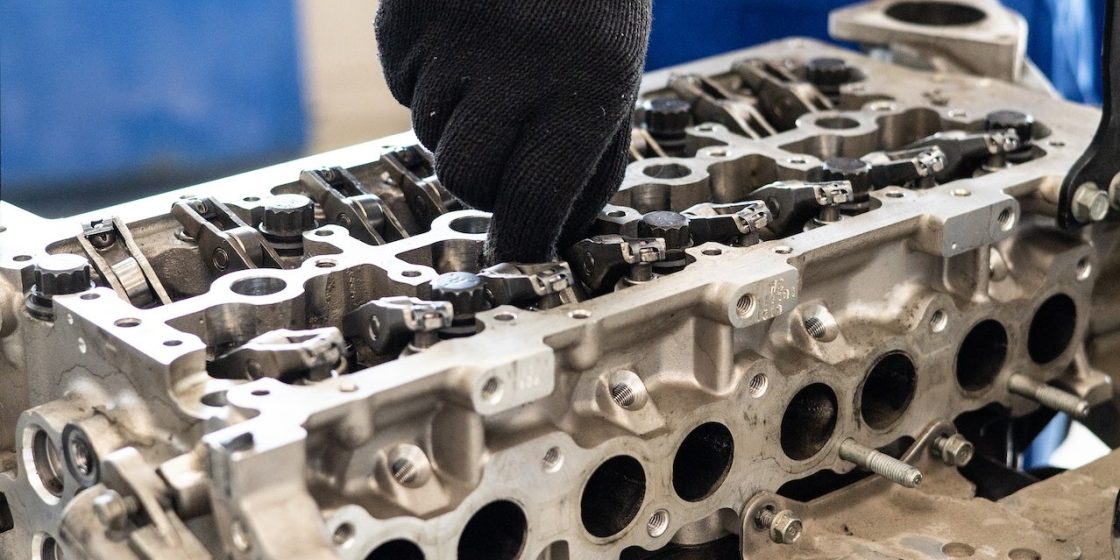 Photo by Artem Podrez under Pexels License
What Does Your Head Gasket Do?
Did you know that your head gasket acts much like a bouncer at a party? It's responsible for preventing the coolant and the engine oil from coming in contact with each other in ways they shouldn't. Aside from keeping your engine free from anything that may catch fire, your car's head gasket also stops residue buildup dead in its tracks.
However, like any other part of your vehicle, your head gasket will eventually wear out over time due to neglect, misuse, or age. When it does, your car won't be running right, thus requiring immediate attention.
How to Know if You Have a Blown Head Gasket
If you want to keep your head gasket in great shape, your car has to have regular oil changes. You also have to make sure that your car is maintained according to the schedule that's recommended by the manufacturer. If you suspect that your head gasket is already blown, Breast Cancer Car Donations has pulled together three signs you should watch out for.
1. Leaking oil
One of the most obvious signs of a blown gasket is oil leakage, the indicator of which you can find around the oil cap or on the dipsticks. The oil leakage will look like what most car owners call a "milkshake" appearance. However, keep in mind that this sign doesn't always indicate a blown gasket, which is why it would be wise to have your car checked by a trusted mechanic.
2. White smoke
Another common and obvious sign of a blown head gasket is when you start to see white smoke coming from your tailpipe, which is also referred to as the exhaust pipe. The white smoke occurs because the antifreeze is leaking and passing through the cylinders, which then turns into steam from the combustion process.
3. Overheating engine
Has your engine overheated one too many times already? A blown head gasket may cause the engine oil to leak into your coolant system, which is responsible for cooling off your engine. When this happens, your engine will rapidly overheat.
Use Your Unwanted Car to Fight Breast Cancer in Your Community
If you have an old car and you want to retire it in a meaningful and rewarding way, consider donating it to us at Breast Cancer Car Donations. We'll auction it off, turning that vehicle into a fund-raising tool to support the life-saving programs of our breast cancer-focused charity partners.
These IRS-approved 501(c)(3) nonprofits use the proceeds that we turn over to them to deliver a range of breast health services to uninsured and financially struggling breast cancer patients. The services include easy access to top medical facilities and financial assistance to cover the cost of their treatments, physician visits, medications, and follow-up care. Other beneficiaries get to receive free breast cancer screening and prevention and education services.
As a donor, you'll get our fast and free professional towing service. Your donation will also entitle you to receive the maximum tax deduction in the next tax season. Best of all, you'll get to experience the priceless satisfaction of doing a life-saving charitable act.
You can donate just about any type of vehicle, whether it's still in good condition or not. You're also free to make your donation from any place in the country since our vehicle donation program covers the entire United States.
Feel free to visit our FAQs page to learn more about our donation program, including our quick and hassle-free donation process.
If you have questions about the ins and outs of our vehicle donation program, don't hesitate to contact us anytime through our toll-free hotline at 866-540-5069. You may also leave us a message here.
Turn Your Auto into a Lifesaver Today!
That outdated car that you no longer need can help save the lives of struggling breast cancer patients in your community. It can mean the whole world to them and their loved ones. Call Breast Cancer Car Donations at 866-540-5069 or fill out our secure online donation form now!