Show Your Car Some Love on Valentine's Day!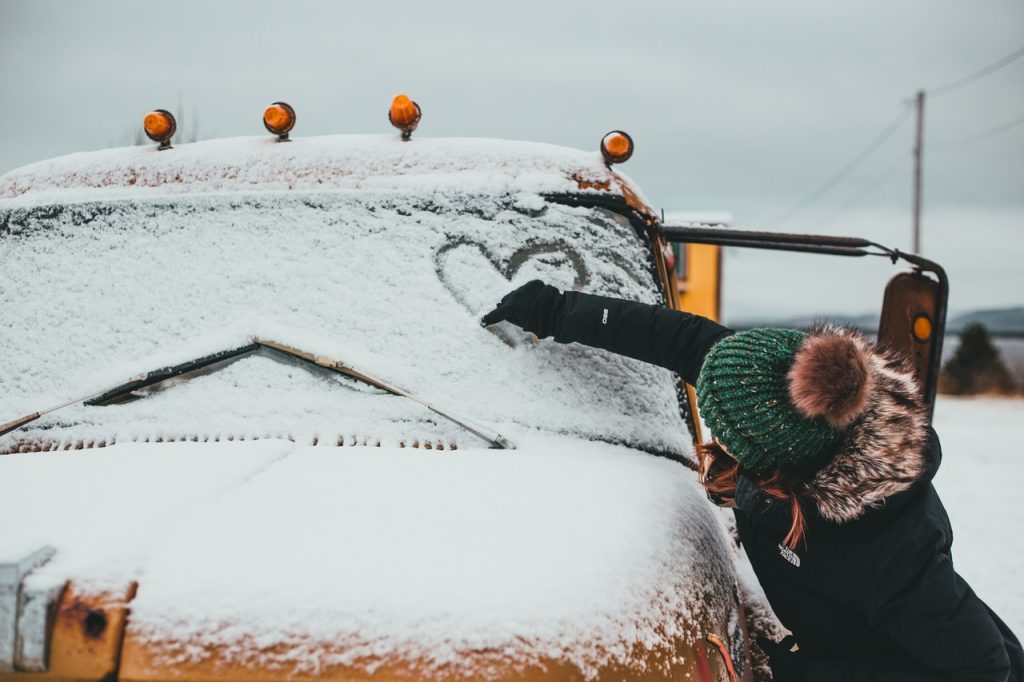 5 Ways of Making Your Auto Happy on February 14th
No date this Valentine's? No problemo! Spend February 14th caring for a longtime love of yours — your car.
Your car has been playing an essential role in your life. From your daily commutes and spontaneous trips to those night drives cruising around town, you can always count on it to take you anywhere. Despite all those times when you pounded the steering wheel, slammed the brakes, and spilled coffee on the floor mat, your car has never let you down.
Now, it's time to return the favor and shower it with affection. Here are five sure-fire ways to make your vehicle incredibly happy this Valentine's Day:
1. Spruce up the interior.
Give your car's interior the TLC it deserves. Remove any trash you can find, wipe down all the surfaces and windows, vacuum the floors, and organize your glove box. Place a couple of bins, Ziploc bags, and other storage items to keep your car from becoming a dumpster again. You might also want to fancy it up with an air freshener for a more pleasant drive.
2. Pamper the exterior.
It wouldn't be fair to focus only on the inside of your automobile — its exterior wants your attention, too! After going through all the snow, sleet, and ice this winter, your car needs washing, scrubbing, and waxing to restore its beauty. Take time cleaning it thoroughly with affection — so thorough that your car will look as good as brand-new once you're done.
3. Take it to the auto shop.
Maintaining a long-term relationship with your car means getting it serviced regularly. Set an appointment with your trusted mechanic this Valentine's Day to have your vehicle inspected for necessary repairs or parts replacements. That way, you'll be able to extend its lifespan while ensuring it performs efficiently more than ever.
4. Surprise it with a new set of wheels.
If it's been ages since you bought your dearest car some wheels, this might just be the perfect time to do it again. A new set of tires won't only make your car beam with joy, but it will also boost its overall performance on the road!
5. Make a couple of upgrades.
Think new wheels aren't enough to proclaim your love for your car? Well, feel free to spoil it with a few more touch-ups! Replace those old grimy floor mats with brand-new ones, restore your hazy headlights to their former glory with a DIY headlight restoration kit, or add a satellite radio receiver to your sound system. Your car will surely feel the love!
Have a Spare Car That You No Longer Need?
Aside from the car that you're currently driving, do you own another one that you haven't used for ages for whatever reason? If it doesn't run as well as it used to anymore despite the many repairs it has undergone, perhaps it's time to part ways with it. Your best retirement option for that vehicle is to simply hand it over to us at Breast Cancer Car Donations. We'll use it to help save lives that have been victimized by breast cancer.
We'll sell your car through an auction and use the proceeds to support our breast cancer-focused nonprofit partners, enabling them to deliver a range of vital breast health services to their beneficiaries. These IRS-certified 501(c)(3) nonprofit organizations are dedicated to helping uninsured and financially struggling breast cancer patients, providing them with financial aid to help cover the costs of their treatments, other hospital expenses, medications, and follow-up care. Other beneficiaries get to receive free breast cancer screening and prevention and education services.
Your donation will entitle you to claim the maximum tax deduction in the next tax season.
You will also benefit from our free pickup and towing service, which is available to all our donors in all parts of the United States. What's more, you can count on our team of specialists to manage all of your paperwork.
The most satisfying reward you'll get, however, is the satisfying experience of doing an act of charity that will help save lives.
We accept almost all types of vehicles, including those that are no longer in good shape. Head over to this page to learn what else you can contribute apart from standard cars.
To see how our simple and hassle-free donation process works, head over to our FAQs page. If you have any questions or concerns, get in touch with us at 866-540-5069 or leave us a message here.
Ready to Be a Lifesaver?

A vehicle donation from you will be of immense help to the needy breast cancer patients in your community. Such a simple act of charity can be a lifesaver. Call Breast Cancer Car Donations at 866-540-5069 or fill out our secure online donation form to get started with your car donation now!