Self-Improvement Month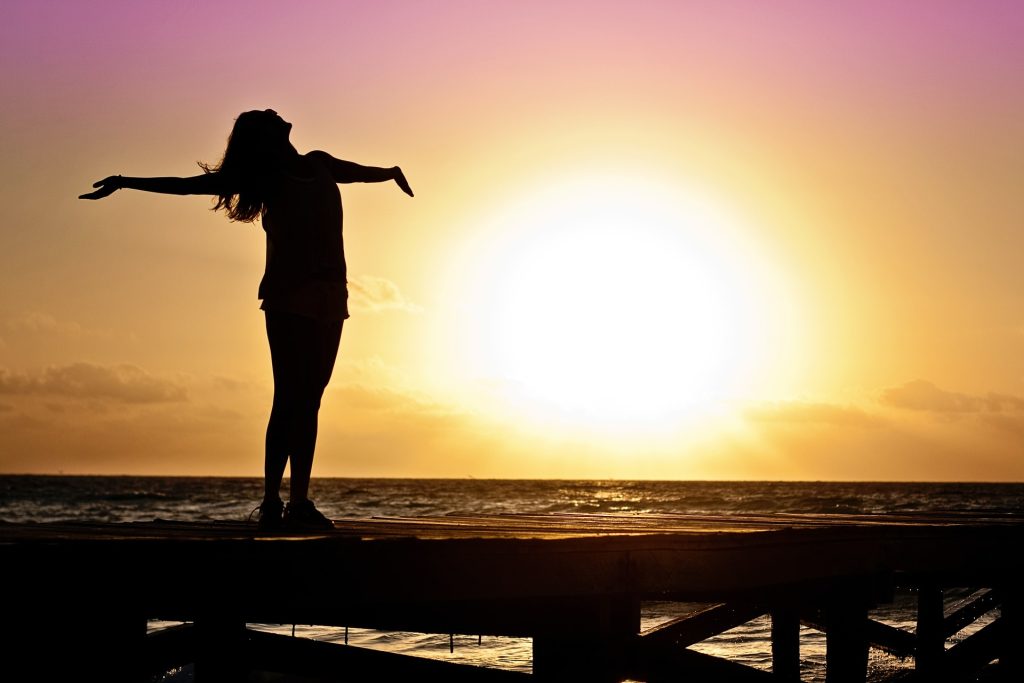 Self-Improvement Month: Time to Become a Better You!
Has life been stressing you out lately? Do you feel like going off the grid and taking time off to reflect and introspect? If that's the case, go for it!
Every once in a while, we all need to take a break from the hustles and bustles of life, re-evaluate ourselves, and see what we need to change within us. Whether we've been meaning to stray away from an unwanted habit, boost our self-esteem, or we simply want a fresh new look, every single day is a good opportunity to do so.
September, however, happens to be the perfect time for this. Why? It's because it's Self-Improvement Month! It's the ideal time for us to grow and make positive changes in our lives.
Improving oneself doesn't actually require a major turnaround. It can mean as little as adjusting your sleeping routine or reorganizing your closet. What matters is that a year from now, you'd be proud of the person you've become as a result of whatever improvement you made on yourself.
To help you celebrate Self-Improvement Month, we've come up with eight tips on how you can become a better you:
Your thoughts produce your behavior and actions. If you think you can't achieve a certain goal, chances are, you won't. So, instead of feeling sorry for yourself when you suffer a setback, train your mind to think only of positive thoughts and bravely face any challenges that arise.
Are you the type of person who tends to jump from one task to another? It's exhausting, doesn't it? Try jotting down the things that you need to accomplish, arrange them by priority, and just focus on one goal at a time.
Adopt a healthier lifestyle.
Eat healthy food. Be more physically active. It may be difficult at first, but it will all be worth it.
If life has been nothing but a bore to you for the past few months, how about adding some spice to it? Try taking up a sport you previously never imagined yourself indulging in. Go on a solo backpacking trip or join a book club. You'll never know what your passion is unless you go out there and try!
Getting caught up in work is something you can't avoid. You might often find yourself all loaded up with work the entire week, with Sunday as the only spare time in your calendar. To ease the pressure, take time off, go to your favorite restaurant, and indulge yourself in the pleasure of eating your favorite food. Get your hair and nails done, go shopping or binge watch on the latest Netflix shows. Whatever makes your heart happy, do it!
Getting to know new people can open huge doors for relationships, whether you're thinking about friendship, romance, or even a business opportunity. If you've always been so shy to approach someone, it's time you finally come out of your shell!
Perhaps, it's not only you who needs changes. Perhaps, your home also needs the same. De-clutter your home and get rid of the stuff that's no longer useful. A harmonious home can be good for your soul.
Get involved in your community.
Just because we're talking about self-improvement doesn't mean that it shouldn't involve anyone else. When you help out in your neighborhood, you do it not only for the benefit of others but also for your own good since doing it will make you feel good inside, earning for yourself the respect and gratitude of your community.
Speaking of getting involved, would you be interested in donating an old and unwanted car to Breast Cancer Car Donations? That way, you'll be getting rid of an unneeded vehicle for a meaningful cause and without any hassle. What's even better is that you'll get rewards for your charitable contribution, including a maximized tax deduction.
We accept nearly all types of vehicles – cars, motorbikes, trailers, boats, trucks, golf carts, you name it! Talk to us here or call us at our toll-free 24/7 hotline 866-540-5069 if you're having uncertainties about your vehicle's eligibility. We'll let you know right away if we'll take it or not. For more information about Breast Cancer Car Donations and our donation process, visit our FAQs page here.