Reach Out to a Caregiver on February 18th — It's National Caregivers Day!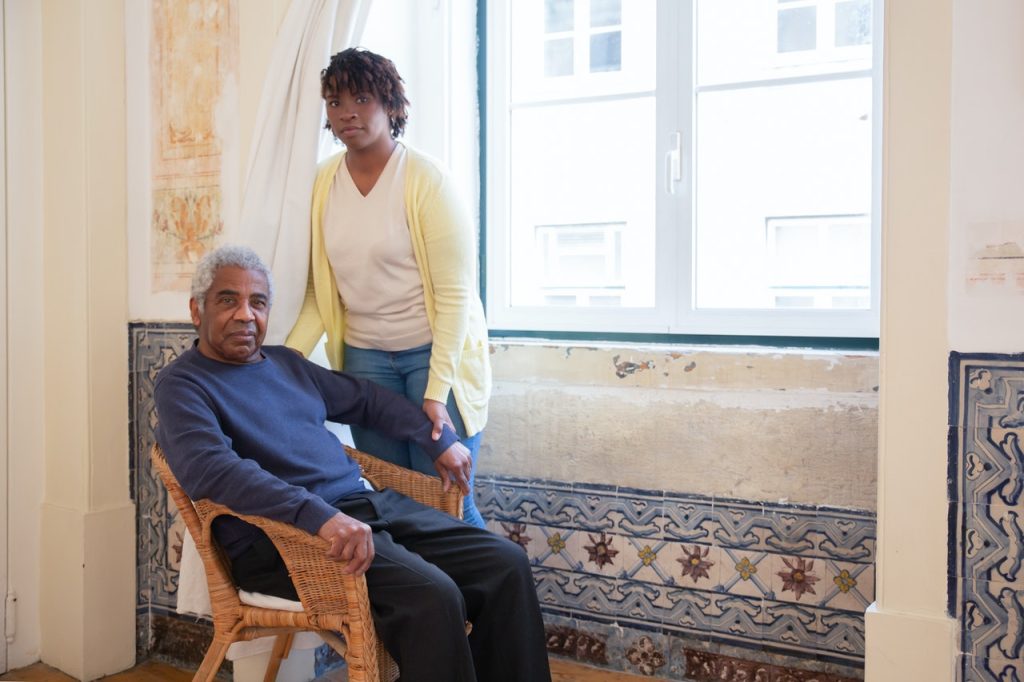 4 Ways to Touch the Heart of a Family Caregiver
Caregiving can be such an extremely challenging job. Taking care of those who no longer have the ability to fend for themselves — the elderly, handicapped, and bedridden — requires a lot of patience and dedication. One should also be equipped with the right skills to tend to the needs of a care recipient.
Despite this, dedicated caregivers never give up. They continue devoting their time and energy to providing care and support to individuals who need them the most. No matter how draining their work gets — to the extent that they barely have time for themselves — they still religiously look after their wards.
It's for these reasons why a day is dedicated to our selfless caregivers. Every third Friday of February is that day, and we call it National Caregivers Day. This year, the day falls on the 18th of February.
Why Caregivers Need Our Full Support
Whether it's providing personal grooming or medical aid, caregivers go the extra mile to assist their care recipients. They're always ready to lend a helping hand whenever they're called.
The sad reality, however, is that many of them are often underappreciated and underpaid. Some aren't paid at all. The National Alliance for Caregiving and American Association of Retired Persons revealed that in 2020, an estimated 53 million caregivers, or 1 in 5 adults in the U.S., cared for their wards without getting paid. These people needed a second job to earn a living, demonstrating just how passionate they are about helping others.
Because of their kind hearts and sincere efforts to nurture their care recipients, caregivers deserve our support and appreciation. National Caregivers Day is the perfect time to show them how much we admire them.
How to Honor a Family Caregiver
This 18th of February is all about celebrating the hardworking caregivers across the country. If you happen to have a family caregiver or know someone who works for another family, Breast Cancer Car Donations provides a checklist of what you can do to make their day:
1. Tick several chores off their to-do list by volunteering to do those chores.
Balancing time between caregiving, another job, and household chores is a day-to-day routine for caregivers — and it's certainly not an easy one. Use this day to lighten the load of a caregiver by volunteering to perform some of their chores or errands. From picking up groceries and mowing their lawn to washing the dishes, you'll surely bring a smile to their face.
2. Send them a handwritten letter of appreciation.
Why send a generic text message when you can convey your thoughts and feelings in a more heart-touching manner with a handwritten note? Since we're now living in a digital world where sending letters is becoming extinct, receiving a handwritten one packs a lot of meaning. So, grab a piece of beautiful stationery, fill it with beautiful words of appreciation, and mail it to a caregiver you care about.
3. Take their place for the day.
Give your family caregiver a break by offering to care for their ward while they have the entire day off. While respite services may be available, most caregivers would only prefer to delegate their responsibilities to those they fully trust.
4. Treat them.
Another way to give back to your family caregiver is by treating them to a nice meal at their favorite restaurant. You may also allow them to get pampered at a prestigious spa at your expense. How about inviting them over to your place and letting them try your specialty dish?
Needy Breast Cancer Patients in Your Area Also Need Your Help
You don't have to be a caregiver to make a difference in the lives of people in need. Something as simple as donating an unwanted vehicle to Breast Cancer Car Donations can help save the lives of individuals battling breast cancer in your area.
We'll sell your vehicle through an auction and distribute the proceeds to our nonprofit partners. Your generous contribution will help these IRS-approved 501(c)(3) nonprofit organizations in providing more uninsured and underprivileged breast cancer patients in your community with easy access to top medical facilities as well as financial assistance to help cover the costs of their treatments, doctor consultations, medications, follow-up care, and other health care services. Other beneficiaries get to receive free breast cancer screening and diagnosis plus prevention and education services.
To show you our appreciation for your charitable contribution, we'll promptly send you by mail the 100% tax-deductible sales receipt of your vehicle after we sell it. This receipt gives you the right to claim your maximum tax deduction in the next tax season.
We will also haul off your unwanted vehicle for free and at a date and place of your convenience. Take note that we can collect your donation anywhere in the United States since our vehicle donation program covers the entire country.
Plus, you can count on us to process all your paperwork, freeing you from this task.
The best reward you'll get, however, is the priceless satisfaction you'd feel for doing a life-saving charitable act.
We accept nearly all types of vehicles regardless of their age or condition. Even if the vehicle you're donating has marks, scratches, or dents, we'll gladly take it.
For more information on our donation program, including our quick and convenient donation process, head over to our FAQs page. If you have any questions or concerns, write to us here or call us anytime through our toll-free hotline at 866-540-5069.
Ready to Become a Lifesaver?

Make it a memorable National Caregivers Day not just for the caregiver you know but for the destitute breast cancer patients in your community as well. Call Breast Cancer Car Donations at 866-540-5069 or fill out our secure online donation form now!