Pumpkin Picking Guide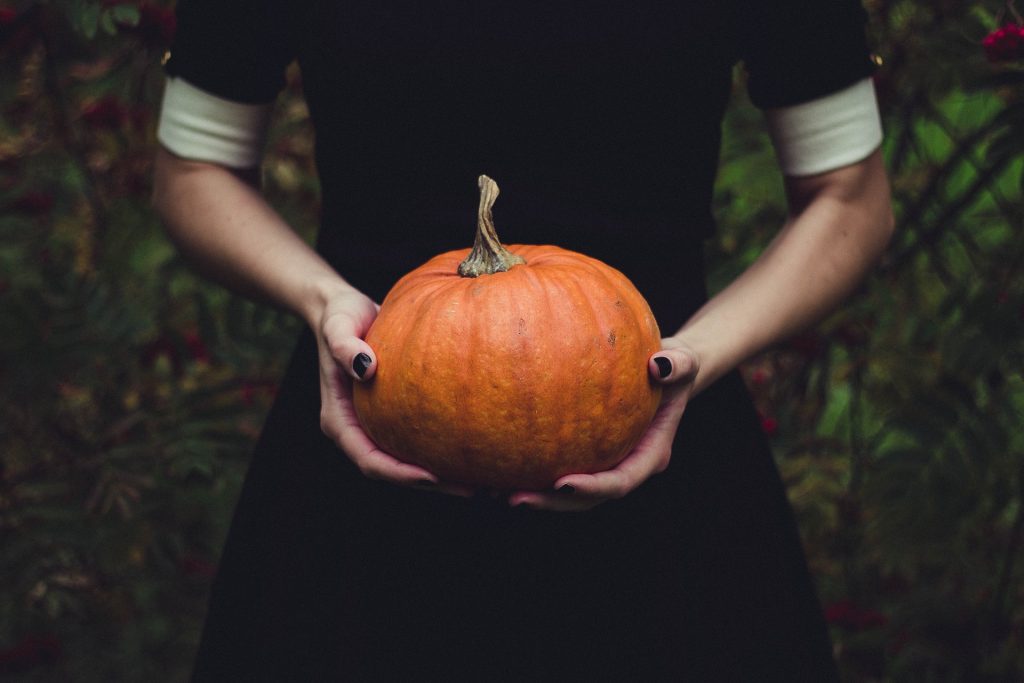 Decorative Pumpkin Picking Guide: How to Pick the Perfect Pumpkin
Now that fall is in full swing and the temperature has dropped below 70 degrees, it's that time of the year again when you look for a pumpkin picking guide that could help you spend a fun-filled day with the whole family. Are you pumped and ready for a whole lot of pumpkin fun this October?
Like many Americans, Breast Cancer Car Donations embraces the season of fuzzy sweaters, nights by the fire, roasted corn, and pumpkin picking! Whether you prefer strolling down a pumpkin patch with a cup of delightfully warm cider or bonding with your kids while painting the pumpkins you picked together, the brisk fall afternoons are beckoning you to spend a day at the farm.
Looking forward to breathing in that crisp, cool air while you're looking for the perfect pumpkin for your porch? Are you planning to get that fall feeling by baking the quintessential pumpkin pie? Whatever your pumpkin needs may be, the key is to know which ones to pick because those that are carefully chosen look nicer, last a lot longer, and taste so much better than those that aren't painstakingly searched out.
The Search for the Perfect Pumpkin
Here are six tips to serve as your pumpkin picking guide:
Pick a pumpkin variety that suits your needs.
In case you didn't know, the Autumn Gold pumpkin is the best choice for decorative purposes. You can usually find 3 to 5 of these per vine. Its average size is 9 inches (23 cm) in diameter and weighs about 3.2 to 4.5 kg (7 to 10 lbs.). Its deep orange color makes it perfect for making excellent jack-o'-lanterns.
You must keep an eye out for the smaller variety, which is only good for eating and not for carving. If you're interested in making pies, pick the "Sugar Treat" semi-bush pumpkin because its sweet flesh makes it a perfect choice for baking and cooking. On a side note, the "Cinderella's Carriage" pumpkin is also great for pies and soups while the "Peanut Pumpkin" is what you'll want to use if you intend to make pumpkin puree.
Have a design ready before you pick and carve a pumpkin.
It will be easier for you to look for a pumpkin if you narrow down your choices based on the design that you have in mind to carve on it. Does your design suit a pumpkin that's tall and slender? Will your pattern look much better carved on a fat and round one?
Choose a pumpkin with a smooth and even-colored skin.
Do you want a pumpkin for carving? Check if its flesh is firm and not elastic. If you plan to use stencils, remember to stay away from those that have cuts, dents, bruises, and scratches or those that show signs of mold.
Knock on the pumpkin's shell.
Remember that a mature pumpkin makes a hollow sound when you knock on its shell. Check if the vine is dry and if its stem is brown and hard. Don't forget to handle the pumpkin gently because it bruises easily.
Make sure it sits up straight.
Your pumpkin décor won't look as good as you would want it to if it doesn't sit level. Take a good look at it from all angles to check for flat spots on its sides. If you can, it's much better if you can place it on a flat surface to make sure it won't fall to its side once you set it up.
If you want to make your pumpkin last longer, leaving it with 3 to 4 inches of stem will do the trick. Remember to carefully cut the fruit off the vine using a pruner or a sharp knife, making sure that you don't tear it while cutting.

Make This Season Count
As you happily pick pumpkins on a cool afternoon based on our pumpkin picking guide, we encourage you to think about our fellow Americans who are struggling with breast cancer. Do you know that you'll be helping save their lives when you donate an unwanted vehicle to us at Breast Cancer Car Donations? We will convert your donated vehicle into a financial resource that will be used to provide comprehensive breast health services, including treatment, to all people in the country who need them.
To know more about Breast Cancer Car Donations, feel free to call our toll-free 24/7 hotline 866-540-5069 or contact us online. You can also visit our FAQs page for more information on our car donation process, the tax deductions and other rewards that await you, the types of vehicles you can donate, and other details.