Positive Thinking Day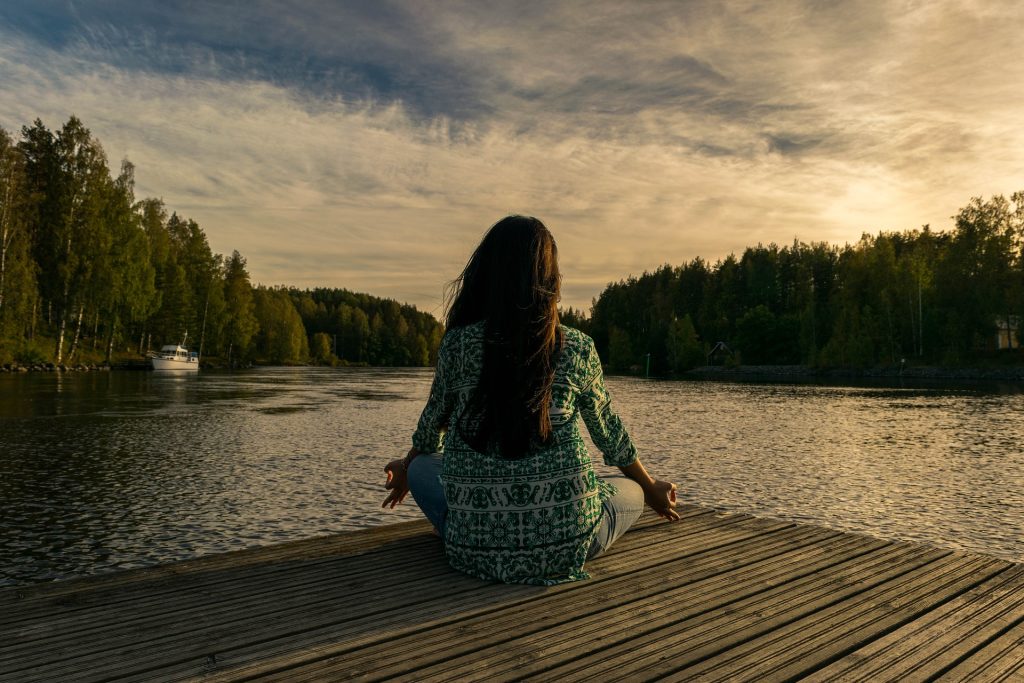 Positive Thinking Day, September 13: Why Having a Positive Mindset Is the Key to a Great Life
Have you been feeling the blues lately? Have you been stressed out over work or a relationship that seems to be going nowhere? Well, it's time to set all your worries aside as we celebrate Positive Thinking Day this September 13.
If you're the type of person who easily gets discouraged, here's an advice: Turn your negative thoughts into positive ones. It's really that simple. Always remember that you're in charge of your own thoughts, and it's all up to you how you want to live your life.
When you think badly of ourselves, most likely you won't perform well. Instead of filling your minds with useless self-defeating thoughts, try replacing them with those that give you more confidence, no matter how difficult the situation you're facing. As the saying goes, "Fake it 'til you make it!"
Positive Thinking Day encourages us to handle our problems in an optimistic manner. It reminds us to stay positive despite all the bumps we encounter along the way. Doing so makes it easier for us to come up with solutions to resolve all sorts of problems.
Why Think Positive?
Optimistic thinking is not only good for our mental and emotional well-being. In fact, it also benefits our physical health and relationship with others. Here are five reasons why having a positive mindset is such a huge factor in our lives:
Positive thinking leads to a healthier self.
Many doctors and researchers have pointed out that being an optimist is beneficial to our health. For instance, positive individuals have been found to live longer as their level of distress is low. If you aim to live until the age of 100, looks like you've found the solution!
A positive mind helps us manage stress effectively.
By having a positive outlook in life, we tend to cope better when facing stressful situations. We try to see them as challenges that we can overcome as long as we push ourselves to the limit. Pessimistic people would only dwell on the bad side, seeing things as hopeless. Thus, many of them would resort to self-destructive behavior.
Pessimists are more prone to diseases.
Believe it or not, how we think can play a big role in our state of health. People who tend to have a negative viewpoint are at a greater risk of suffering from cold, depression, and cardiovascular diseases.
Positive thoughts boost our confidence.
According to Buddha, "We are what we think." If we see ourselves as adept and efficient, chances are, we'd also excel and finish our tasks with ease.
Positive people make friends easily.
No one wants to get stuck with a grump who's always complaining about the littlest of things. By associating with optimists, we tend to absorb their vibrant energy and become optimists ourselves. This is why we see light-hearted people getting along with almost anyone they meet.

How You Can Spend Positive Thinking Day
You can celebrate this special unofficial holiday in many ways. We have come up with eight of them:
Begin your day with a positive self-talk. Affirm to yourself that you'll do well regardless of the challenges that await you.
Watch an inspirational film about positivity or curl up with a self-care book.
Vent out your frustrations through physical activities. That way, you'd burn calories and bad thoughts at the same time.
Get acquainted with positive people.
Make a list of the stressors in your life. Think and write down ways to deal with them in a more positive manner.
Learn to laugh your worries away. No matter how serious the situation may be, it's always good to laugh it off.
Treat yourself. It's about time you give yourself a break from your hectic life. Take yourself out to unwind and let go of stress.
Do something nice for someone. Positivity is a contagious thing. Pass it on to others.
Spread Positivity in Your Community through Vehicle Donation
How about spreading positivity in your community by donating an unneeded automobile to us at Breast Cancer Car Donations? When you do so, you'd help breast cancer patients in your community in their fight against the deadly disease. You can help save lives!
To know more about Breast Cancer Car Donations, our donations process, and the maximized tax deduction and other rewards that await our donors, feel free to call our toll-free 24/7 hotline 866-540-5069. You can also visit our FAQ's page or contact us online.
You can make your car donation either by filling out our online donation form or calling us directly. We accept car donations anywhere in the United States since we have car donation programs in all 50 states.
Join the Fight against Breast Cancer
This Positive Thinking Day, share your positivity to your fellow Americans who badly need it as they battle the Big C. Call us at 866-540-5069 and join the fight against breast cancer with your car donation.