November 2nd Election Day: 8 Ways to Get Ready to Vote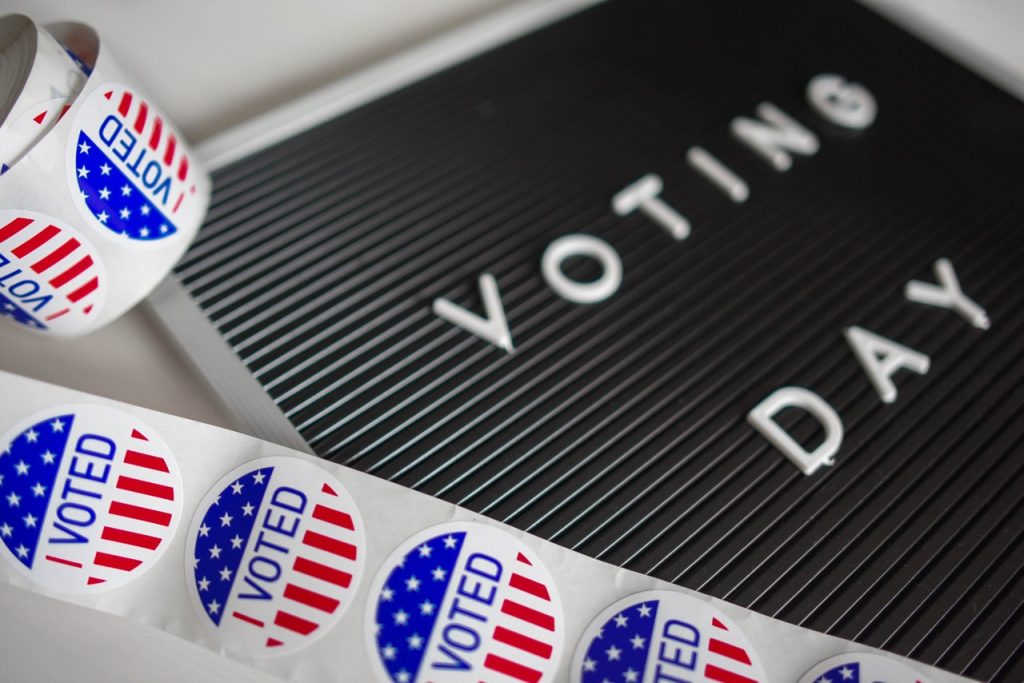 Why Local Polls Are Just as Important as National Elections
It's Election Day once again in the United States on November 2nd, 2021, just a year after we held a presidential election won by Democratic challenger Joe Biden against then-incumbent Republican president Donald Trump.
This November's off-year election will see Americans going to the polls in New Jersey and Virginia for their regular gubernatorial elections. State legislative elections will also be held in New Jersey and the Virginia House of Delegates, which is the lower house of the Virginia General Assembly. November 2nd will likewise see numerous state legislative special elections, citizen initiatives, mayoral races, and other local elections.
Why You Have to Go Out and Vote
Do you have local elections coming up in your state? If you have, be sure to go out and cast your ballot.
Many Americans don't vote because they believe their vote would have little impact on their lives, according to a poll conducted by Ipsos.com. Others feel they would rather do other things on Election Day, believing that their one vote wouldn't make a difference.
Voting, however, is a constitutional right that lets you make your voice heard. Your one vote lets you play a part in shaping local, state, and national governments that will have a bearing in your life. That one vote can help decide which direction our country will go.
Count yourself lucky that you're a citizen of a democratic nation. Other countries don't allow their citizens to vote, and they have no choice on who gets to lead their country.
Never underestimate the importance of local elections, such as the ones that will be held in the country on November 2nd.  While presidential elections usually get most of our attention, local elections are just as important. The local officials we elect will be the ones who will be making decisions in the months and years ahead that can impact our lives. That's why they deserve just as much consideration as our federal or state officials.
How to Make Yourself Election-Ready
This Election Day on November 2nd, don't just sit by the sidelines. Make sure you exercise your right to vote. Breast Cancer Car Donations offers these eight ways of getting yourself election-ready:
1. Get registered. If you've moved or changed your name, make sure you update your registration details.
2. Check if your state allows you to vote by mail. If allowed, request your ballot by mail as early as you can.
3. Learn about early and mail-in voting opportunities.
4. Do your research on the local candidates running for office.
5. Some states require an ID to vote while some states don't. Make sure you check your state's voting requirements beforehand before going to the polls.
6. Make an Election Day plan if you're voting in person. Take into account details such as your polling place, crowds, and traffic.
7. Check polling hours and know when they open and close.
8. Check to see if any of the candidates running for office are backed by organizations you support or trust.
Got an Unneeded Car? Here's a Meaningful Way to Dispose of It
Exercising your right to vote on Election Day helps you shape the future of your local community, state, and country. Unfortunately, some people may have difficulty in casting their votes or have little inclination to do so. They include those living with life-threatening diseases such as breast cancer. Some of them don't even have health insurance or the financial means to pay for the high costs of cancer treatments.
You have an opportunity to help the needy breast cancer patients in your community. All you have to do is hand over any vehicle that you no longer need to Breast Cancer Car Donations. In doing so, you'll be supporting the life-saving programs and services of our breast cancer-focused nonprofit partners.
These IRS-approved 501(c)(3) nonprofits provide comprehensive breast health services to all individuals who need them. They provide their beneficiaries with financial assistance as well as easy access to medical facilities where they can undergo full treatment, including surgery, chemotherapy, and radiation treatment.
By donating your vehicle to us, you'll quickly and conveniently dispose of a car that you don't want anymore. Your gift will also entitle you to receive the maximum tax deduction in the next tax season.
We'll also haul off your unwanted vehicle for free at a date, time, and place of your convenience. Since we serve donors in all 50 states plus the District of Columbia, you can avail yourself of our free towing service wherever you reside in the country.
More than the material rewards, you'll get to experience the joy and satisfaction of doing a charitable act that can help in saving the lives of breast cancer sufferers.
You can donate not just any old car but almost any type of vehicle regardless of its condition. We even accept damaged or non-working vehicles.
Feel free to visit our FAQs page for more details about our donation program. You can also give us a call at 866-540-5069 or leave us a message here if you have other questions or concerns.
Be a Hero to Needy Breast Cancer Patients Today

With a simple car donation, you can bring hope to the struggling breast cancer patients in your community. You'll be their hero once they finally overcome their biggest health challenge. Call Breast Cancer Car Donations at 866-540-5069 or fill out our online donation form now!