November 25th Thanksgiving: 8 Fun Facts about This Holiday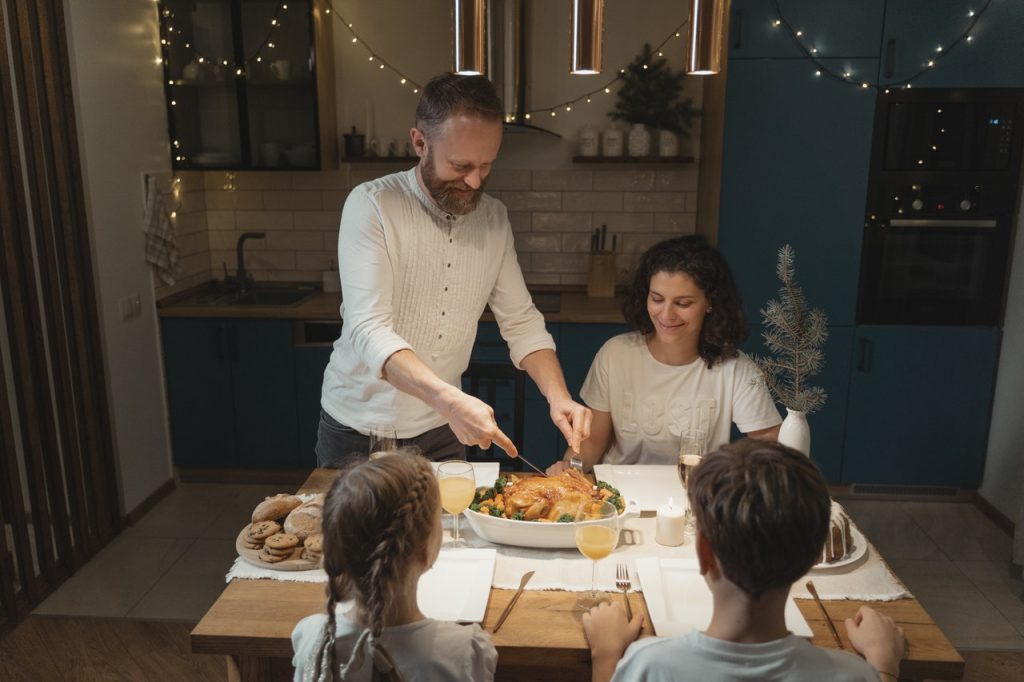 Get to Know the Origins of This Special Day
It's that time of the year again when we count our blessings and give thanks for all those blessings. It's Thanksgiving on November 25th! We celebrate this federal holiday on the fourth Thursday in November.
The origins of Thanksgiving can be traced back to a harvest festival in 1621 in Plymouth, Massachusetts when the colonists shared an autumn harvest feast with the Wampanoag Native Americans. They did this to celebrate their first successful corn harvest, with the festival lasting for three days.
However, the settlers did not repeat the celebration until many years later. In 1789, President George Washington proclaimed Thanksgiving to be a national holiday on Thursday, November 26th of that year. This set the precedent of celebrating the holiday on the last Thursday in November.
Despite this, the states celebrated the holiday on different days. Later, President Thomas Jefferson did away with the tradition in 1801.
It wasn't until 1863 when Americans re-started celebrating Thanksgiving annually when President Abraham Lincoln proclaimed the last Thursday of November as a national day of Thanksgiving.
The holiday's date was later amended to the next-to-last Thursday of November by President Franklin D. Roosevelt, who wanted to create more shopping days before Christmas to give the economy a boost as the nation was still recovering from the Great Depression.
The date change confused many Americans, with many states ignoring Roosevelt's declaration. Finally, in 1941, Congress declared the fourth Thursday in November as Thanksgiving Day, a legal holiday throughout the country.
Did You Know These Fascinating Facts?
Americans have been celebrating Thanksgiving for more than 200 years now. These days, we spend it with our family while feasting on good food and watching football.
Have you ever wondered how some of our Thanksgiving traditions came about?  Why is there always a football game during the holiday? Was there really a turkey during the first Thanksgiving celebration?
Breast Cancer Car Donations has gathered eight fun facts about Thanksgiving that will help you get to know the holiday better
1. There's no record of turkeys being eaten during the first Thanksgiving in America in 1621. Although the fowl was plentiful in the area and commonly eaten, it wasn't on the menu during the feast.
2. The Christmas song "Jingle Bells" was originally intended to be a Thanksgiving song by its composer, James Piermont.
3. The tradition of football games being played on Thanksgiving began in 1876, with a game between Yale and Princeton.
4. Four towns in the United States are named "Turkey". They can be found in Arizona, Louisiana, North Carolina, and Texas.
5. 68% of Americans dislike classic Thanksgiving dishes but will still eat them in honor of tradition.
6. 46 million turkeys are killed each year for Thanksgiving alone.
7. A popular turkey company, Butterball, opens a turkey hotline in November and December specifically for turkey-related questions.
8. Sarah Hale is known as "The Mother of Thanksgiving." She spent four decades campaigning for a national day of thanks when Thanksgiving was only celebrated in the Northeast. Coincidentally, she's also the poet who penned the nursery rhyme "Mary Had a Little Lamb."
Here's a Special Way of Celebrating Thanksgiving
Thanksgiving isn't just a time for giving thanks. It's also a time for sharing one's blessings. You can make this year's Thanksgiving more meaningful by extending a helping hand to the suffering breast cancer patients in your community. You can do that by simply donating an unwanted car to us at Breast Cancer Car Donations. We will use your charitable contribution to help save the lives of destitute breast cancer patients.
We'll sell your vehicle in one of the top auction houses within our network. The proceeds will go to our nonprofit partners that are in the thick of the fight against breast cancer. These IRS-certified 501(c)(3) nonprofit organizations use the funding to provide essential breast health services to uninsured breast cancer patients. These services include financial assistance and easy access to medical facilities for these patients. Our charity partners also provide free breast health counseling, breast cancer screening, and other breast cancer prevention and education services.
To repay you for your gift, we'll provide you with our free pickup and towing service wherever your vehicle is parked or stored in the country.
Your donation will also entitle you to receive the maximum tax deduction in the next tax season.
However, the biggest reward you'll receive is that priceless feeling of joy and satisfaction for having done something that can help save the lives of struggling breast cancer patients in your area.
Feel free to donate any type of vehicle regardless of its age or condition. We even take in damaged or non-working vehicles.
For more information on our vehicle donation program including the specifics on becoming a car donor, check out our FAQs page. You can also call Breast Cancer Car Donations at 866-540-5069 or leave us a message here for your concerns or inquiries.
Turn Your Old Car Into a Life-Saving Tool This Thanksgiving

Celebrate Thanksgiving by reaching out to the destitute women in your area who are suffering from breast cancer. Help them fight off this life-threatening disease by donating your old car. Call Breast Cancer Car Donations at 866-540-5069 or fill out our online donation form now!