Native American Heritage Month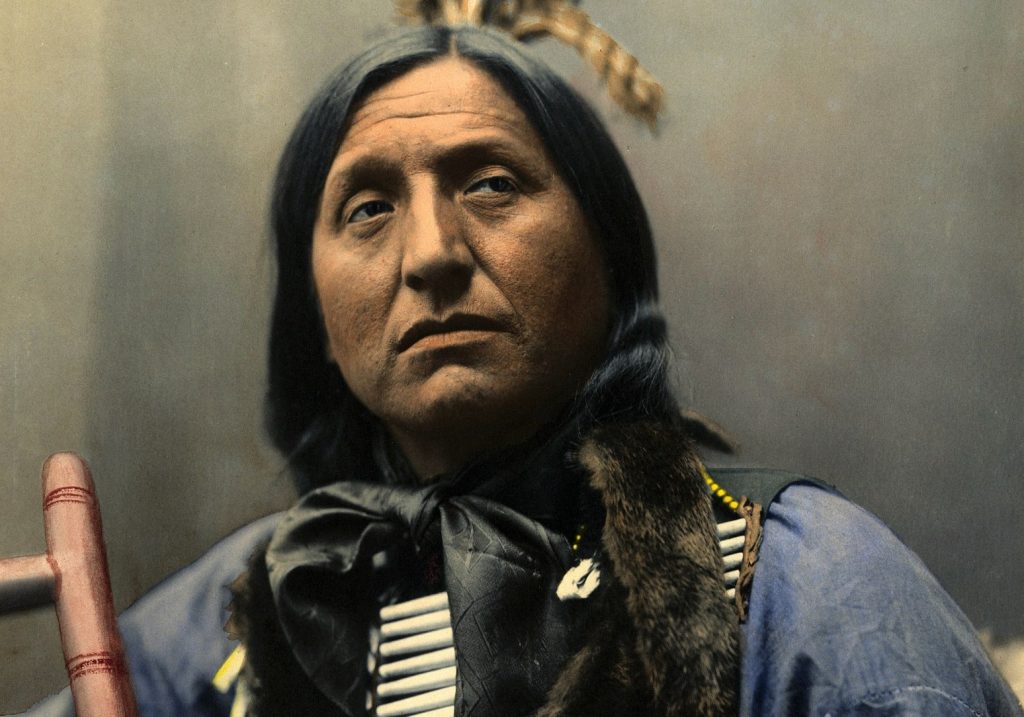 5 Ways to Celebrate Native American Heritage Month
Rich cultures, traditions, histories, and heritage of the American Indians and the Alaska Natives—these are celebrated and acknowledged during the Native American Heritage Month in November. This is the perfect time to educate ourselves about the various challenges that the tribes are presently confronted with and to recognize the significant contributions made by the Native People.
How the Celebration Came to Be
The Native American Heritage Month has been celebrated annually every November since then-President George H.W. Bush signed a resolution in 1990. However, he wasn't the one who actually created the celebration. Its history goes way back.
In the early 1900's, Arthur Caswell Parker, a resident of the Cattaraugus Reservation of the Seneca Nation of New York, founded the American-Indian organization as well as the National Congress of American Indians (NCAI) that fought for the rights of the American Indians. He urged the government to grant American citizenship to American Indians. He also successfully persuaded the Boy Scouts of America to dedicate a day to commemorate the "First Americans."
How to Celebrate Native American Heritage Month
While other countries have people of the same race, religion, and culture, the United States is a nation where diverse types of people blend together as one.
Even if you're not a Native American, you can still join the celebration. Here are some suggestions on how you can celebrate the Native American Heritage Month this November:
Read a book on the history of American Indians or the Alaska Natives.
If you have free time this weekend, grab a book that highlights the history of the natives of America. You might be surprised to find out that there are a lot of misconceptions and misinformation about the real history of America.
Watch a film about American Indians.
It may be cliché, but watching films about the Native people is one legit way of showing your support to the American Indian community. We suggest you pick "Bury My Heart at Wounded Knee," a film that chronicles the Natives' displacement brought forth by the westward expansion. Aside from movies, documentaries will also give you an idea about how Native Americans lived in ancient times.
Go to tribal communities near you.
The most effective way of learning about the Native Americans is by immersing yourself in their communities. Participating in their traditions and exploring their culture can enable you to appreciate them more. Nothing beats actual experience.
Visit Native American landmarks.
Native American landmarks are scattered all around the United States. From their burial grounds to preserved artifacts, looking for a place to celebrate the Native American Heritage Month won't be much of a challenge. For instance, Taos Pueblo in New Mexico is packed with Native American heritage sites where you can experience living like a Native American.
Save lives on Native America Heritage Month.
Studies have shown that cancer rates among Native Americans are higher compared to whites. Mortality rates are also higher.
Since poverty is still a major issue among the Native people, women who have been diagnosed with breast cancer opt to skip the treatment process, thus speeding up the growth of cancer cells. Moreover, less access to health care also contributes to high mortality rates among Native Americans.

Turn Your Unwanted Vehicle into a Lifesaver
If you're keen on helping out Native Americans, you can do so by donating an unwanted car or any other type of vehicle to Breast Cancer Car Donations. We sell at auction all vehicles donated to us and use the proceeds to support our certified 501(c)3 nonprofit organization partners that deliver comprehensive breast health services to all Americans who need them. These services include providing indigent breast cancer patients with access to health facilities that offer breast cancer screening, diagnosis, and treatment.
The funds generated from your charitable contribution will also be used to finance breast cancer research and outreach programs.
You will also personally benefit from your vehicle donation since you'll receive a top tax deduction after your vehicle gets sold. For more information on our car donation program, check out our FAQs page. For inquiries, you may call us at our toll-free hotline 866-540-5069 or send us a message online.
You can make your car donation by filling out our online donation form. We accept vehicle donations anywhere in the United States since we have car donation programs in all 50 states.
Celebrate Native American Heritage Month by donating a vehicle for the benefit of breast cancer patients. Call Breast Cancer Car Donations at 866-540-5069 and get free professional towing service for your vehicle donation.