Native American Heritage Month: 10 Fascinating Facts About Native Americans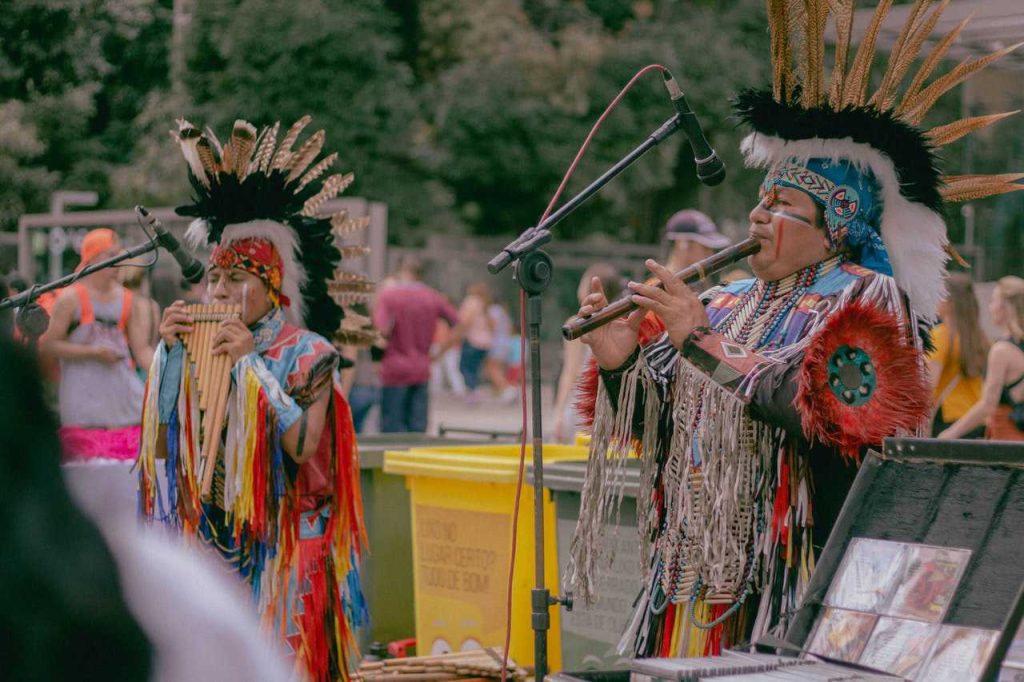 This November, Celebrate and Learn the Rich Heritage of Native Americans
Long before Italian explorer and navigator Christopher Columbus discovered America, indigenous people already inhabited the land. These Native Americans were also called American Indians, First Americans, or Indigenous Americans.
Experts agree that Native Americans were already settled in the Americas some 15,000 years ago. However, as more foreign explorers and settlers arrived during the 16th and 17th centuries, the Native American tribes started to lose their land due to colonization. By the 19th century, most of the Native American population and territories were already diminished.
In 1990, President George H.W. Bush approved a joint resolution that designated November as Native American Heritage Month, also commonly referred to as American Indian and Alaska Native Heritage Month. The observance is intended to honor and celebrate the contributions, achievements, culture, and traditions of Native Americans.
Celebrate Native American Heritage Month by knowing more about the Native American people. Breast Cancer Car Donations presents these 10 fascinating facts about them:
1. The term "Indian" was coined by Christopher Columbus, who thought he had landed in the East Indies.
2. Native Americans were only granted citizenship after Congress enacted the Indian Citizenship Act on June 2, 1924. The act granted citizenship to all Native Americans born in the U.S.
3. Ohio means "beautiful river" in the language of the Iroquois tribe.
4. The sport of hockey originated from a game called "shinny" that came from the Native American tribes of Saux, Foxes, and Assiniboine.
5. Porcupine hairs were used by Native Americans as hairbrushes.
6. "New Mexico" is derived from the name of an Aztec god, Meritili.
7. Approximately 78% of Native Americans today don't live on their tribal lands.
8. Though they were not American citizens yet at that time, over 8,000 Native Americans served during WWI.
9. As of February 19th, 2020, 574 Indian tribes have been legally recognized by the Bureau of Indian Affairs.
10. The state of Iowa got its name from a Native American tribe whose name means "sleepy ones."
Here's an Extra Special Way of Celebrating Native American Month
While going through a life-threatening disease such as breast cancer is bad enough, not being able to do anything about it is even worse. Sadly, this is the bleak reality for some of the women afflicted with breast cancer in your area. Without the resources to get the complex medical treatment that they need to fight off the disease, all they can do is hope for a miracle.
You can help provide that miracle in the form of a car donation.
By simply donating your unwanted car to us at Breast Cancer Car Donations, you'll be supporting the life-saving programs and services of our breast cancer-focused nonprofit partners. These IRS-certified 501(c)(3) nonprofit organizations use the funding to provide needy breast cancer patients with easy access to top medical facilities as well as financial assistance to cover the cost of their treatments, physician visits, medications, and follow-up care. Other beneficiaries can take advantage of free cancer screening, and cancer prevention and education services.
Donating to us is the easiest way you can get rid of a car that you don't want or need anymore. It's also the most rewarding. Among the incentives that you'll be getting as a car donor is your entitlement to a handsome tax deduction that you can claim in the next tax season. You'll also get professional car pickup and towing services from us at no cost to you.
We operate in all 50 states plus the District of Columbia, so you'll be able to donate and get free vehicle towing no matter where you're located.
As for your tax write-off, you'll receive by mail the 100% tax-deductible sales receipt of your car a couple of weeks after it gets sold. This receipt is what you'll be using to claim your top tax deduction.
Even more valuable than those material rewards, you'll get to experience the joy and satisfaction of making a charitable act that helps supports a worthy cause — that of saving lives of needy breast cancer patients.
We accept nearly all vehicle types regardless of their age or condition. We take even vehicles that are no longer running.
Learn more about our donation program by checking out our FAQs page. You can also call Breast Cancer Car Donations through our toll-free hotline at 866-540-5069 or leave us a message here if you have concerns or inquiries you want us to address.
Help Build a Better Tomorrow for Breast Cancer Patients!
Extend a helping hand to vulnerable residents in your community who are suffering from breast cancer. With your old ride, you can become that ray of hope for these individuals in their fight against the disease. Call Breast Cancer Car Donations at 866-540-5069 or fill out our online donation form now!