National Volunteer Month: 4 Ways to Serve the Needy Despite the Pandemic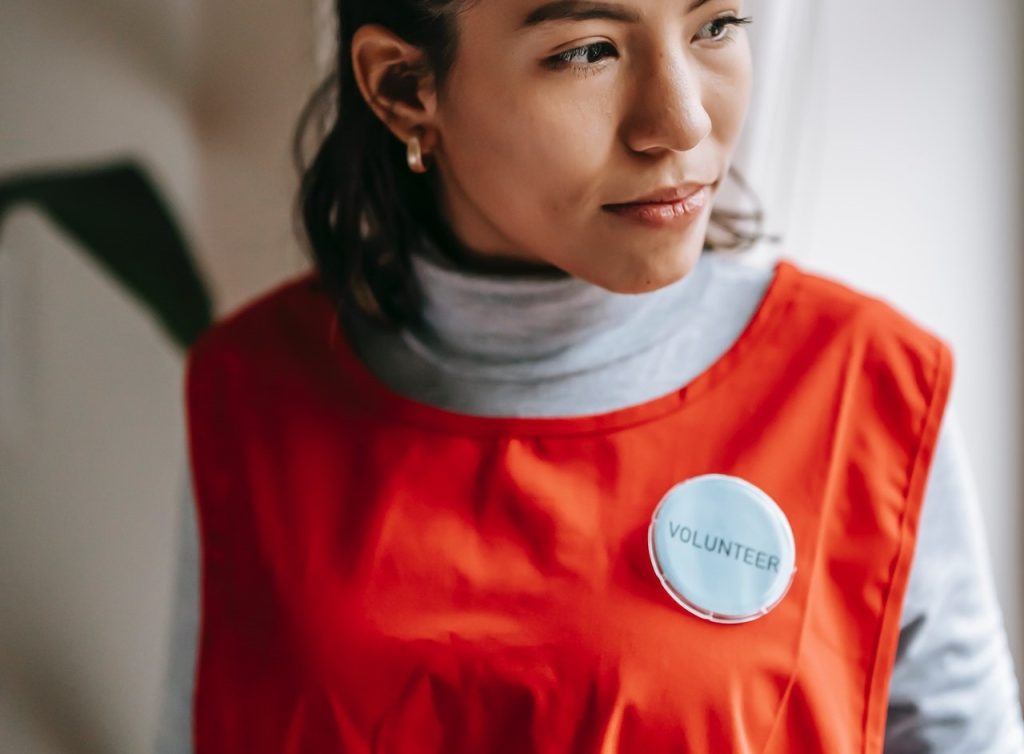 This April, Pay Tribute to Volunteers in Your Community
Volunteers are important assets to many nonprofit organizations that support various causes. They are the lifeblood that energizes these nonprofits to pursue their missions.
Volunteers donate their time, energy, and resources toward a common goal. They contribute their skills and passion to meet the objectives of the organization they support. Whether they're taking part in an information campaign, a cleanup drive, health initiative, feeding mission, or rescue operation, millions of lives have been impacted by the selfless efforts of volunteers in our country.
These volunteers take the spotlight in April of each year as the United States joins other countries in celebrating National Volunteer Month. It's the time of the year when we honor volunteers in various communities throughout the country. It's also a time to encourage even more people to start volunteering.
National Volunteer Month started as National Volunteer Week in 1974 when President Richard Nixon made such a declaration to recognize the contributions made by volunteers. The celebration became a month-long event when President George H. W. Bush launched his 1,000 Points of Light campaign in 1991.
How Can You Safely Volunteer During a Pandemic?
Last year, the nation celebrated National Volunteer Month differently compared to previous years as the COVID-19 pandemic put a halt to most physical events. This April, a similar type of observance will be in effect as the Centers for Disease Control and Prevention continues to issue advisories on safe practices in the new normal.
While observances of National Volunteer Month before 2020 involved physical signup events and volunteer opportunities, most organizations will make use of online platforms for these activities this April to ensure the safety of volunteers and the general public. Here are some ways you can volunteer your services to your chosen charity without face-to-face contact.
1. Donate your skills.
You can use your artistic skills in crafting posters, newsletters, and social media graphics for the nonprofit you support. You can also draft, proofread, and edit documents.
2. Connect with the needy online.
Rather than make face-to-face visits to the people that your chosen charity serves, you can volunteer to contact these folks online using social media platforms. Show them that you and the charity you're working for care for them and that help is on the way.
3. Launch a support campaign.
You can raise a peer-to-peer fundraising campaign for your charity organization through the use of online platforms. Get involved in online promotions to get the message across to a wide audience.
4. Honor volunteers.
Create a video or a photo collage focusing on the work of the volunteers in your community. Share your presentation on various social media platforms as your way of honoring these volunteers.
Show Spirit of Volunteerism by Reaching Out to Breast Cancer Patients
The essence of volunteerism is helping the needy. In observance of National Volunteer Month this April, you can extend life-saving assistance to destitute breast cancer patients in your community by donating any vehicle you no longer need to us at Breast Cancer Car Donations.
We will auction off your donated vehicle and use the proceeds to support the programs of reputable nonprofit organizations that are dedicated to helping victims of breast cancer. Thanks to the funding that your donation will help provide, our IRS-determined 501(c)(3) nonprofit partners will be able to deliver breast health services to more needy breast cancer patients in your local area. Their beneficiaries will be able to receive all types of treatment prescribed for them and receive financial assistance to cover the costs of their hospital fees, medications, and follow-up care.
As a donor, you will be entitled to receive the maximum tax deduction. Expect to receive by mail the 100% tax-deductible sales receipt of your vehicle within days after we sell it. You will also benefit from our free pickup and towing service, which you can avail yourself of wherever you reside in the country.
Even more valuable than those material perks, you'll get to experience the joy and satisfaction of making a charitable act that can help save precious human lives.
We welcome almost all types of vehicles, including damaged ones and those that are no longer running.
If you're interested to learn more about our donation program, just visit our FAQs page. For inquiries and concerns, call us at 866-540-5069 or contact us here.
Donate Your Life-saving Gift Today!

Your old clunker may not mean much to you now. To us, however, it is still a treasured gift that we can use as a tool to help save the lives of needy breast cancer patients. Don't waste the opportunity to help. Call Breast Cancer Car Donations at 866-540-5069 or fill out our online donation form now!