Share Your Passion Of Helping Others During Volunteer Month!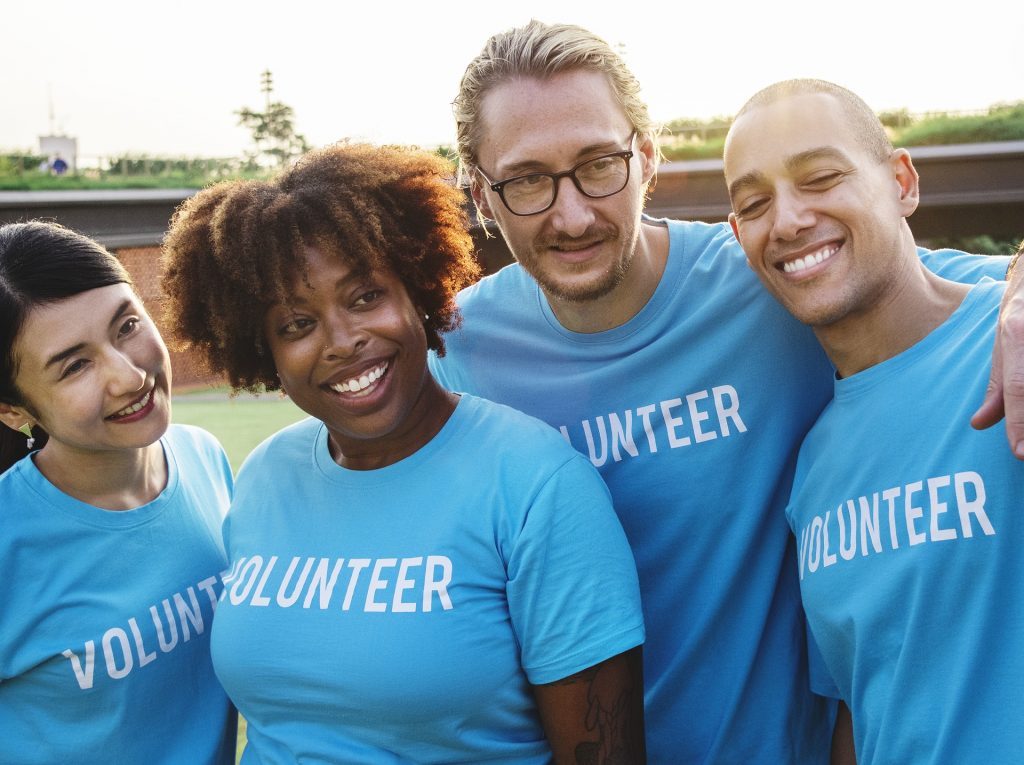 Share Your Passion for Helping Others on Volunteer Month this April
Did you know that volunteering is more than just devoting your spare time to support a worthy cause? It's also more than the impact you make on the lives of those you help. The truth is, volunteering can transform your life, giving you a wondrous sense of fulfillment that you can't get anywhere else.
If you truly desire to help people in need, you can always find a way to spend some of your time doing volunteering work. You can do such work in your own community where there must be needy people badly in need of assistance. Find a local nonprofit organization serving the needs of those people and take part in its assistance program as a volunteer.
Give and You Shall Receive
Most of us grew up expecting to receive rewards for good action or behavior. However, one should approach volunteering with an openness that asks for absolutely nothing in return. Universal rules dictate that when seeds of selfless goodness are sown into the lives of others, great rewards await the givers.

The 5 Benefits of Volunteering
Did you know that volunteering can greatly contribute to your health and wellbeing? In fact, according to studies, it can help reduce your chances of developing depression and other chronic diseases. It's actually a win-win option since you also get to help other people as well.
Here are other benefits of volunteering:
It boosts your confidence.

Volunteering gives you a chance to explore and discover your other interests as it helps you try something new. Moreover, volunteering can help you create a positive view of life.
The best way to make new friends is to commit to a shared activity together. This can be beneficial to people who have just moved in to a new area. It's a great way to discover and build relationships with people who have interests similar to yours.
Helps you while you make a career change.
Volunteering can give you a chance to develop skills that are important in the workplace such as teamwork, problem-solving, and task management. It can also improve your ability to communicate effectively. If you're planning to make a big career change, spending your time through volunteering can help you meet inspiring and helpful people in various fields.
Connects you with your community.
Through volunteering, you get to expose yourself to various fields. You get to discover the many problems that your community faces and what you can do to address them.
Adds fulfillment to your life.
Helping others can be a great way for you to de-stress and relax. Doing something meaningful can help you feel more accomplished, and this can make your life more fulfilling. Volunteering is also a great way to develop your creativity and self-image, which can be beneficial to you in so many ways.
The key to finding meaningful volunteering opportunities is to volunteer for a position that fits you. Assess and ask yourself what you're passionate about. This will help you decide what kind of volunteer opportunities you would want to get into.
Vehicle Donations Change Lives
If you're too busy and can't volunteer your time to support a particular cause you strongly identify yourself with, then you can simply make a charitable donation to a charity that promotes such a cause. For instance, if you have a soft spot in your heart for breast cancer patients with little means to pay for the cost of their treatment, you'll be able to extend much-needed aid to them by donating an unwanted vehicle to Breast Cancer Car Donations.
Do you have a car that you've been itching to dispose of? Whether that vehicle is running or not, we'll be happy to accept it. We'll auction it off and use the proceeds to help fund the comprehensive breast health programs of our charity partners. These IRS-certified 501(c)3 nonprofit organizations provide their beneficiaries with services that are focused on breast cancer prevention, screening, diagnosis, and treatment.
While your charitable contribution will greatly benefit breast cancer patients and their families, you will also reap rewards, such as enjoying our quick, hassle-free, and no-paperwork donation process and getting free towing services plus a 100% tax-deductible receipt that will entitle to claim a top tax deduction in the next tax season.
For more information on our vehicle donation program, check out our FAQs page. For inquiries, you may call us at 866-540-5069 or contact us online.
You can make your donation by filling out our secure online donation form. We accept almost all types of vehicles regardless of their age and condition. We also accept vehicle donations anywhere in the United States since we have car donation programs in all 50 states.

Save Lives on National Volunteer Month!
The National Volunteer Month of April is dedicated to encouraging us to help the needy people in our community. What better assistance can you give than one that can save human lives? Call us at 866-540-5069 and give the gift of hope of full health recovery to breast cancer sufferers inn your area with your car donation!