National Thank You Note Day: 5 Things to Remember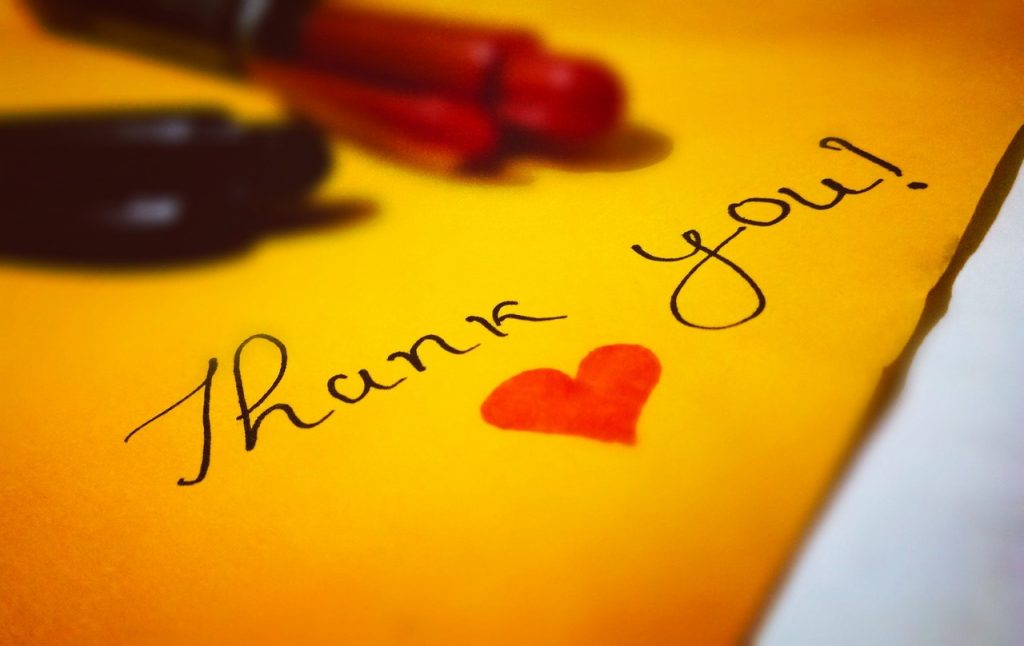 Make Someone Feel Special on December 26th
When was the last time you let someone know how grateful you were for their generosity, hospitality, support, help, or presence in your life? Do you still remember how that moment made you feel?
Although "thank you" is a mere combination of two simple words, it can have a tremendous impact on the people you send such a message to. Aside from showing your gratefulness, the gesture also dispels negativity, promotes optimism, and builds relationships. Best of all, it fosters kindness, compassion, and love.
National Thank You Note Day takes place on December 26th. On this day, everyone is encouraged to show their appreciation for the kindness and thoughtfulness they've received from people they know by sending them personalized and handwritten thank you notes.
What You Need to Remember When Writing a Thank You Note
Are you ready to make someone feel special? In the spirit of National Thank You Note Day, dust off your scented stationery, grab a pen, and get to writing! If you need a refresher course on the basics of writing a thank you note, check out these 5 things you need to remember:
1. Know when to write a thank you note.
Make it a point to write a thank you note when you receive services for free or as a favor. If a person has provided you with hospitality or has given you a present for your anniversary, birthday, award, or any occasion, don't forget to write them a thank you card.
It's always best to write the thank you note immediately and not put it off for a long time. The longer you wait to write it, the less appreciative you'll appear to the one who did something nice to you.
2. Make sure it's handwritten.
There's something special about a handwritten thank you note since it conveys a personal touch. Simply use a black or blue ink pen as you write down your thoughts of gratitude on a blank card or fine stationery. Bonus points for writing in cursive script, but make sure that your handwriting is legible.
3. Before you use your good paper, write a draft on a piece of scrap paper.
This is a great way to make sure that you won't put your good paper to waste. When you're writing your draft, express your thanks in three to four sentences.
4. Be specific, authentic, and sincere.
Put into words what you feel about the person you're giving thanks to. If they gave you a present, say what you plan to do with their gift or how you'll use it. Don't forget to include words of affirmation such as "You're the best!" or "You made my day!"
5. Mail it.
Once you're done with your thank you note, be sure to sign it, put it inside an envelope, write the recipient's address on the envelope, and mail it.
Pay It Forward — Donate Your Car!
While writing a thank you note to someone who did something nice for you is a great way to show them your appreciation, you might also want to consider paying it forward by making an act of charity. For instance, you can donate your unneeded vehicle to us at Breast Cancer Car Donations. Doing so will touch the lives of needy breast cancer patients in your area.
We'll sell your vehicle in one of the leading auction houses in our network to generate funding for our nonprofit partners. These IRS-certified 501(c)3 nonprofit organizations are committed to improving the overall well-being of breast cancer patients, particularly those who are uninsured and lack the financial means to pay for the cost of their treatment.
Thanks to your donation, our charity partners will be able to serve more breast cancer patients, providing them with easy access to medical facilities where they can undergo all types of treatment, including surgery, chemotherapy, and radiation treatment.
These nonprofits also provide breast cancer survivors with free follow-up care, including laboratory work, annual mammograms, and physician visits after remission. Other beneficiaries get to receive free breast cancer screening and prevention and education services.
You'll also reap great rewards, including getting entitled to receive the maximum tax deduction. Expect to receive by mail the 100% tax-deductible sales receipt of your car a few weeks after its sale. Using this receipt, you can then claim your tax write-off in the next tax season.
You also need not worry about how to dispose of your unwanted vehicle since we will provide you with our pickup and towing service wherever you're located in the country at no cost to you. We will coordinate with a professional towing company in your area to haul your vehicle away at a date, time, and place most convenient for you.
The best reward you'll get, however, is the experience of feeling the joy and satisfaction of giving something that will help save lives.
You can donate not just a car but also almost any other type of vehicle. Regardless of your vehicle's physical state or working condition, we'll gladly take it off your hands for free.
For more information, feel free to check out our FAQs page. If you have questions, call us at 866-540-5069 or write to us here.
Give Your Old Car a New Purpose Today

Are you ready to turn your old car into a new source of hope for breast cancer patients in your area? Hand it over to Breast Cancer Car Donations today! Call us at 866-540-5069 or fill out our online donation form now!