National Stress-Free Family Holidays Month: How to Survive the Holidays Without Your Family With You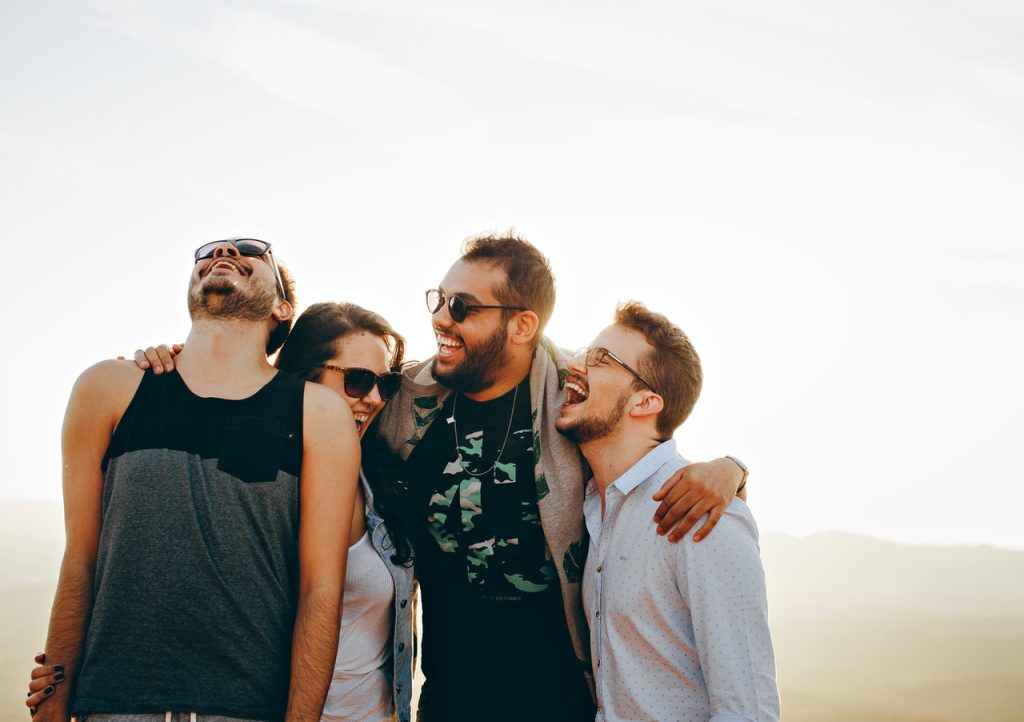 You Can Celebrate the Holidays Differently This December
As we inch closer to "the most wonderful time of the year," more and more people are feeling the stress that comes along with it — especially now that this year's holiday season is unlike any other. That's why it's only fitting that we celebrate National Stress-Free Family Holidays Month this December.
Before COVID-19 reached our shores, most people were stressing themselves out between shopping with crowds, hosting big family dinners, and traveling to various destinations.
However, these days, as our country and other parts of the world continue to be affected by the pandemic, people are being confronted with more types of stress. While many are grieving over the loss of their loved ones to the disease, others are struggling with financial problems or dealing with isolation or family tension. Needless to say, this year's holidays can potentially trigger serious anxiety as well as depression.
The pandemic has changed how everybody celebrates important events with their families. With the guidelines issued by the Centers for Disease Control and Prevention advising the public to avoid traveling during the holidays or holding large-scale gatherings, you may be bracing yourself for virtual or small-scale Hanukkah, Christmas, and New Year's Eve celebrations.
How You Can Survive the Holidays This Year
Now, more than ever, people need to be reminded that it's normal to feel down since it looks like they wouldn't be able to spend the upcoming holidays with their loved ones. However, it's also extremely important to come up with certain coping strategies so that you can remain positive amid such dire circumstances. Here are three such strategies:
1. Organize a virtual cook-off competition with your family and friends.
If it looks like you're going to spend the holidays alone, you can still manage to feel closer to your family members and friends by putting innovative spins on your usual family holiday traditions. Instead of heading over to grandma's house for that fabulous dinner, perhaps you'd like to encourage every household to participate in a virtual cook-off challenge that you might want to organize. Everyone can vote on the presentation or, if possible, have samples safely delivered to each household.
2. Send meaningful presents and open them virtually.
Don't pressure yourself to send high-end gifts to your loved ones because with the current unemployment rates, the budget can be everyone's concern these days. You can convey love and affection to the most important people in your life by having meaningful presents or handwritten cards delivered to their doorsteps. If this isn't possible, you can always make them feel loved and valued if you take time to swap stories and share laughs through Zoom calls with your family members.
3. Have a virtual family holiday toast.
In a group chat, encourage your parents, siblings, cousins, aunts, uncles, and grandparents to send selfies of their holiday set-up as well as their drinks of choice. If you can, try sending the people on your toast list a bottle of bubbly so that everybody would be drinking the same beverage.
Make the Holidays Meaningful This Way
Although this year's holiday season may look and feel different, you can still make it meaningful for the needy people in your community. One simple way to do this is by donating any vehicle you no longer need to Breast Cancer Car Donations. When you do so, you'll be helping financially struggling breast cancer patients get much-needed treatment.
We'll sell your vehicle through an auction and use the proceeds to support the critical programs and services of our nonprofit partners. These IRS-approved 501(c)3 nonprofits provide comprehensive breast health services to uninsured and destitute individuals. They provide low-income or destitute breast cancer patients with opportunities to undergo low-cost or no-cost treatment. These charities also provide breast cancer survivors with follow-up care. Other beneficiaries get to receive free breast cancer screening and prevention and education services.
Your charitable contribution will also allow you to receive a top tax deduction in the next tax season. Moreover, we'll provide you with our free pickup and towing service wherever you are in the United States.
Best of all, you'll get to experience the priceless satisfaction of doing a life-saving charitable act.
You can donate not just a car but just about any other type of vehicle regardless of its condition.
For more information, feel free to check out our FAQs page. If you have questions, call us at 866-540-5069 or leave us a message here.
Turn Your Clunker into a Gift of Hope

The observance of National Stress-Free Family Holidays Month this December should give you the drive to remove the stressors in your life. You can do the same to the breast cancer sufferers in your local area by giving them the priceless gift of hope in the form of your old car. Call Breast Cancer Car Donations at 866-540-5069 or fill out our online donation form to make your car donation now!