National Say Something Nice Day: How to Accept Compliments the Right Way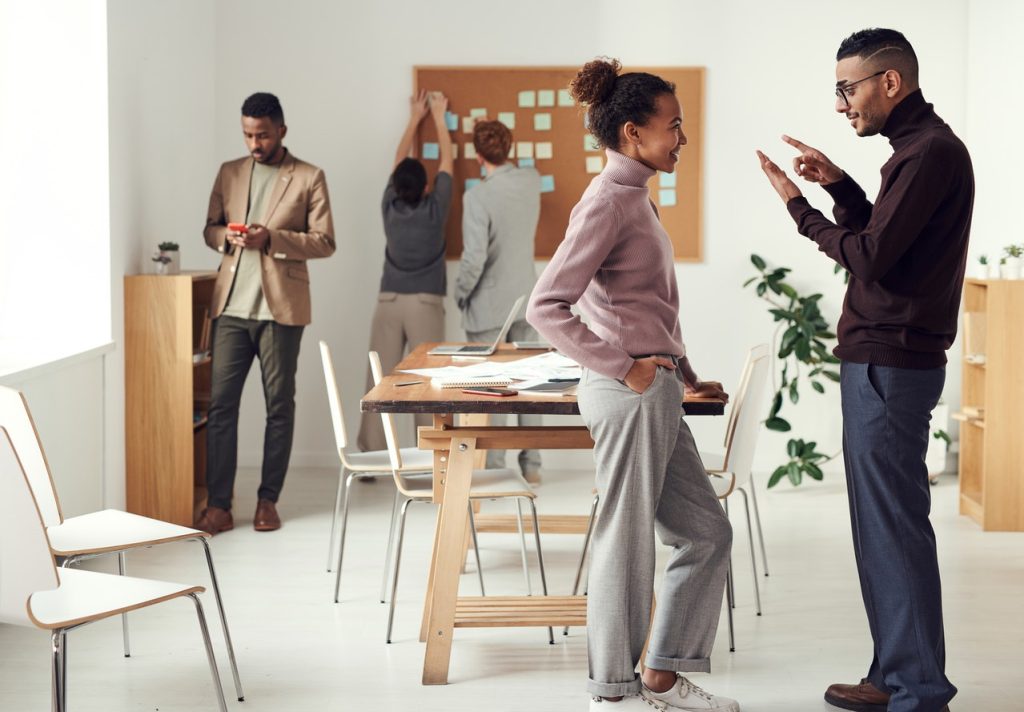 Learn How to Respond to Compliments Graciously
You may receive more compliments than usual on June 1st when we celebrate National Say Something Nice Day. People you know may try to stir positive feelings in you by verbalizing their appreciation.
However, if you're one of those folks who don't respond well to praise or admiration, you may end up inadvertently insulting the person and discouraging them from complimenting you or others in the future.
Tips to Help You Accept Compliments the Right Way
When someone says nice things to you or about you, you'd want to acknowledge them and let them know how much you appreciate their kind words. Although no set rules exist as to how one should respond to a polite expression of admiration, Breast Cancer Car Donations has compiled these tips to help you avoid tense situations when someone is gracious enough to compliment you.
1. Smile and say, "Thank you."
If someone comes up to you and compliments you on your new hairstyle, clothes, professional skills, or anything, be sure to smile and say, "Thank you." Going for this direct and clear approach helps you avoid giving a half-hearted or sarcastic response.
2. Make eye contact.
Don't forget to maintain eye contact when you're responding to a compliment. Looking into the eyes of the person allows you to reinforce your response while expressing interest and sincerity without breaking social rules.
3. Mention their name.
Mentioning the name of the person as you thank them for their compliment is a sign of courtesy. It also allows you to create a culture of respect, recognition, and validation.  Besides creating a rapport more quickly, remembering a person's name also shows them that you're paying attention.
Help Ease the Burden of Breast Cancer Sufferers in Your Community
Upon knowing that June 1st is National Say Something Nice Day, some people may want to hear sincere compliments or any positive words that would lift their spirits. They include the women in your community who are suffering from breast cancer, particularly those who are having a hard time finding access to treatment and health care for financial reasons.
How about putting smiles on their faces not just with encouraging words but also with an act of charity? Doing so is easy. Simply hand over your unwanted vehicle to us at Breast Cancer Car Donations. We'll sell your donated automobile through an auction and use the proceeds to support the life-saving programs and services of our breast cancer-focused nonprofit partners.
These IRS-certified 501(c)(3) nonprofit organizations use the funding we provide them to sustain their delivery of comprehensive breast health services to their beneficiaries. Thanks to your donation, more uninsured and indigent breast cancer patients will be able to gain easy access to leading cancer centers as well as receive financial assistance to cover the costs of their treatments, doctor consultations, hospital fees, medications, and other health care services. Our charity partners also provide their beneficiaries with free breast cancer screening and diagnosis as well as prevention and education services.
To show you our appreciation for your charitable deed, we'll promptly mail to you the 100% tax-deductible sales receipt of your car soon after its sale. This receipt will enable you to claim the maximum tax deduction in the next tax season.
Aside from tax incentives, you'll also benefit from our towing service. It's completely free and available anywhere in the country.
Above all, you'll get to experience the joy and satisfaction of making a charitable act aimed at saving the lives of breast cancer victims.
Almost all types of vehicles are qualified for our donation program, including those that have dents, scratches, and defective parts. We accept even vehicles that are no longer running.
To get to know our quick and easy donation process and other pertinent details about Breast Cancer Car Donations, head over to our FAQs page. For inquiries, feel free to call us anytime through our toll-free hotline at 866-540-5069 or leave us a message here.
It's Time to Pay It Forward!

While accepting compliments the right way is great, what's even better is to pay it forward by handing over your unwanted vehicle to us. We will use your car donation to help save the lives of destitute breast cancer patients in your community. Call Breast Cancer Car Donations at 866-540-5069 or fill out our secure online donation form now!