National Road Trip Day: 5 Tips for a Stress-Free Road Trip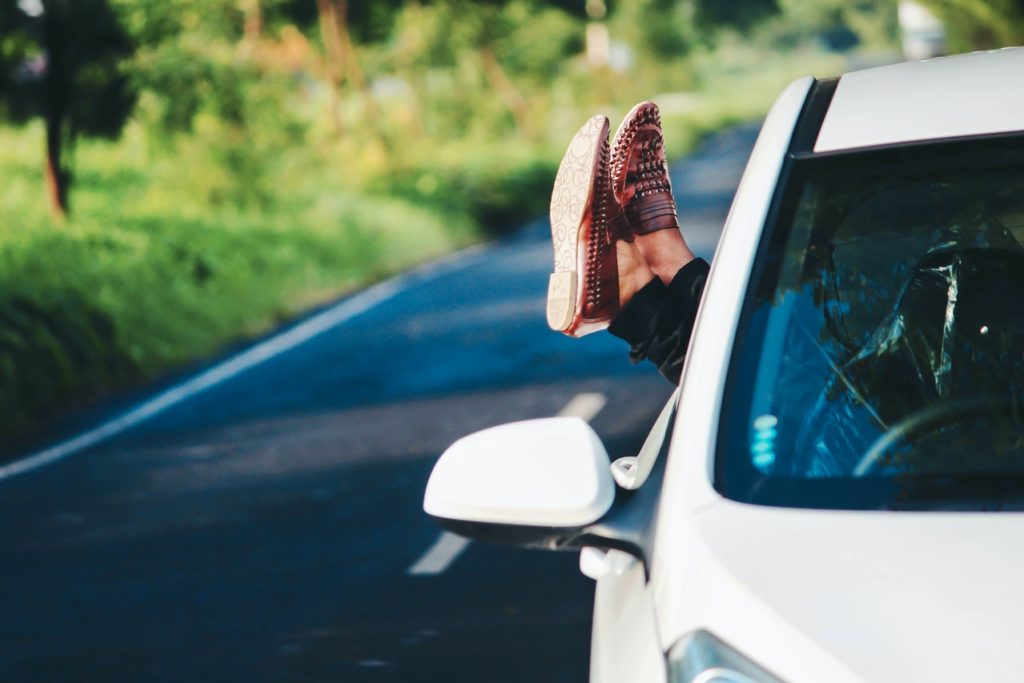 Here's How to Ensure a Safe and Comfortable Ride
Road trips are pretty exciting, aren't they? Hitting the countryside, putting on your favorite tunes and jamming to them, and soaking in the warm breeze with the windows rolled down — who doesn't want that?
Unfortunately, road trips are not always good. They can also stress you out, especially if you didn't come prepared. That perfectly relaxing drive you've envisioned could turn into a maddening one in just a matter of minutes.
With National Road Trip Day taking place on May 27th this year, you could use some help in the planning department if you're looking forward to a road adventure one of these days.
Whether you're traveling with your friends, family, or by yourself, these tips will guarantee a safe and comfortable ride:
1. Have your car serviced.
It's always a must to take your vehicle to your local auto shop before every long drive. Get your tires, fluids, battery, lights, wipers, and brakes checked to see if they need replacement. You might as well take it to the car wash afterward.
2. Plan your journey.
Since summer is here, expect many cars on the road. To ensure that you arrive at your destination on time, map out your route as early as now. Learn about the shortcuts and the best times to drive.
3. Check the weather forecast.
In the days leading up to your anticipated trip, make sure that you check the weather. In case forecasters predict heavy rain coming to town, you can either pack up and leave a couple of days earlier or postpone your trip until the storm has passed.
4. Keep an emergency kit.
Accidents are inevitable, which is why it's necessary to have an emergency kit in your trunk or compartment. It should include jumper cables, road flares, antifreeze, tow rope, blanket, flashlight with extra batteries, road map, toiletries, and of course, first aid essentials. Oh, and don't forget to bring healthy snacks to sustain you!
5. Know the laws.
If you're traveling on wheels to another state, you must first familiarize yourself with that state's road policies. Make sure to read local driving regulations to avoid getting in trouble with the law.
Thinking of the Best Way to Dispose of Your Old Car?
One last thing: If you're planning to drive a vehicle that's out of shape, don't. Taking it for a long drive will only put you at risk. You can always rent a car if you're itching for a road trip.
As for the beat-up car, why not just let it go? Donate it to a charity that supports a worthy cause close to your heart. If you hand over that vehicle to us at Breast Cancer Car Donations, we'll turn it into a powerful lifesaving tool for the needy women in your community who have been diagnosed with breast cancer.
Our team will sell your vehicle through an auction and use the proceeds to support the comprehensive breast health services being provided by our charity partners. These IRS-certified 501(c)(3) nonprofit organizations use the funding we give them to provide uninsured and indigent breast cancer patients with easy access to top cancer centers. Our charity partners also provide their beneficiaries with financial assistance to help cover the costs of their treatments, doctor consultations, medications, follow-up care, and other essential health care services. Other beneficiaries get to receive free breast cancer screening, diagnosis, as well as prevention and education services.
You will also greatly benefit from your donation. This will entitle you to claim the maximum tax deduction in the next tax season. We'll also be hauling away your unwanted vehicle without charging you a single dime for it and at a date and place of your choosing.
The best reward you'll get, however, is the priceless satisfaction you'd feel for doing a life-saving charitable act,
In case you're wondering what vehicles we usually accept, check out this page. Regardless of the age or condition of your vehicle, as long as you have proof of ownership for it, we'll gladly take it. We can collect your donation wherever you are in the United States since we operate nationwide.
For more information on our vehicle donation program, including our quick and simple donation process, check out our FAQs page. If you have any questions or concerns, call us anytime through our toll-free hotline at 866-540-5069 or send us a message here.
Do a Lifesaving Act Today!

Before hitting the road for a fun adventure in celebration of National Road Trip Day, do a lifesaving act by donating an unwanted vehicle to us at Breast Cancer Car Donations. Call 866-540-5069 or fill out our secure online donation form now!