National Read Across America Day: 7 Inspiring Books to Read if You're Feeling Down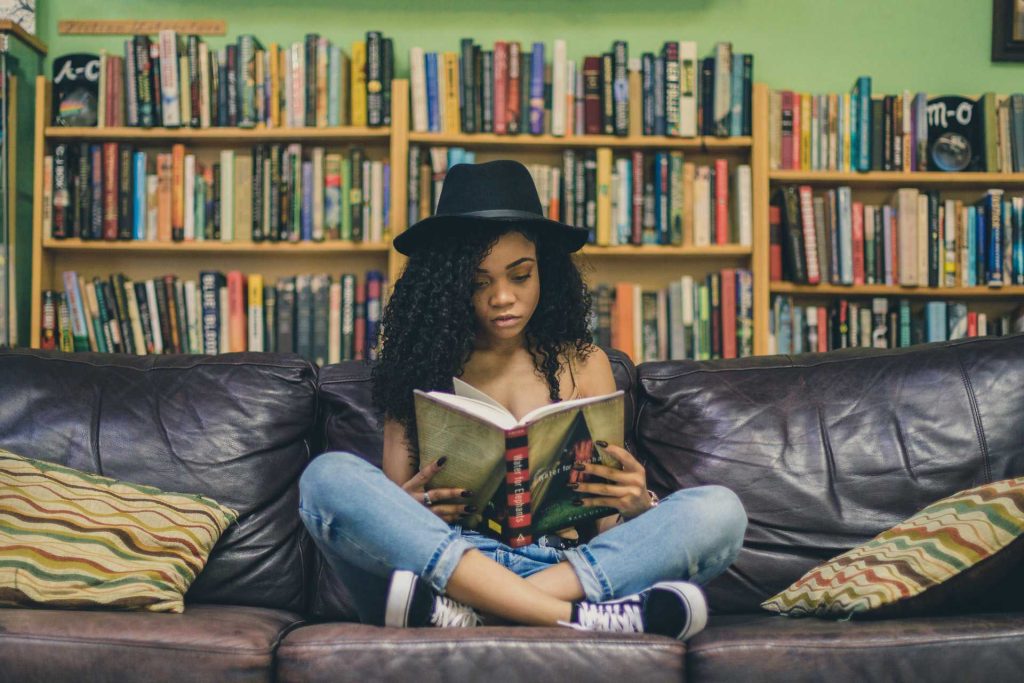 Want a Confidence Booster?
Undoubtedly, reading books brings a lot of benefits. It helps improve your vocabulary, entertains you for hours on end, piques your imagination, and takes you on fantastic adventures without leaving your nook. This is why countless people consider reading one of their favorite pastimes.
Reading gives you a welcome reprieve from the challenges of real life. By entering a fictional world, you experience exciting adventures. By reading the memoirs of great men and women, you are inspired to emulate their examples. By reading self-help advice, you are guided to take action.
March 2nd is considered a red-letter day for bookworms and bibliophiles as we celebrate National Read Across America Day. Initiated by the National Education Association in 1998, the event has become an annual celebration to encourage the reading habit among the young. The date was chosen in honor of renowned children's author Dr. Seuss, who celebrates his birthday on the same day.
Find Inspiration with These Books
Many of us develop a love for reading at a young age. Books have become our constant companions through adulthood, serving as our sources not only of knowledge and wisdom but also of inspiration and imagination.
If you're feeling down or you simply need to boost your confidence, Breast Cancer Car Donations recommends these books to inspire you:
1. Show Your Work!: 10 Ways to Share Your Creativity and Get Discovered
Artists are often their own harshest critics. However, in this book, bestselling author Austin Kleon gives encouragement and advice on how to establish yourself as an artist or art entrepreneur by finding the courage to share your work. The easy-to-follow steps will help you overcome your fears and take action to show your creativity.
More than just a children's book, this work by Dr. Seuss is a fun, optimistic, and lively tale that will inspire you to look forward to new adventures. It also reassures you that no matter what difficulties you may face in life, you will eventually reach your desired destination if you persevere enough.
3. Make Your Bed: Little Things That Can Change Your Life… And Maybe the World
This inspiring book by now-retired Navy Admiral William H. McRaven started from his commencement speech at the University of Texas at Austin on May 17th, 2014. In that speech, he encouraged the graduating students to find the courage to change. That speech became viral, drawing over 10 million views online. Through the 10 life lessons outlined by the admiral in his book, he helps you deal with issues like bullying and failure as well as overcome the feeling of giving up when things get tough. How he delivers his advice will make you feel like you're talking to a good friend.
4. Hidden Solutions All Around You: Why Some People Can See Them and Some Can't
Author Daniel Castro shares his take on why some people are quick to find opportunities and solutions and why some aren't. Using neurological and psychological research to help you understand what you are missing out on, the book will help you work through these issues. It can help you immensely, especially if you're always stressed out and asking why opportunities pass you by.
5. Emma and I: The Beautiful Labrador Who Saved My Life
Perfect for animal lovers or anyone who experienced the joys of friendship, this book by Sheila Hocken is an autobiography about a girl who suffers from progressive vision loss and finds companionship and support from her guide dog. This touching tale will warm your heart and make you reach out for your furry friend.
6. Big Magic: Creative Living Beyond Fear
Written by Eat, Pray, Love bestselling author Elizabeth Gilbert, this book will let you discover the technique of unlocking your inner creativity wherever you are and embracing the artist inside you. It's a great read if you're looking for inspiration or if you're in a stump.
Written by psychiatrist Howard C. Cutler and the Dalai Lama, this book is rich with philosophical and spiritual insights. It shares important life lessons and an appreciation for true happiness as something that requires practice.
Here's How You Can Help Needy Breast Cancer Patients
You can easily find an escape from the harshness of life even for a limited time by reading a good book. However, finding such an escape is not so easy for cancer sufferers, particularly those who have no access to treatment. They include the breast cancer patients in your community who are uninsured and have little or no means to pay for the high cost of treatment and hospitalization.
Did you know that your old and unwanted vehicle can help save the lives of these women? Simply hand it over to us at Breast Cancer Car Donations. We'll use it to enable indigent breast cancer patients in your area to get the treatment and health care they need.
We'll auction off your donated vehicle to raise funds for the life-saving programs of the IRS-approved 501(c)3 nonprofit organizations that we are in partnership with. These nonprofits use the funds they get from us to deliver a range of breast health services to needy breast cancer patients. They are provided with easy access to top medical facilities as well as financial assistance to cover the cost of their treatments, doctor consultations, hospital fees, medications, follow-up care, and other health care services.
Other beneficiaries get to receive free breast cancer screening and prevention and education services.
In exchange for your generosity, we'll have your car picked up and towed for free wherever you're located in the United States. You will also be entitled to claim the maximum tax deduction in the next tax season.
More importantly, your act of charity will allow you to experience the priceless joy and satisfaction of doing something that can help save lives.
To get to know our quick and hassle-free donation process and other information about our vehicle donation program, check out our FAQs page. Should you have any inquiries, feel free to contact us at 866-540-5069. You may also send us a message here. We'll respond to you as soon as we can.
Save Lives with Your Vehicle Donation Today!

Ready to become a champion of needy breast cancer patients in your community? Let us convert your unneeded car into a powerful cancer-fighting weapon. Call Breast Cancer Car Donations at 866-540-5069 or fill out our secure online donation form now!