National PTSD Awareness Day: 3 Harmful Myths About PTSD Busted!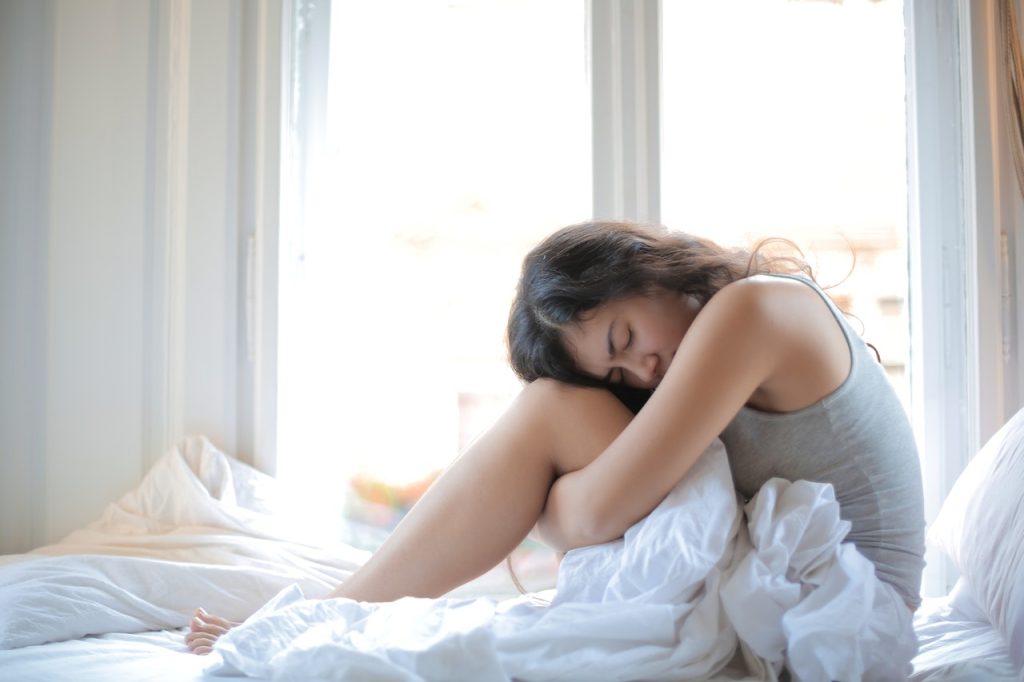 Learn How to Separate PTSD Facts from Fiction
While most people have heard of post-traumatic stress disorder (PTSD), huge clouds of misconception still surround this mental health issue. Unfortunately, these myths contribute to the social stigma that stops those who struggle with PTSD from seeking help. In observance of the National PTSD Awareness on June 27th, Breast Cancer Car Donations encourages you to test your awareness by learning how to separate PTSD facts from fiction.
Debunking the Lingering Myths About PTSD
Are you concerned about a family member or friend who has experienced trauma? If you're looking to better understand what they're going through and how you can support them, you'd want to learn about the truth behind these PTSTD misconceptions:
MYTH #1: "Only veterans experience PTSD.
Veterans are at an increased risk of contracting PTSD due to the violent nature of their past job in the military. However, the disorder can impact anyone who experiences, witnesses, or has second-hand exposure to a specific traumatic event. Moreover, these events can range from an accident, sexual assault, domestic violence, and the death of a loved one.
MYTH # 2: "Every person who experiences a trauma will have PTSD."
Those who have been diagnosed with PTSD go on to re-experience the traumatic event through flashbacks or nightmares. Additionally, they exhibit other symptoms such as anxiety, insomnia, difficulty concentrating, and irritability. Since they struggle with pervasive negative feelings about the trauma, they try to steer clear of uncomfortable memories or emotions associated with it.
However, not everyone who went through a traumatic event will experience PTSD. While some people may experience grief, anxiety, or acute stress disorder, early intervention and recovery allow them to avoid PTSD.
MYTH #3: "PTSD can't be treated."
Since PTSD can be persistent and highly distressing, those who are dealing with it may feel like they'll never recover. However, evidence-based treatments are available to help these individuals address triggers and symptoms, enabling them to move past their traumatic experiences.
It's important to note that the type of treatment largely depends on several factors, including the person's personality, type of trauma experienced, the severity of their symptoms, and their environment. A professional determines the most suitable type of treatment after helping the patient talk through their experiences, background, and beliefs associated with their trauma.
Possible treatment options for PTSD include cognitive behavioral therapy, eye movement desensitization and reprocessing, prolonged exposure therapy, family therapy, group therapy, and medication.
You Can Help Those Who Are Suffering from Breast Cancer
Did you know that around 80% of women who have been diagnosed with breast cancer experience PTSD symptoms? That's understandable considering the pain, shock, and fear that grip a woman after being told about the diagnosis by her doctor.
If you're looking to find ease the worries of breast cancer patients, you can do so by donating any vehicle you can spare to us at Breast Cancer Car Donations. We'll use your donation to help the needy breast cancer patients in your community recover from their affliction.
Our team will auction off your donated vehicle and use the proceeds to support the life-saving mission of our charity partners. These IRS-certified 501(c)(3) nonprofit organizations use the funding we give them to provide uninsured and indigent breast cancer patients with easy access to leading cancer centers in the country as well as financial assistance to cover the costs of their treatments, hospital fees, doctor consultations, medications, and other essential health care services. Our charity partners also provide free breast cancer screening and diagnosis as well as prevention and education services.
As our donor, you'll receive valuable rewards, including getting entitled to receive the maximum tax deduction in the next tax season.
You will also benefit from our free pickup and towing service, which we will provide you at a date, time, and place of your choice.
Above all, you'll have the ultimate pleasure and satisfaction of doing something extraordinary that can help save lives.
We are affiliated with several licensed towing companies all over the country, so if your car isn't parked in your driveway or garage, we can still collect it from any location within the country.
We welcome almost all types of vehicles, even damaged ones that are no longer running.
Donating to us is quick, safe, and easy. Check out this page to see how convenient it is to donate your unneeded vehicle to Breast Cancer Car Donations.
For more information, head over to our FAQs page. If you have any questions or concerns, feel free to call us anytime through our toll-free hotline at 866-540-5069. You may also write to us here.
Turn Your Unwanted Car into a Lifesaver Today!

You can turn your old and unwanted sedan into a powerful life-saving tool. We'll do that for you once you turn over that vehicle to us. Call Breast Cancer Car Donations at 866-540-5069 or fill out our online donation form to donate that car now!