National Preparedness Month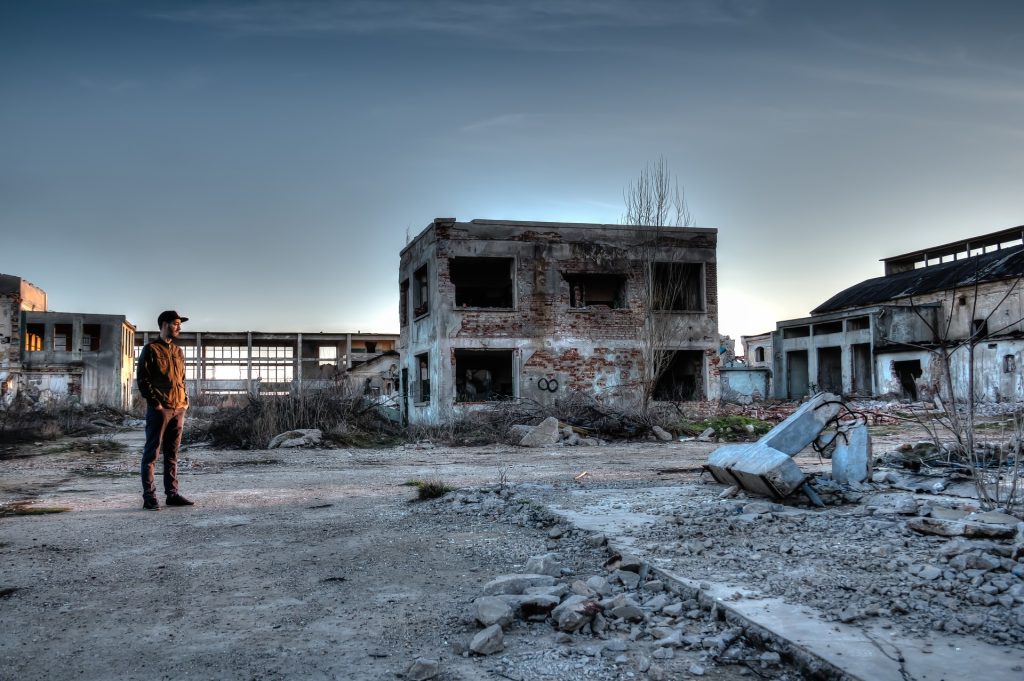 National Preparedness Month: Be Ready When Disaster Strikes
Has anybody told you that September is National Preparedness Month? During this time, every one of us is reminded to take extra measures to prepare for emergencies, which include natural or man-made disasters.
The government continues to strengthen the nation's capability to prevent, respond to, recover and protect the public from all potential hazards. It has been exerting efforts to ensure that every home, school, business, and community will not be caught unaware when a disaster strikes.
What You Need to Do
This year's National Preparedness Month encourages everyone to create plans to mitigate emergencies, learn life-saving skills, check on insurance coverage, and save money for an emergency.
Before we act, let's arm ourselves with the right information. Check out this list of what you need to do to prepare yourself for a disaster:
Make and practice your plan.
Gather your family and discuss the types of emergencies that could most likely happen where you live, study, play, and work. Work together to come up with an emergency plan in case of home fires, an evacuation plan in case of large-scale disasters, and a contingency plan for family communication. You'll also need to sign up for emergency alerts and warnings in your local area and you'll have to know your evacuation zone.
As soon as the responsibilities of each member are identified, determine how you can work together as a team. Once your plan is ready, have the steps printed out and laminated, giving a copy to each family member. Practice your plan until you know it by heart.

Learn life-saving skills.
Educate yourself on basic home maintenance and protection against earthquakes, floods, hurricanes, and fires. Be sure to put smoke alarms on every level of your home. Have them tested each month and replaced after 10 years.
In the event of a disaster, help may be delayed, that's why it's extremely important to have at least one member of your household trained in first aid and CPR. Speaking of first aid, make sure you have an accessible and well-stocked first aid kit in your home.
Check your insurance coverage.
Knowing that insurance is your first line of defense, you must review the Document and Insure Property guide to check your coverage.
Be financially prepared for any crisis by maintaining your emergency savings. It's best if you have some cash or traveler's checks in your survival kit or in any safe place around your house where it can quickly be accessed.
It's Good to Be Ready
You'll never know when a disaster might happen, that's why it's important to be ready when it does. You'll know you did a good job in protecting your family when everyone in your household knows what to do and where to go during an emergency.
Breast Cancer: Another Disaster You Can Help Alleviate
Another disaster where you can provide much-needed help is the one that strikes victims of breast cancer. If you have an unwanted vehicle that you're itching to get rid of, we encourage you to donate it to us at Breast Cancer Car Donations. We will convert your donated vehicle into a financial resource by selling it through auction, using the proceeds to support the programs of our reputable nonprofit organization partners. These programs deliver essential and comprehensive breast health services, including access to breast cancer treatment, to all Americans who need them.
To know more about Breast Cancer Car Donations, our donation process, the tax deductions and other benefits that our donors receive, the types of vehicles you can donate, and other related matters, feel free to call our toll-free 24/7 hotline 866-540-5069. You can also visit our FAQ's page or contact us online. You can make your car donation by filling out our online donation form. We accept vehicle donations anywhere in the United States since we have car donation programs in all 50 states.
This National Preparedness Month, let's also get ready to help our fellow Americans who have been stricken with a life-threatening disease such as breast cancer. Call us at 866-540-5069 and give those who've been diagnosed with this disease a real chance at surviving it.