National Preparedness Month: 4 Essential Points to Bear in Mind in Making an Emergency Checklist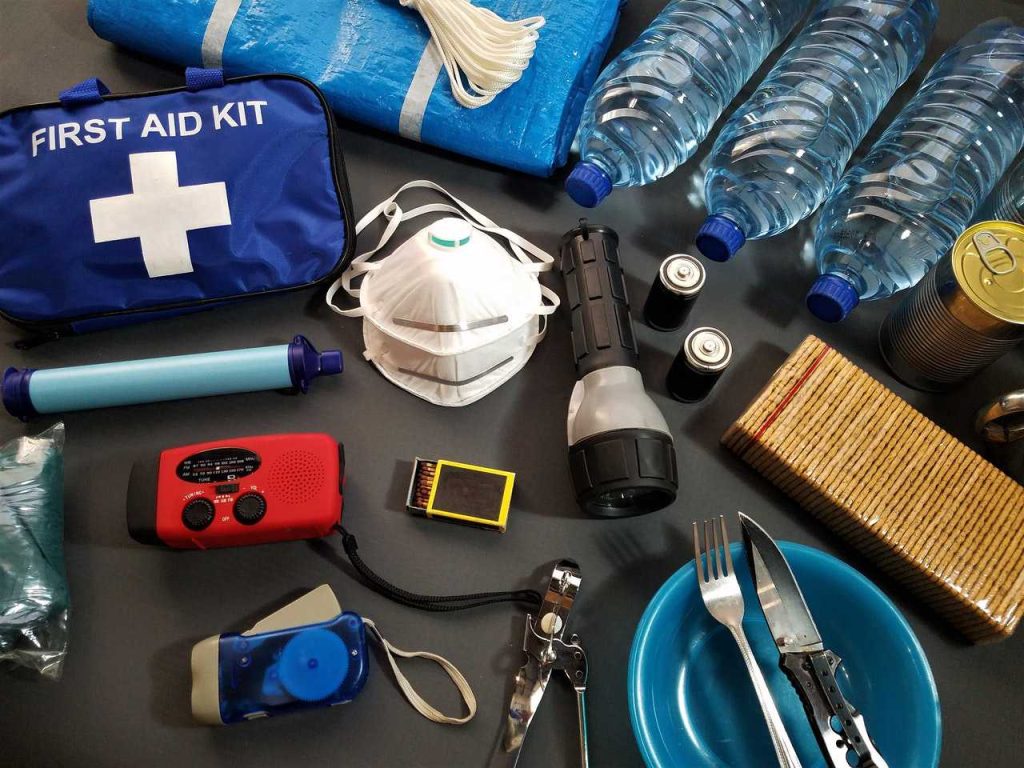 This September, Get Ready for Any Unforeseen Events
The month of September is an important one for Americans because of the observance of National Preparedness Month. It's a month-long campaign that seeks to raise awareness about the need to prepare for disasters and emergencies that can happen anytime.
This year's theme — "Prepare to Protect. Preparing for disasters is protecting everyone you love" — highlights the importance of awareness and preparedness in dealing with unforeseen events. The campaign underscores the best ways to secure families, friends, and communities when disaster strikes.
Make Your Own Disaster Preparedness Checklist
Like in previous years, organizers of this year's National Preparedness Month have prepared a checklist on various aspects of preparedness. You can use it as a guide to craft your own emergency checklist. Make sure to include these four essential points:
1. Craft a communication plan.
Gather your family and friends to craft a communication preparedness plan. Establish a way to communicate with each other before, during, and after a disaster. During your planning, include emergency contacts on your phone, agree on a meeting place in the event of a disaster, and create a contact card for children. During disasters, keep phone calls brief unless in cases of serious emergencies, to free up the phone lines for urgent calls. Use texts and email for non-emergency communication. You can also mark yourself safe on the American Red Cross website in the event of a disaster so your family members can check your status for their peace of mind.
2. Prepare an emergency kit or go-bag.
Make sure you have a disaster kit to take with you in case you need to evacuate. Make sure each kit is equipped with the following essentials: water, a three-day supply of food, transistor radio, flashlight, first aid kit, whistle, mask, plastic sheeting and duct tape, moist towelettes, garbage bags, plastic ties, wrench, pliers, can opener, maps, cellphones, and extra batteries. If you are on medication, make sure to include your prescription medication as well as non-prescription medicines such as pain relievers, and antacids.
3. Gird for disasters.
Always check the news for forecasts and alerts for potential disasters such as typhoons and other natural events. Check your insurance coverage and reinforce your homes against expected challenges.
4. Teach your kids what to do.
Talk to your kids about preparing for emergencies and what to do in case you are separated. Tell them the things they need to do in case of a disaster.
A Simple Act of Charity You Can Do to Help Breast Cancer Sufferers
Just like victims of natural disasters, countless women in the U.S. have found themselves unprepared after being told by their doctors that they have breast cancer. It's devastating news, particularly to uninsured women who lack the financial resources to pay for the sky-high cost of breast cancer treatment.
You can help ease their worries by doing a simple act of charity. All you have to do is to donate any vehicle you no longer need to us here at Breast Cancer Car Donations.
We'll auction off your donated vehicle to raise funds for the life-saving programs of the IRS-approved 501(c)(3) nonprofit organizations that we are in partnership with. These nonprofits use the funds they get from us to deliver a range of breast health services to deserving beneficiaries. These services include easy access to top medical facilities and financial assistance for uninsured and destitute breast cancer patients to cover the cost of their treatments, physician visits, medications, and follow-up care. Other beneficiaries get to receive free breast cancer screening and prevention and education services.
In exchange for your generosity, we'll have your car picked up and towed for free wherever you're located in the United States. Your donation will also entitle you to receive the maximum tax deduction in the next tax season.
More importantly, your act of charity will allow you to experience the priceless joy and satisfaction of doing something that can help save lives.
To get to know our quick and hassle-free donation process and other information about our vehicle donation program, check out our FAQs page. Should you have any inquiries, feel free to contact us at 866-540-5069. You may also send us a message here. We'll respond to you as soon as we can.
Make a Difference Today!

Are you ready to use your old and unwanted car to help save lives? Donate it to Breast Cancer Car Donations by calling 866-540-5069 or filling out our secure donation form here now!