National Pet Day: 4 Tips on Choosing the Right Pet for Your Family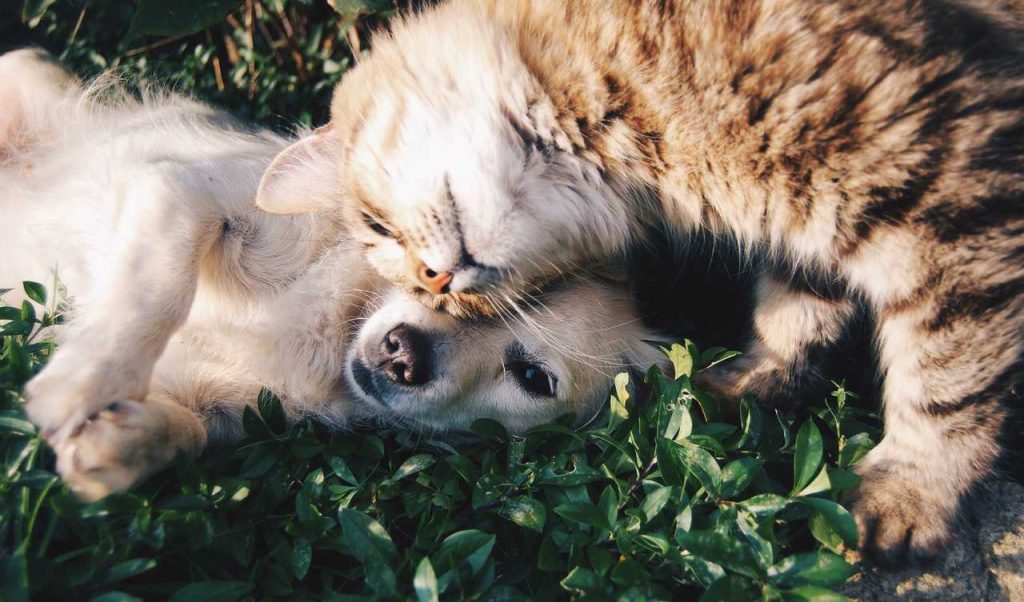 Give a Furry Friend a New Home on April 11th
There is no doubt that Americans love their pets. A 2019-2020 survey showed that about 85 million families in the United States had pets. According to the National Pet Products Association, that number was 56% higher than the figure when the survey was first conducted in 1988.
There's no surprise in the increasing popularity of owning pets given its many benefits to their owners. More and more people are finding out that pets provide good companionship and offer them genuine loyalty and friendship. These benefits do wonders for their owners' mental and emotional health. Having pets while growing up also teaches kids about compassion and responsibility.
Based on the survey, among the top pets in American households are dogs, cats, birds, fishes, reptiles, horses, and small animals. All these pets will get the spotlight when the nation celebrates National Pet Day on April 11th.
The event was started by animal welfare advocate Colleen Paige in 2006 to celebrate the joys that pets bring to families and to raise awareness about the condition of animals in shelters.
Since then, the motto of the campaign has been "Adopt. Don't Shop!" This is meant to encourage people to adopt pets instead of buying them in shops.
On average, 1.6 million dogs and 1.6 million cats are adopted in the U.S. every year. However, these numbers are still not enough to clear out the 6.5 million animals on average that enter shelters nationwide. That's why voices have been raised urging the need for more collective action to provide homes for these animals.
How to Choose the Right Pet for Your Family
The best way to celebrate National Pet Day is by choosing a pet to add to your family. Here's how you can pick the right one for yourself or your brood.
Choose the right pet.
While you may want to rescue all the cats and dogs in your local animal shelter, you can only choose just one or two that you can accommodate in your home. Consider the size of the pet that you will adopt so you can provide the animal the ample space it needs to be happy in its new home.
Consider the costs.
Having a pet entails the cost of veterinary checkups, pet supplies, pet food, and other expenses. You have to include this in your budget.
Think about the animal's needs.
Do your research before getting a pet. Read up on proper pet care if you have a particular animal you want to care for. This way, you can make sure that your pet will stay healthy in your home.
Be aware of the environment.
When choosing a pet, consider the type of environment that the animal needs. Do you have a large backyard where it can roam freely? Are you living in an apartment? Are there kids in the house? In deciding to adopt a pet, you also need to take responsibility for the safety and happiness of all members of your household.
Do You Have a Soft Spot for Breast Cancer Sufferers?
If you feel sorry for the condition of some animals in shelters, how much more the condition of breast cancer sufferers in your area who have little means to get themselves properly treated? How about reaching out to them and giving them hope that they can still overcome their affliction?
You can easily do that by contacting Breast Cancer Car Donations and donating to us any vehicle you no longer need. We will use your donation to help save the lives of needy breast cancer patients in your locality.
Once we get hold of your auto, we will sell it via auction. We'll then use the generated funds to support the life-saving programs and services of our breast cancer-focused nonprofit partners.
Thanks to your gift, these IRS-determined 501(c)(3) nonprofits will get the extra funding they need to provide comprehensive breast health services to more of their beneficiaries. In particular, uninsured and destitute breast cancer patients will have a chance to get various types of cancer treatment and follow-up care for free. Other beneficiaries can take advantage of free cancer screening, and cancer prevention and education services.
Making a car donation to us is the simplest and most convenient way to dispose of an unwanted vehicle. You can make your donation in the comfort of your home with just a short phone call to us.
In exchange for your contribution, we'll mail to you your 100% tax-deductible sales receipt a couple of weeks after your car gets sold. With this receipt, you can claim the maximum tax deduction based on the sale price or value of your auto in the next tax season.
We'll also haul off your unwanted vehicle for free at a date, time, and place of your convenience. You can avail yourself of this service wherever you reside in the country since Breast Cancer Car Donations operates in all 50 states.
However, the best reward you'll get is not a material thing. It's the joy and satisfaction you'll experience, knowing that your donation will be used to help save lives.
We accept nearly all types of vehicles, including one that is no longer in the best of shape.
If you have any questions or concerns, feel free to contact us at our toll-free hotline 866-540-5069. You may also leave us a message here. Feel free to visit our FAQs page to learn more about our donation program.
Turn Your Clunker into a Difference Maker!

Give the suffering patients in your community a gift that will help them wage a successful battle against breast cancer. Your car donation can make a difference in their lives. Call Breast Cancer Car Donations at 866-540-5069 or fill out our online donation form now!