National Nurses Day: 5 Steps to Become an Oncology Nurse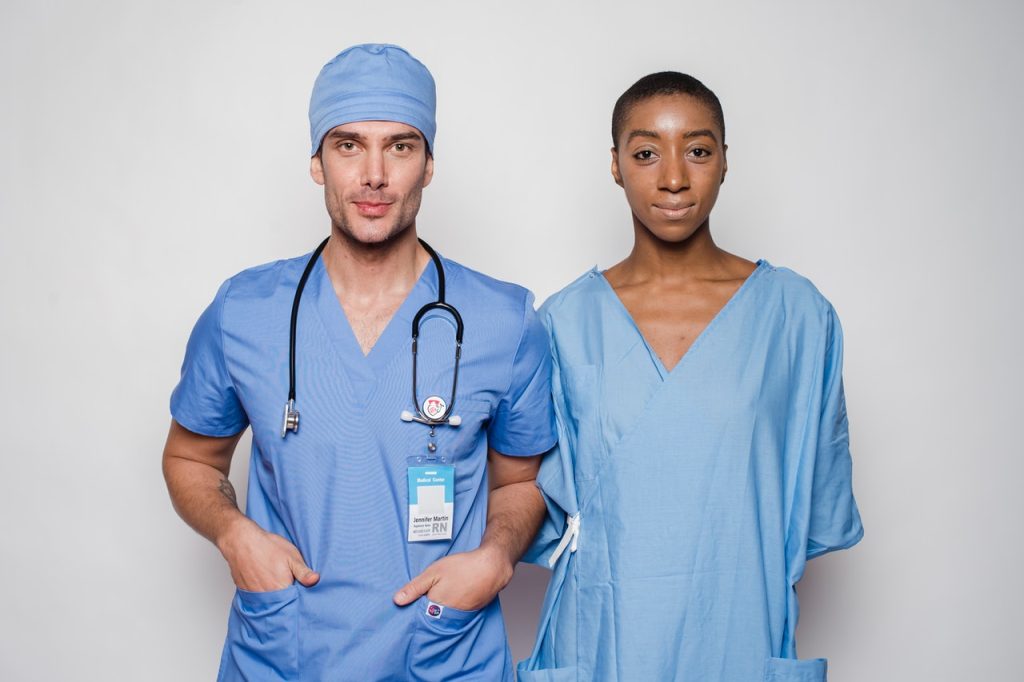 Rock the World of Cancer Care with Your Commitment and Skills!
Many people consider nurses as among the superstars of the medical field. They work side by side with doctors and other health care workers, efficiently providing assistance and expertise to deliver the best in patient care. This became even more evident during the onset of the pandemic when nurses toiled tirelessly to save the lives of COVID-19 patients.
As our nation's health outlook continues to improve with more people getting vaccinated against the coronavirus, we will never forget the role played by our nurses in fighting the pandemic.
Following the celebration of National Nurses Day last May 6th, we pay homage to nurses specializing in different fields to provide the best service to their patients.
How to Become an Oncology Nurse
One of the many fields of specialization for aspiring nurses is oncology nursing. Nurses specializing in this area are exposed to patients suffering from cancer, making their job all the more challenging but rewarding. It is a difficult specialization, but nurses who sign up for cancer care are some of the most compassionate, dedicated, and skilled in the medical field.
If you are an aspiring nurse who wants to specialize in oncology nursing, here are the five steps to achieve your goal.
1. Get your degree.
The first step is getting a bachelor's degree in nursing. Completing a Bachelor of Science in Nursing is the best way to open up more career opportunities in oncology as you progress in your career.
2. Take your NCLEX-RN exam.
The NCLEX-RN is an examination that tests your expertise in the four elements of nursing. These are providing a safe care environment, coping with the pressures of the position, showing your commitment to preventive medicine and early intervention, and having the ability to provide quality care. You must pass these tests before you can practice your profession.
3. Volunteer.
After becoming a nurse, you can volunteer as a nursing assistant in the oncology unit of a hospital or at a large cancer center to get firsthand experience in the field of cancer care. This will also give you the credentials to continue to the next step.
4. Make it official.
Prove that you have what it takes to become an efficient oncology nurse by passing your Oncology Certified Nurse exam. However, to qualify for the exam, you would need to be an RN with at least a year of experience. You also need to log in 1,000 hours of adult oncology nursing practice.
5. Renew your license.
The Oncology Certified Nurse certification needs to be renewed every four years. You need to be committed to your profession and undergo continuing education to move forward in your career as an oncology nurse.
Become a Hero to Breast Cancer Patients This Way
Along with doctors, oncology nurses are regarded as heroes by breast cancer patients who manage to overcome the disease, thanks to the treatments and health care they receive. Unfortunately, not every breast cancer patient is lucky enough to receive proper treatment and health care. Patients who lack the means to get access to treatment can only hope for a miracle and the benevolence of donors to stay alive.
You can be a hero to these breast cancer sufferers. If you have an old and unwanted car that's just taking up space in your garage, you can use this to help the needy breast cancer patients in your local community. All you have to do is donate that vehicle to Breast Cancer Car Donations. We'll transform your donation into a life-saving tool for these patients.
We'll place your donated vehicle up for auction, with the proceeds going to our charity partners that are in the thick of the fight against breast cancer. These IRS-certified 501(c)(3) nonprofit organizations use the funding we give them to sustain their delivery of life-saving services to their beneficiaries.
These services include providing uninsured and indigent breast cancer patients with easy access to top cancer centers in the country plus financial assistance to help pay for the costs of their treatments, doctor consultations, medications, follow-up care, and other essential health care services. Other beneficiaries get to receive free breast cancer screening, diagnosis, as well as prevention and education services.
Making a car donation to us is the simplest and most convenient way to dispose of an unwanted vehicle. You can make your donation in the comfort of your home with just a short phone call to us.
In exchange for your contribution, we'll mail to you your 100% tax-deductible sales receipt soon after your car gets sold. With this receipt, you can claim your top tax deduction in the next tax season.
We'll also haul off your unwanted vehicle for free at a date, time, and place of your convenience. You can avail yourself of this service wherever you reside in the country since Breast Cancer Car Donations operates in all 50 states.
However, the best reward you'll get is not a material thing. It's the joy and satisfaction of knowing that your donation will be used to help save lives.
We accept nearly all types of vehicles, including those that are no longer in good condition.
For more information about our donation program, including our quick and convenient donation process, visit our FAQs page. If you have any questions or concerns, feel free to get in touch with us through our 24/7 toll-free hotline at 866-540-5069. You can also write to us here.
Give a Life-Saving Gift Today!

Give a simple yet life-saving gift to the suffering breast cancer patients in your community. Your car donation will allow them to wage a successful battle against breast cancer. Call Breast Cancer Car Donations at 866-540-5069 or fill out our secure online donation form now!