National Nonprofit Day: 3 Ways to Get Involved in a Worthy Cause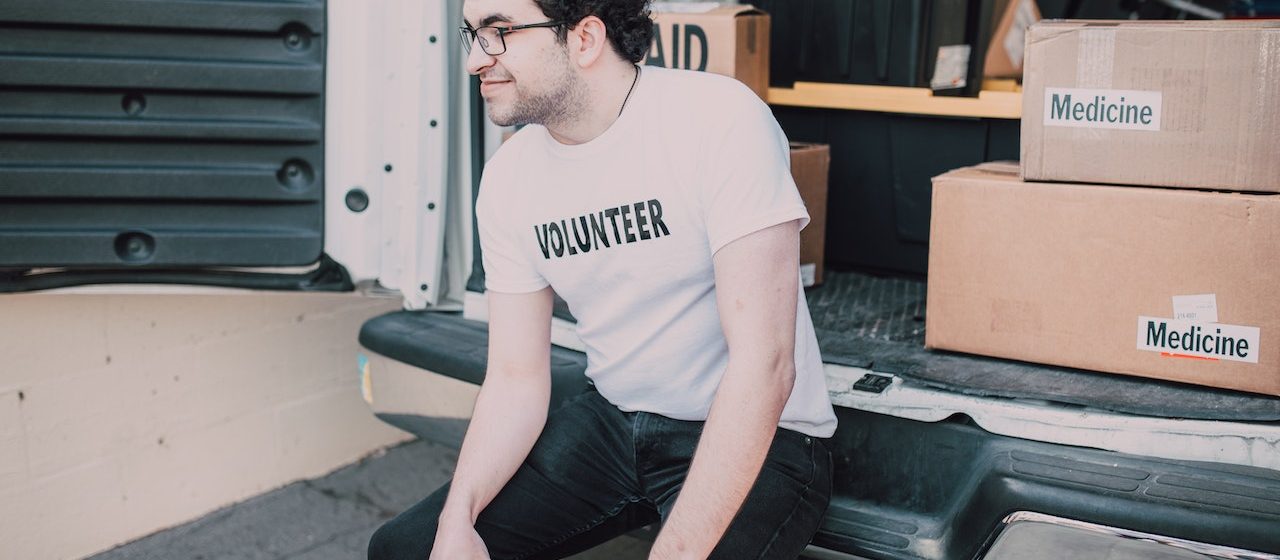 Photo by RDNE Stock project under Pexels License
Use Your Skills to Support the Needy
Nonprofit organizations are essential for delivering key services to various parts of the world. In the United States, some 1.3 million nonprofits are working hard to provide food, shelter, education, and care for individuals and families regardless of race, gender, age, religion, or political affiliation.
Nonprofits provide an avenue for Americans to work together to achieve a common goal: to transform a shared belief into positive change. Nonprofits exist because of the dedication and commitment of individuals who want to effect change in leadership and the economy as well as provide vital services to communities and sectors that need support.
We celebrate August 17th as National Nonprofit Day in recognition of the signing of the National Tariff Act of 1894. The legislation exempts nonprofit corporations and charitable institutions from paying federal taxes so that the funds they collect can be dedicated to benefiting communities and the economy.
How to Become Part of a Nonprofit
If you want to become part of a nonprofit organization and use your skills to make a difference in your community, Breast Cancer Car Donations offers these paths you can explore:
1. Volunteer.
Volunteer your time and skills for a nonprofit. First, research what volunteer opportunities are available for the cause you want to support. You can then commit a specific schedule of your week to serve the less fortunate, spending time with the elderly, advocating for environmental protection, or even caring for animals at a shelter.
2. Work for a nonprofit.
Many careers are available in nonprofit organizations if you want to commit full-time to working for one. Getting hired by a nonprofit is pretty similar to getting hired by a traditional company. However, it helps if you do your research on how NPOs operate, how they get their funding, the communities they are serving, and the causes they are supporting to make sure that you will be a right fit for the job. This will also help you manage your expectations.
3. Start a nonprofit.
It is a bit more complicated to start your own nonprofit than simply committing to one. You have to study up on the process of creating an NPO such as incorporating your nonprofit, selecting a board of directors, creating your articles of incorporation, creating your bylaws, filing your federal tax-exempt status and state tax exemptions, and registering to fundraise where it is required. It is well worth the effort to serve the right cause.
Lend a Hand to Nonprofits That Help Save Lives
If you feel compassion for indigent women stricken with breast cancer, you can extend them a helping hand by supporting nonprofits that are dedicated to providing these women with medical assistance. A simple way to do that is by donating any vehicle you can spare to us at Breast Cancer Car Donations.
We'll sell your vehicle through an auction to generate funding for our breast cancer-focused nonprofit partners. These IRS-certified 501(c)(3) nonprofit organizations are committed to improving the overall well-being of breast cancer patients, particularly those who are uninsured and lack the financial means to pay for the high costs of their treatments.
The proceeds from the sale of your vehicle will go directly to our charity partners to support their life-saving programs. Through your charitable gift, deserving beneficiaries in your area will gain easy access to medical facilities and be given financial assistance to cover the costs of their treatments, physician visits, medications, follow-up care, and other essential health care services. Our charity partners also provide their beneficiaries with free breast cancer screening as well as prevention and education services.
As a donor, you will reap valuable rewards, one of which is your entitlement to receive a top tax deduction in the next tax season. We'll send you the 100% tax-deductible sales receipt of your car a few days after its sale.
You'll also benefit from our free, fast, and professional towing service. We can provide you with this service anywhere in the United States since our donation program covers the entire country.
More importantly, you'll feel mighty proud when you realize how big of an impact your vehicle donation can make on the lives of breast cancer sufferers. Helping individuals overcome their struggles is truly a rewarding experience you'll never forget.
We take nearly all types of vehicles regardless of their age or condition. Even if you're giving us a vehicle that's no longer running, we'll gladly take it.
To learn more about our vehicle donation program, including our quick and easy donation process, head over to our FAQs page. If you have any concerns or questions, call us anytime through our toll-free hotline at 866-540-5069 or message us here.
Support a Life-Saving Cause Today!
There's no better way to retire an old and outdated vehicle than by repurposing it for a meaningful cause. Call Breast Cancer Car Donations at 866-540-5069 or fill out our secure online donation form now!