National Immunization Awareness Month: 3 Persistent Myths About Vaccines Debunked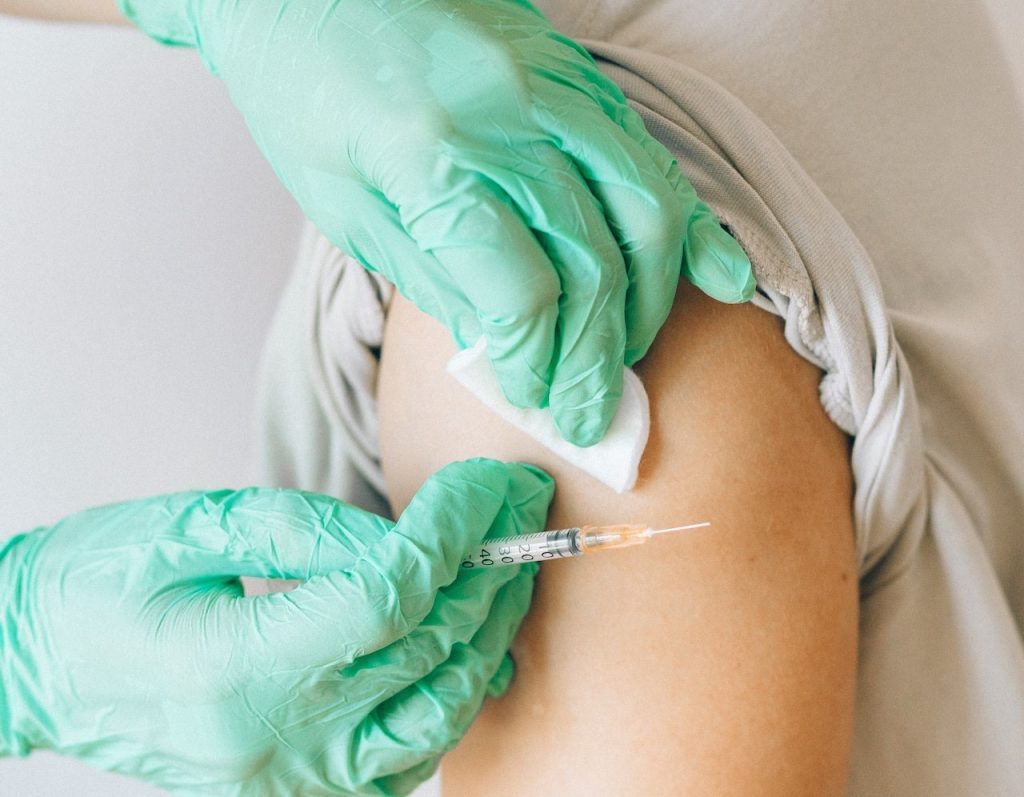 This August, Understand the Benefits of Immunization
In the first few months of the COVID-19 pandemic, millions of people around the world watched helplessly as the virus claimed thousands of lives and threatened millions. Wasting no time, scientists immediately got to work on developing vaccines that can help protect the general population from infection and prevent severe cases of the disease.
In the months and years that followed, immunization became one of the major thrusts of governments in protecting their citizens from the threat of COVID-19.
Even before the pandemic, vaccines have long been a part of health professionals' arsenal against preventable diseases. National Immunization Awareness Month, observed in August in the United States, is a reminder of the importance of vaccination for protecting us from harmful viruses and bacteria.
Vaccines have been credited for the eradication of smallpox, the near eradication of polio, and the prevention of diseases such as measles, pneumonia, and rotavirus that kill millions of children under the age of five every year. According to the World Health Organization, immunization prevents 3.5 million to 5 million deaths every year from diseases like diphtheria, tetanus, pertussis, influenza, and measles.
Debunking Myths Know About Vaccines
With many claims being made about the alleged "dangers" of vaccination, it is important to go back to the basics and review its benefits. In line with this. Breast Cancer Car Donations is here to debunk these three myths about vaccines:
1. Vaccines are linked to autism.
In the 1990s, a published study from British surgeon Andrew Wakefield linked measles, mumps, and rubella vaccines to the growing cases of autism in Britain at that time.
However, in the years that followed, experts discredited the findings, pointing to procedural errors and ethical violations that were made in the study. The researchers found no concrete evidence linking vaccines to autism. Further studies found that autism develops in the womb long before a baby is born.
2. Babies can't handle multiple immunizations.
In a YouTube video, Dr. Paul Offit of the Children's Hospital of Philadelphia discusses concerns about whether babies' immune systems can handle the challenge of vaccines. According to Offit, infants can theoretically produce one billion antibodies at a time, which makes them able to handle even 10,000 vaccines at once. He said that vaccines strengthen the immunity of children and protect them from diseases.
3. Vaccines contain toxins that are harmful to human health.
Some people claim that vaccines contain formaldehyde, mercury, and aluminum, which are harmful to human health at certain levels. However, vaccines undergo clinical trials before they are rigorously screened by the Food and Development Authority (FDA) and the Centers for Disease Control and Prevention (CDC) before approval.
You Can Help Save Lives of Breast Cancer Sufferers
Vaccines protect children and adults from certain illnesses. However, researchers still have to develop vaccines to prevent certain diseases, including breast cancer. Although research and trials have started for a breast cancer vaccine, preventing the disease is still in the realm of future possibilities.
In the meantime, all breast cancer patients can hope for is to get proper treatment and medical care. Sadly though, some are unable to get their cancer treated due to financial incapacity.
You can help these underprivileged breast cancer patients. All you have to do is donate any vehicle you no longer need to us at Breast Cancer Car Donations. We will use your donation to help save the lives of needy women in your community who have been diagnosed with breast cancer.
We'll sell your donated vehicle through an auction and turn over the proceeds to our breast cancer-focused nonprofit partners. These IRS-approved 501(c)(3) nonprofits use the funding that we give them to finance the comprehensive breast health services they provide to their beneficiaries.
Thus, thanks to your donation, uninsured and indigent residents of your community can undergo free breast cancer screening and diagnosis. Those diagnosed with the disease stand to gain easy access to top cancer centers as well as financial assistance to cover the costs of their treatments, doctor appointments, medications, and other essential health care services.
You'll also benefit from your charitable contribution. We'll promptly send you by mail the 100% tax-deductible sales receipt of your vehicle following its auction. This receipt will serve as your ticket for claiming the maximum tax deduction in the next tax season.
We'll likewise provide you with a free professional towing service anywhere in the United States. Just let us know the time, date, and place so we can coordinate with a local towing company to collect your vehicle.
The best reward you'll get for donating, however, is not a material thing. It's the priceless joy and satisfaction that you'll experience, knowing that your donation will be used to help save lives.
You can donate almost any type of vehicle that you can think of, including one that's no longer in good condition.
Interested to know more? The details about our quick and hassle-free donation process can be found on our FAQs page. You can also call us anytime through our toll-free hotline at 866-540-5069 or leave us a message here for your concerns or inquiries.
Be a Breast Cancer Fighter Today!

You can make a difference in the lives of breast cancer sufferers in your community with your vehicle donation. It is a simple decision that can boost their hopes of surviving the disease. Call Breast Cancer Car Donations at 866-540-5069 or fill out our secure online donation form now!