National Immunization Awareness Month: 3 Key Reasons to Get Vaccinated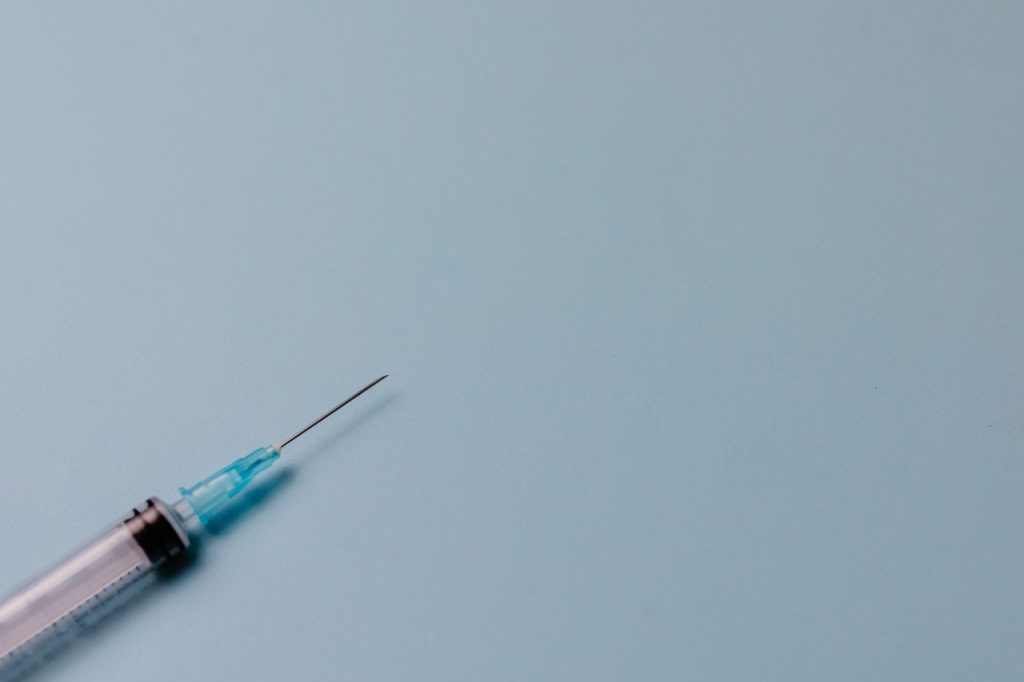 Save Lives, Including Your Own, This August
August is observed in the United States as National Immunization Awareness Month. It is an annual event that seeks to highlight the importance of vaccination for people of all ages as protection from life-threatening diseases.
Vaccination is a safe and effective tool to protect you and your family from life-threatening diseases. For children, it is important to get them immunized before they get exposed to dangerous pathogens. Vaccines undergo a series of tests so they can be safely administered to people of all ages.
According to the World Health Organization, vaccines reduce the risk of contracting diseases such as measles, meningitis, pneumonia, tetanus, and polio. While these diseases have become uncommon, the germs that cause them continue to circulate in some parts of the world. Vaccination can prevent these infectious diseases from crossing borders and affecting those who are not protected.
Why Get Vaccinated?
National Immunization Awareness Month is an opportune time to discuss the merits of vaccination and how it can protect the population, especially during this time of the COVID-19 pandemic.
As the world continues to reel from the impact of the pandemic, particularly with the discovery of new and more potent variants of COVID-19, our government has intensified its immunization drive to protect the general population from infection. The Centers for Disease Control and Prevention (CDC) has amped up its information campaign about COVID-19 vaccines and their effectiveness in lowering the risk of severe and critical infections that can lead to death. It continues to underscore that vaccines can save lives. Getting vaccinated can go a long way in protecting your health and that of the people around you, including your loved ones.
Here are the three key reasons why you should get vaccinated against COVID-19:
1. Protect yourself.
The main reason for getting a jab is to protect yourself from infection. Vaccines greatly minimize your risk of contracting the deadly respiratory disease.
2. Protect others.
When you get vaccinated, you protect the vulnerable members of your community, too. They include those who are too young to get vaccinated and those who are seriously ill or have certain allergies. They depend on you to get vaccinated to be safe from COVID-19.
3. Save money.
In the long run, vaccination is a preventive tool that will save you a ton of money from costly doctor's visits and hospitalization.
You Can Provide the Miracle that Destitute Breast Cancer Patients Needs
It's easy and won't cost you even a penny to get immunized against COVID-19, which the government offers for free for all U.S. citizens. However, getting treated for certain serious illnesses such as breast cancer is another story altogether. It's because breast cancer treatment is costly and not offered for free. Patients who are uninsured and lack the financial capacity to pay for the cost of their treatment are left with no other choice but to hope for a miracle or for some generous donors to bail them out.
You can provide them the miracle they need. All you have to do is donate any vehicle you no longer use or need to us here at Breast Cancer Car Donations.
We'll sell your vehicle at a top auction house in your area to generate funding for our nonprofit partners. These IRS-certified 501(c)(3) nonprofits are committed to saving the lives of breast cancer patients, particularly those who don't have the money to pay for their treatment.
The proceeds from the sale of your donated vehicle will go directly to these nonprofits to support their life-saving programs. Thanks to your donation, our charity partners will be able to serve more of their beneficiaries, providing them with financial assistance and easy access to medical facilities where they can undergo all types of treatment, including surgery, chemotherapy, and radiation treatment.
These nonprofits also provide breast cancer survivors with free follow-up care, including laboratory work, annual mammograms, and physician visits after remission. Other beneficiaries get to receive free breast cancer screening and prevention and education services.
You'll also get valuable rewards for your charitable contribution, including getting entitled to receive the maximum tax deduction. Expect to receive by mail the 100% tax-deductible sales receipt of your vehicle a few weeks after its sale. Using this receipt, you can then claim your tax write-off in the next tax season.
You also need not worry about how to dispose of your unwanted vehicle since we will provide you with our pickup and towing service wherever you're located in the country at no cost to you. We will coordinate with a professional towing company in your area to haul your vehicle away at a date, time, and place most convenient for you.
The best reward you'll get, however, is the experience of feeling the joy and satisfaction of giving away something that will help save lives.
You can donate not just a car but also almost any other type of vehicle. Regardless of your vehicle's physical state or working condition, we'll gladly take it off your hands for free.
For more information, feel free to check out our FAQs page. If you have questions, call us at 866-540-5069 or leave us a message here.
Help Save Lives Today!

With an old car that you can donate, you can save the lives of needy breast cancer patients in your community. Hand it over to us at Breast Cancer Car Donations today! Call us at 866-540-5069 or fill out our secure donation form here now!