National Grilling Month: 5 Tips for Hosting the Perfect Summer Barbecue Party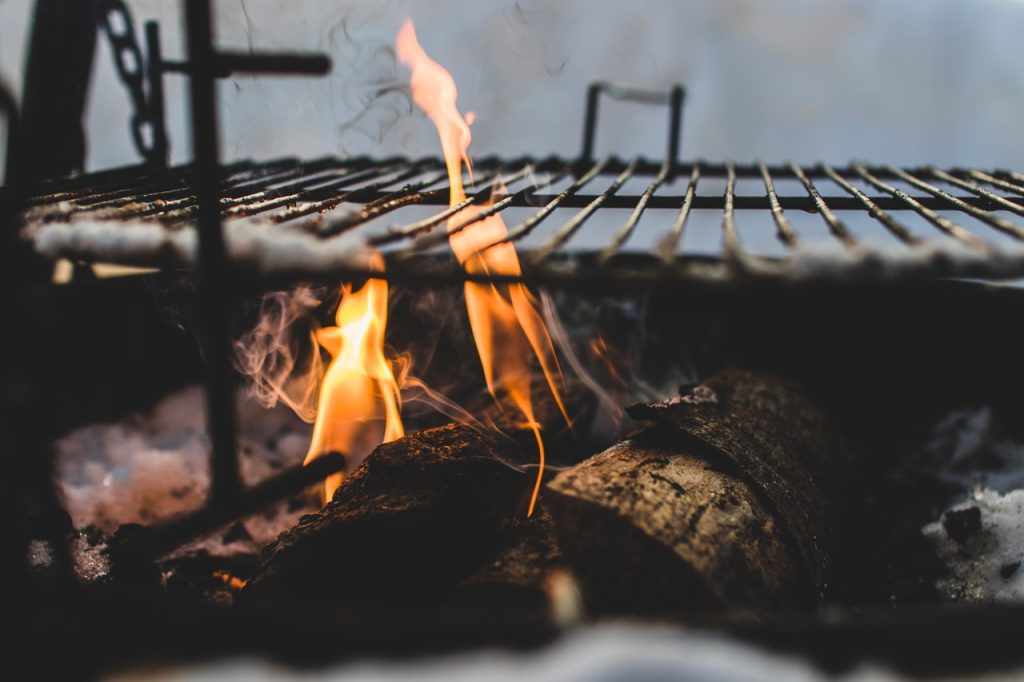 Become the Next Cookout Hero This July!
There's nothing like the grilling season. As the weather gets warmer, you probably are tempted to showcase your tasty grilling recipes to delight your family and friends. It doesn't matter if you're looking to smoke a turkey for your family or you're cooking burgers just for two. With the celebration of National Grilling Month this July, you may want to get yourself the right grill so that you can be the next cookout hero.
Take a Look at the Top Types of Grills
Perhaps you're pondering several outdoor grill possibilities for the summer. If you're in the market for a brand-new grill, Breast Cancer Car Donations has cooked up a few recommendations.
1. Charcoal Grills
Charcoal grills are ideal for those who aren't willing to spend a fortune on a grill and are cooking for a small group of people. They're a favorite among grilling purists who love cooking the most flavorful meals and don't mind waiting for the coals to take their time in grilling the meats you've placed on top.
Although these grills are portable and easy to use, they don't come with temperature control knobs. For this reason, it requires the extra effort of arranging the coals to create direct and indirect heat cooking zones. Also, there's more to clean up because things can get messy when you're burning briquettes.
2. Gas Grills
When it comes to convenience and speed, gas grills come next to none. With just a push of a button, they ignite, heat up, and cook your burger patties quickly. Unlike charcoal grills, gas grills come with user-friendly knobs that allow you to control the heat setting. Since most gas grills feature multiple burners, you can use one cooking zone for warming up the sauce and another for searing steaks.
However, gas grills don't get as hot as charcoal and they require a propane tank, which is good for limited hours of grilling time before needing a replacement. Besides being more expensive than other options, they also impart less smoky flavors.
3. Pellet Grills
If you're someone who's looking for a hands-off smoker that adds a rich smoky flavor to your favorite recipes, you'd want a pellet grill. While these grills use hardwood pellets as their source of heat, they offer a combination of the best of both gas and charcoal grills. Since they're electronically powered, they eliminate the need for propane. They also come with set-and-forget controls that offer variable temperature settings.
However, you can't use them without a standard electrical outlet. Additionally, they're harder to find than other grill types and can be more expensive.
An Excellent Way to Support a Noble Cause
You can be the hero at your next cookout by choosing the right grill. However, if you want to be another kind of hero, one who makes the greatest impact on people's lives, consider donating any type of vehicle to us at Breast Cancer Car Donations. We'll turn that vehicle into a powerful tool that can help breast cancer patients survive the disease.
Our team will auction off your donated auto and use the proceeds to support the life-saving programs and services of our IRS-approved 501(c)3 charity partners. These nonprofits provide uninsured and indigent breast cancer patients with easy access to medical facilities where they can get free breast cancer screening and diagnosis. They are also given financial assistance to help cover the costs of their full treatment, doctor consultations, hospital fees, medications, follow-up care, and other essential health care services.
Donating to us is quick, simple, and hassle-free. The only thing you need to do is to inform us of your decision to donate a vehicle to us. Our team will handle everything for you from that point onward, including all the paperwork and the free pickup and towing of your vehicle anywhere in the United States.
Within days following the sale of your vehicle, we'll send you your 100% tax-deductible sales receipt by mail. With this receipt, you can claim the maximum tax deduction in the next tax season.
Aside from the valuable material rewards that you'll get from your donation, you'll also be privileged to enjoy a most satisfying donating experience, knowing that your gift will help save lives.
We accept almost all types of vehicles, including those that are no longer in good condition. Head over to this page to learn what else you can donate aside from cars.
For more information, including our quick and easy donation process, head over to our FAQs page. If you have any questions about our donation program, feel free to contact us anytime through our toll-free hotline at 866-540-5069. You may also write to us here.
Become a Bringer of Hope Today!

Your simple act of charity will bring hope to the needy breast cancer sufferers in your community. If you're ready to kick-start your donation process, call Breast Cancer Car Donations at 866-540-5069 or fill out our secure online donation form now!