National Golf Month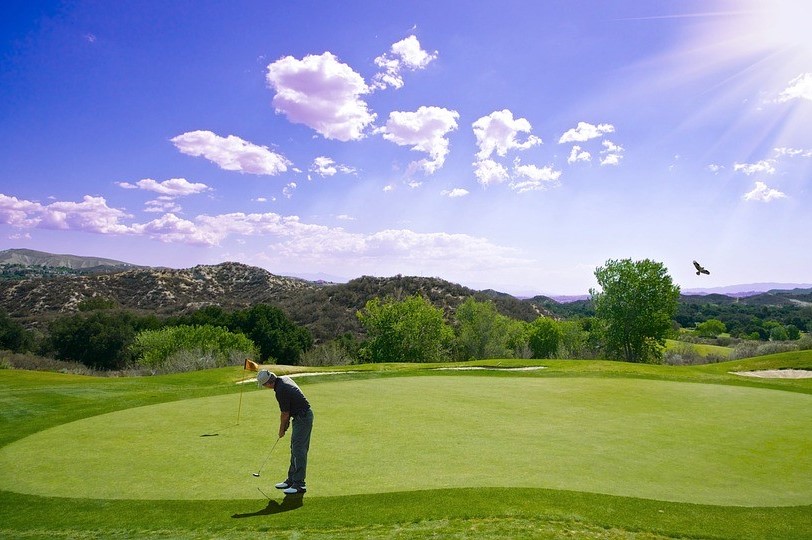 National Golf Month (August): Get Out and Play!
Are you ready to spend countless hours on the rolling green hills of your favorite golf course on National Golf Month (August)? Contrary to what most people think, this sport isn't just all about following a tiny white speck across a vast expanse of lush green grass. It's a game of confidence, wits, and a whole lot of patience.
How the National Golf Month Came to Be
Let's talk about the history of the sport. The modern game of golf that we know today has its origins on "paganica," a game played by the ancient Romans involving a bent stick that the participants use to hit a tiny stuffed leather ball. When these folks conquered the major parts of the continent, paganica spread like wildfire across this part of the world as well.
Other historians contest this claim, saying that the sport originated from the Ming Dynasty back in 1398. They attribute this to a scroll entitled, "The Autumn Banquet," which shows a Chinese Imperial Court member swinging what looks like a golf club at a small ball in an attempt to sink it into a hole. Whatever the case may be, avid modern-day golf fans and players thank these people for inventing this sport.
The National Golf Month was created to encourage every individual, young and old, to get out and play some golf. It doesn't matter if they think they won't find it exciting. The point is, we want them to discover for themselves the fun and the benefits that golf can offer them.
The 3 Top Benefits of Playing Golf
Obviously, this involves going out into the greens to get golfing. If you haven't tried playing this game yet, you're in for a treat! Here are the three top benefits that playing golf can give you:
You'll burn a lot of calories!
If you're a newbie, prepare yourself for an average of 5 to 7-kilometer walk – during a single game. This burns approximately 1,000 calories without breaking a sweat.
It reduces stress levels!
Compared to the players of other sports, golfers are more relaxed and more resilient to the stresses of life in general—thanks to hours upon hours of having relaxing conversations with other golfers while basking in the beautiful green scenery and the warm heat of the sun.
The outdoors will do you good!
If you're like most of us who spend most of our time inside the stuffy office, chances are, you hardly ever spend time outdoors. We all know how wonderful it is to breathe in fresh air. Imagine doing that for an average of four hours while you're playing one game of golf!
Those are just a few of the benefits that you could definitely enjoy if you'll give yourself the chance to try out the sport. We didn't even mention the fact that you could run into some famous people who are into golf like Snoop Dogg, Justine Timberlake, Alice Cooper, and Bill Murray – if you go ahead and give it a try!
On a more serious note, if you feel like donating an unwanted car or any other vehicle in time for the National Golf Month, please feel free to do so through Breast Cancer Car Donations. Thousands of breast cancer patients across the country will thank you for your generous contribution.
To know more about Breast Cancer Car Donations and our donations process, visit our FAQ's page or contact us online. You can make your car donation by filling out our online donation form or calling us at our toll-free 24/7 hotline 866-540-5069. We accept car donations anywhere in the United States since we have car donation programs in all 50 states.
Meanwhile, what are you waiting for? Join us and get golfing!