National Garden Month: Gardening Tips for Beginners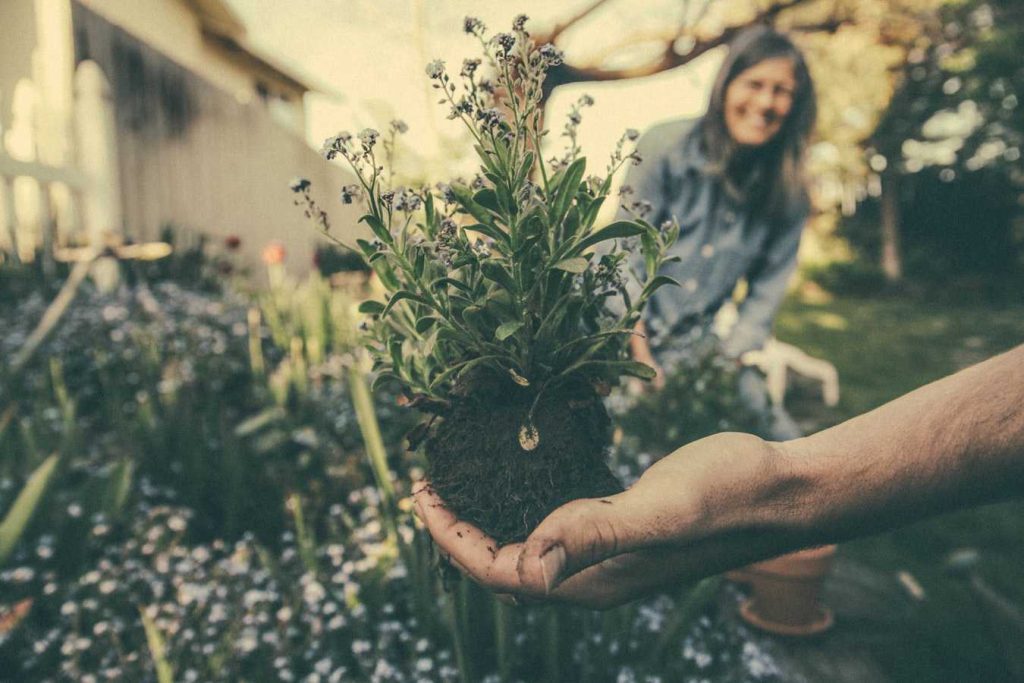 National Garden Month: 6 Gardening Tips for Beginners
Now that spring's upon us, it's time to grab your favorite pair of gardening gloves and decorate your backyard with colorful flowers! April is National Garden Month!
Since April kicks off the spring season, it makes perfect sense that it has been designated as the month to show our appreciation for gardening.
The month-long event was started by the National Gardening Association to encourage everyone to cultivate plants and grow a garden in their own yard. Don't worry, you don't really need a green thumb to do that!
Quick Gardening Tips If You're Just Starting Out
If this will be your first time to do some planting, we'd love nothing more than to guide you in your journey. Who knows, gardening might just become your passion. Whether you're planning to plant some veggies, flowers, or some unique herbs, these tips will definitely come in handy:
One thing to keep in mind is that not everything can grow anywhere. Some plants may not last long in a cool region, while others only need to stay under the sun to thrive and look their healthiest. It's a good idea to consult with a professional gardener, or perhaps somebody you know who's been growing plants for many years already.
Check with your local garden store if your soil is ideal for a certain tree or flower. If your soil's texture is clay-like and really hard, you'll most likely have a difficult time during the rainy season, as your plants will have wet roots. Sandy soils may work just fine with rain. The dry season will require more water for your plants.
Pick an appropriate fertilizer.
Another good rule of thumb is to always read the labels on the fertilizer bags first before buying one. Remember, not all fertilizer contains the same chemicals. Some might benefit particular plants, while some might be hazardous.
There are numerous reasons why gardeners prefer to use raised beds. They provide better drainage, allow you to control the quality of the soil, and help prevent weeding.
Since you're still fresh on the gardening scene, there's no reason for you to start with extravagant or complicated plants. Sunflowers are usually recommended for beginners, as these plants are known to grow quickly.
Be sure that when you water your seeds, the water will penetrate the soil. Also, experts suggest watering your plants early in the morning, preferably before it gets warm. That way, you can really soak your plants and prevent them from getting fungus.
Leave an Impact in the Breast Cancer Community
If you own an old beater that you no longer find useful, there's no better way to dispose of it than to donate it for a meaningful cause. By handing it over to us at Breast Cancer Car Donations, you'll play a role in improving the health condition of breast cancer-stricken women in your area and even save their lives.
We'll sell your donated vehicle in one of the top auction houses in your local area. Once it is sold, we'll distribute the generated funds to our charity partners. These IRS-certified 501(c)3 nonprofit organizations are focused on assisting underprivileged and uninsured breast cancer patients across the United States.
Your automobile will serve as a source of funding for their life-enhancing programs, allowing their beneficiaries to gain access to free screening, treatment, and many other vital breast health services.
Unlike other vehicle donation programs, we offer a donation process that's remarkably fast and painless. We'll handle all your paperwork and haul your vehicle away for free. We'd even give you the option to pick the time, date, and location for your vehicle's pickup.
Your gift will also entitle you to receive a handsome tax deduction, courtesy of the 100-percent tax-deductible sales receipt that we will mail to you within 30 days following the sale of your auto donation.
For more information about the types of vehicles that you can donate and other details of our nationwide vehicle donation program, you may check out our FAQs page. If you have any questions or concerns, please call us at our toll-free hotline 866-540-5069 or send us a message online. We'd be more than happy to assist you.
Donate to Save Lives Now!

Ready to do something extraordinary this April? It's time to give your ancient clunker a new and noble purpose — that of saving lives! Donate it to us today at 866-540-5069 or fill out our online donation form now!