National Fresh Fruit and Vegetables Month: 3 Helpful Tips for Buying Fresh Produce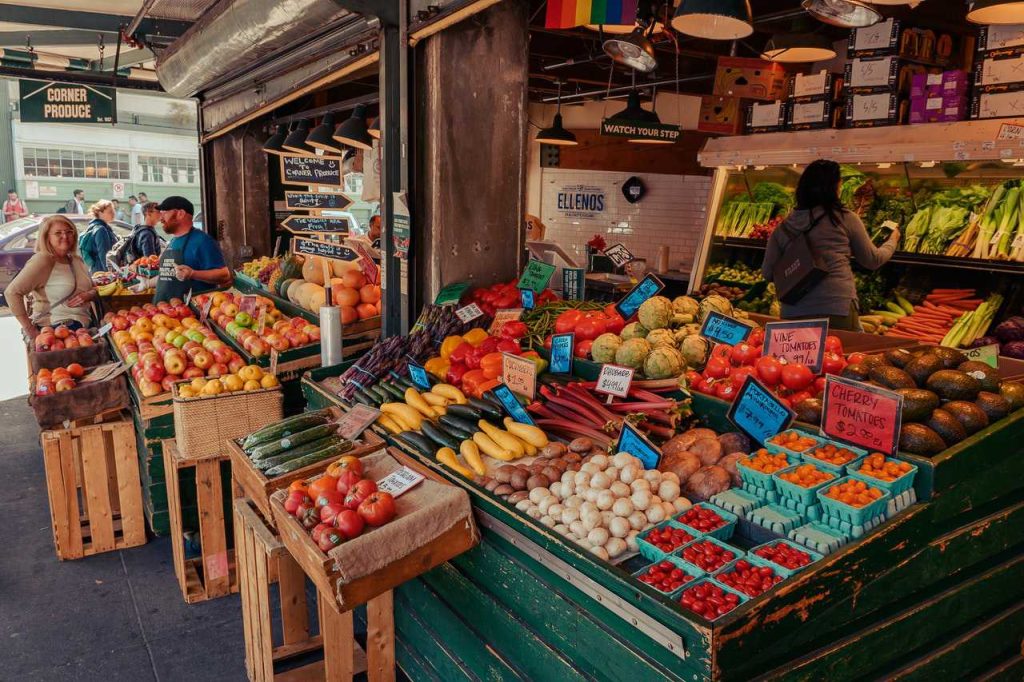 Shop Smarter This June!
You know that it's Fresh Fruit and Vegetable Month when the growing season is in full swing. With the start of June, everyone is encouraged to increase their daily consumption of fresh produce.
Whether you're stocking up on spinach, squash, or strawberries, you'll want to make sure that you're buying fresh produce. Besides helping you steer clear of food safety hazards, shopping smarter will also make your selection more nutritious and your purchases last longer.
3 Must-Have Tips for Purchasing Fresh Fruits and Vegetables
If you want to join the fruit- and veggie-rocking ranks in June, you'll need to learn how to buy fresh produce like a pro. From grocery shelf to your kitchen counter, Breast Cancer Car Donations has compiled these 3 tips for purchasing fresh fruits and vegetables.
1. Avoid grabbing what's in front.
"First in, first out." This principle is what produce vendors and the supermarket staff live by when it comes to the placement of their products. In other words, the ones that are placed in front of the produce section aren't always the freshest. They usually put the new ones at the back of the rack so that the older ones can get sold quickly. If you want to grab the freshest fruits and greens, don't grab what's in front.
2. Don't buy way too far ahead.
What is fresh now will not be fresh later. Most fruits and veggies such as grapes, bananas, tomatoes, and cabbage tend to spoil quickly. For this reason, you'll want to purchase only what you can consume at the time.
Since it typically takes three to five days before the freshness of the produce fades, it's best to finish your stash first before you buy another fresh batch. When choosing a new haul, make sure that the vegetables you pick are crispy-looking and vibrant. For the fruits, check the color, scent, and look for the shine. To know if they are ripe, produce like mangoes should be soft, while apples should be firm.
3. Shop on weekdays.
The arrival time of fresh farm produce is usually the same, and markets often restock their goods at the beginning of the week. Shopping on Sundays and Saturdays might likely give you access to the leftover fruits and veggies.
Also, the foot traffic during weekends is heavier compared to weekdays. Sellers usually provide discounts on Wednesdays, so it might be a good time to buy your fruits and vegetables in the middle of the week.
You Can Help Bring Down Breast Cancer Numbers in Your Area
Good nutrition plays a critical role in keeping breast cancer at bay. Since fresh fruits and vegetables provide a lot of nutrients that the human body needs, you and your family need to consume more of these if you don't want the Big C to visit your home.
If you care for the needy breast cancer patients in your community, you can provide them life-saving assistance by simply donating a vehicle you no longer need to us at Breast Cancer Car Donations.
We'll sell your vehicle through an auction and use the proceeds to support the critical programs and services of our breast cancer-focused nonprofit partners. These IRS-approved 501(c)(3) nonprofits provide uninsured and underprivileged individuals with easy access to comprehensive breast health services, including various types of cancer treatment, follow-up care, cancer screening, and cancerprevention and education services.
Aside from potentially saving lives, your charitable contribution will allow you to receive outstanding benefits, including your entitlement to claim the maximum tax deduction in the next tax season. We'll also provide you with our free pickup and towing service wherever you are in the United States.
Best of all, you'll get to experience the priceless satisfaction of doing a life-saving charitable act.
You can donate not just a car but just about any other type of vehicle regardless of its age or condition.
For more information, feel free to check out our FAQs page. If you have questions or concerns, call us at 866-540-5069 or leave us a message here.
Turn Your Old Car into a Gift of Hope

Give the priceless gift of hope in the form of your old car to the struggling breast cancer sufferers in your area. Call Breast Cancer Car Donations at 866-540-5069 or fill out our online donation form now!