National Cancer Prevention Month: 6 Ways To Assure Yourself of a Cancer-Free Life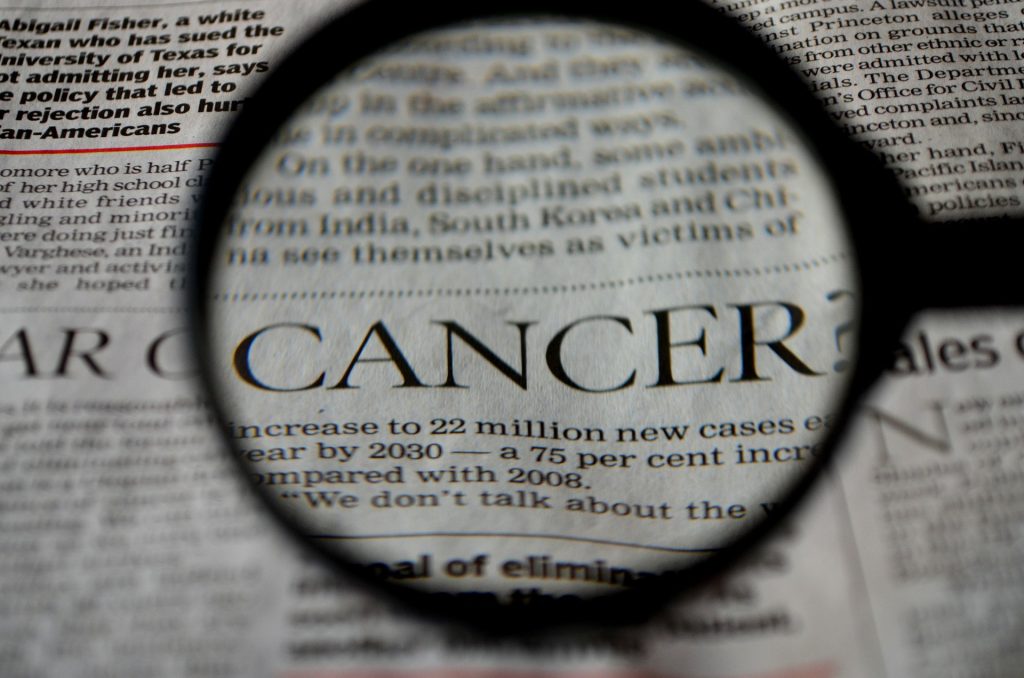 The National Cancer Prevention Month
In the United States, cancer remains as the second leading cause of death next to heart disease. In 2017, the American Cancer Society estimated that 1,688,780 people would be diagnosed with cancer. While we can all agree that the statistics sound upsetting, we're fortunate enough to be living in the age of modern technology when cancer treatment is much more advanced. This has led to a decline in cancer mortality rates.
Even more fortunate is the fact that cancer is now highly avoidable after experts found out that our lifestyle plays a major role in the development of the disease. Genes only contribute 5% to 10% of cancer cases, while the remaining 90% to 95% are due to lifestyle and environmental factors. Research has even revealed that more than 40% of cancers in the country can be attributed to activities that are preventable such as smoking, extreme exposure to sunlight, lack of exercise, and obesity.
The finding that cancer is a preventable disease has led authorities to declare February of each year as National Cancer Prevention Month. The month-long observance is meant to educate everyone about the various ways cancer can be avoided. Whether we're talking about breast, prostate, lung or colon cancer, the steps to reduce the risks of such diseases are all the same.
Beat the Odds of Getting Cancer
While most of us are already aware of the basic ways to prevent cancer such as wearing sunscreen and avoiding smoking, not many know that there are several other easy ways to assure ourselves of a cancer-free life. Below you'll see our list of 6 tips to minimize your chances of contracting cancer and maintain a healthy lifestyle, so be sure to take note of them:
1. Exercise regularly
Aside from getting you in shape, exercising provides a number of health benefits for everyone. Daily physical activities are found to reduce the risks of heart disease, obesity, chronic pain, and cancer. You don't actually need to sign up for a gym membership—a half-hour jog every day is good enough.
2. Trim a few pounds
Since obesity can lead to cancer, maintaining a normal weight is highly advisable to prevent the disease. If you happen to be overweight, it's time to lose those extra pounds by hitting the gym and saying goodbye to fast food.
3. Stop drinking and smoking
Whether you occasionally or regularly do any of these habits, it's time you finally stop if you don't want to be a cancer patient in the future. We understand that it may take a while to completely stop, but a little patience will save your life. Make sure that you have a strong support group with you in case you feel like relapsing.

4. Maintain a balanced diet
A balanced diet is vital in just about anything that has to do with our health. Load your meals with fruits, vegetables, and whole grains, and be sure to pick foods that are low in carbs, fats, and sugar.
5. Have your daily dose of Vitamin D
Vitamin D has been found to reduce the risk of cancer. Consult with your physician to find out if your body is low in the vitamin. You may be prescribed with certain supplements in case you're deficient.
6. Get your regular appointments and screenings
Probably the best way to avoid cancer is by scheduling preventative screenings. By having the cancer detected early on, treating it would be much easier and more effective.

Breast Cancer Patients are in Need of Your Support
Have you always wanted to take part in the fight against breast cancer? Has it been one of your goals to help save the lives of needy breast cancer patients? You can easily pursue those aspirations by simply donating your unwanted vehicles to us!
Breast Cancer Car Donations serves as the online vehicle donation platform for two of the nation's leading breast cancer-focused nonprofit organizations, the American Breast Cancer Foundation (ABCF) and Women Involved in Nurturing, Giving, Sharing, Inc. (WINGS). We sell at auction all donated vehicles we receive and use the proceeds to support the programs and services of these two charities.
Thus, by donating to us your old car or motorcycle or whatever type of vehicle, you enable these IRS-certified 501(c)3 nonprofit organizations to conduct various life-saving activities including free breast cancer screening for individuals to enable early detection of the life-threatening disease and breast cancer prevention and education campaign. These charities also provide financial assistance combined with access to medical facilities for uninsured and underserved breast cancer patients so they can undergo full treatment, thus increasing their chances of surviving the disease
While your vehicle donation will greatly benefit breast cancer patients and their families, you will also reap rewards for your charitable contribution, including a top tax deduction after your donated vehicle is sold at auction.
Our donation process is quick and simple. You can count on us to quickly and conveniently tow your car away and handle all your paperwork, and of course, you won't be paying a single dollar!
Find out more about our vehicle donation program by visiting our FAQs page. For inquiries, you may call us at our toll-free hotline 866-540-5069 or send us a message online.
You can make your donation by filling out our secure online donation form or calling us directly. We accept almost all types of vehicles regardless of their age and condition. We also accept vehicle donations anywhere in the United States since we have car donation programs in all 50 states.
Help Us Fight Breast Cancer
Are you ready to help us fight breast cancer on National Cancer Prevention Month? Call us at 866-540-5069 and give breast cancer patients a fighting chance to beat back this deadly disease with your car donation!