National Call a Friend Day: 3 Reasons Why a Phone Call Matters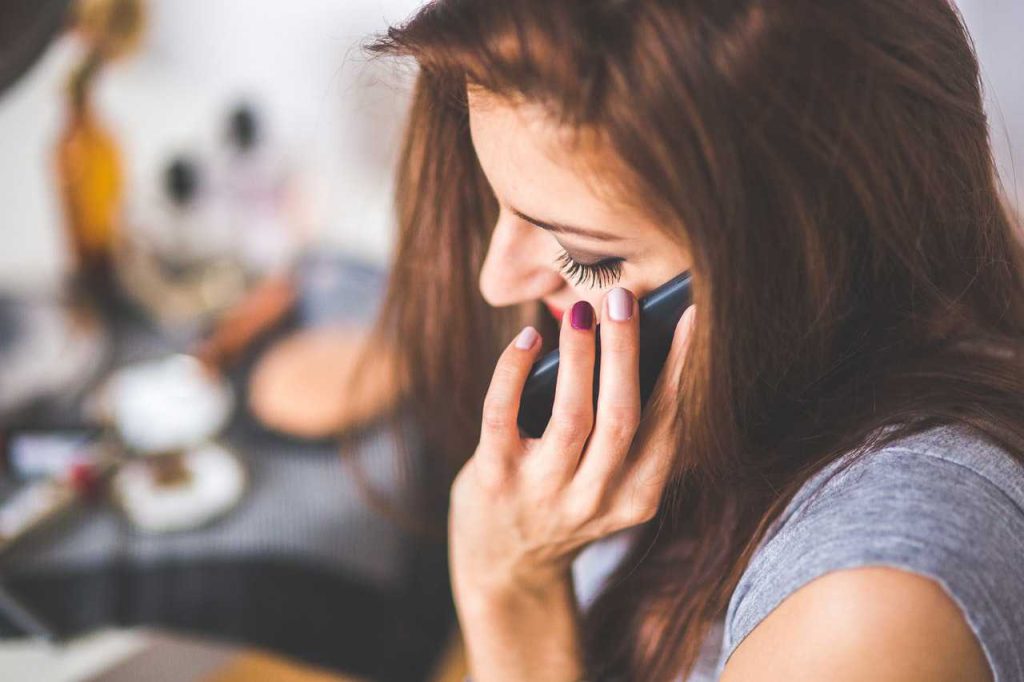 Reconnect with Your Best Friend on December 28th
As your life gets hectic in the daily swirl of work, other activities, and family life, you'd probably consider yourself lucky if you could see your best pal once every couple of months. With the pandemic still going on and social distancing being encouraged, it's even a bigger challenge to spend time with a friend who has stood by you through life's challenges and triumphs.
To stay in touch, perhaps you're thinking that the best thing you can do for now is to text your bestie or send them a Facebook message. Although texting or sending them an online message is OK, nothing compares to reaching out to a good friend with a phone call and connecting with them voice to voice. When was the last time you had an uninterrupted phone conversation with your best pal?
National Call a Friend Day takes place on December 28th. Grab this opportunity to pick up the phone and reconnect with a friend.
Why Does a Phone Call Matter?
Have you drifted away from your best friend? You might want to change this by re-establishing your connection with them. Here are the best reasons why you should go beyond sending text or online messages and instead, make that phone call to your best friend.
1. You get to hear their voice.
Don't you miss having that fast, back-and-forth conversation with a friend who matters to you? There's nothing more comforting than hearing their familiar voice. Instead of getting a smile or laugh emoji, you'll find out that hearing your friend laugh can do wonders for your soul.
2. You can focus on the connection.
Unlike texting where you can easily get distracted by things around you, phoning a friend will get you to focus on the connection. A full-on, uninterrupted phone conversation allows you to sink into the moment as you catch up with each other's lives or relive the good old high school or college days.
3. You'll get an energy boost.
Although we live in a world where everybody seems to be texting all the time, nothing compares to real-time connection. Some people might argue that texting is enough. However, a 10-minute chat or an hour-long conversation over the phone with someone you care about can truly boost your energy.
A Special Way of Touching People's Lives
Aside from calling up your best friend on National Call a Friend Day this December 28th, you can do another endearing act that will allow you to touch the lives of people in a way you could never have imagined. We're talking about donating an unwanted vehicle to us at Breast Cancer Car Donations. When you do that, you'll be helping save the lives of needy breast cancer patients in your community.
Once we get hold of your donation, we will sell it via auction. We'll then use the generated funds to support the life-saving programs and services of our breast cancer-focused nonprofit partners.
Thanks to your gift, these IRS-determined 501(c)3 nonprofit organizations will have more resources to use in delivering comprehensive breast health services to their beneficiaries. In particular, uninsured and destitute breast cancer patients will be given opportunities to get full cancer treatment and follow-up care for free. Other beneficiaries can get free cancer screening, and cancer prevention and education services.
Making a car donation to us is the simplest and most convenient way to dispose of an unwanted vehicle. You can make your donation in the comfort of your home with just a short phone call to us.
In exchange for your contribution, we'll mail to you your 100% tax-deductible sales receipt a couple of weeks after your car gets sold. With this receipt, you can claim your top tax deduction in the next tax season.
We'll also haul off your unwanted vehicle for free at a date, time, and place of your convenience. You can avail yourself of this service wherever you reside in the country since Breast Cancer Car Donations operates in all 50 states.
However, the best reward you'll get is not a material thing. It's the joy and satisfaction you'll experience, knowing that your donation will be used to help save lives.
We accept nearly all types of vehicles, whether they're in good condition or not.
If you have any questions or concerns, feel free to contact us at our toll-free hotline 866-540-5069. You may also leave us a message here. Feel free to visit our FAQs page to learn more about our donation program.
Help Them Win Their Battle for Survival

On National Call a Friend Day this December 28th, imagine receiving a call for help from a breast cancer patient needing treatment whose cost they can't afford. Give them a gift that will help them wage a successful battle against the Big C — your unneeded car. Call Breast Cancer Car Donations at 866-540-5069 or fill out our online donation form now!