National Blood Donor Month: 3 Compelling Reasons Why It's Good to Donate Blood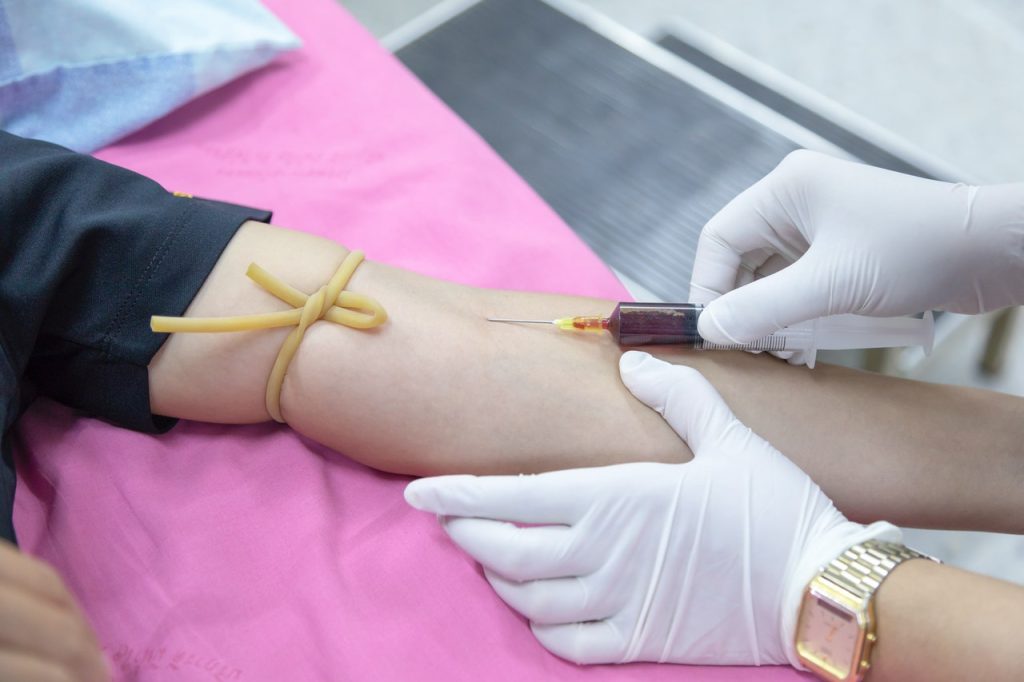 Help Save Lives This January
With the beginning of the year comes a new opportunity to help save lives. That's why January is recognized as National Blood Donor Month to highlight the fact that blood donations are vital to saving the lives of people badly in need of blood transfusion.
At this time of the year, the American Red Cross and America's Blood Centers conduct campaigns to encourage everyone to donate their blood in response to increased demand for blood and platelet supplies due to inclement weather and seasonal illnesses during winter. Health authorities encourage first-time and regular donors to donate blood to save the lives of cancer patients, organ recipients, as well as accident victims who need blood.
If you're still unsure whether donating your blood is the right thing to do, these 3 reasons might just compel you to go to the nearest blood donation center to donate your blood:
1. Blood donation reduces the risks of developing cancer and heart diseases.
When you donate blood, the iron in your body is maintained at healthy levels. A reduction of a person's iron level is linked with lower cancer risk. Blood donation also lessens the possibility of iron constriction of blood vessels that may cause heart attacks, according to studies.
2. Blood donation helps reveal potential health problems.
Before your blood is drawn, you will undergo a brief physical assessment to ensure that you are healthy enough to donate. This can alert you to possible health problems that you didn't know you have.
3. Donating blood can help improve your mental state.
The thought of helping others and even saving a life through your blood donation can do wonders to your mental health. Some say it causes the same feeling as volunteering your services to a charity. Plus, you also get to meet people who, just like you, are also motivated to help people in need.
You Can Also Help Save Lives This Way
Donating blood is indeed an exemplary way of helping save lives. You can donate something else to achieve the same purpose — your old and unwanted car. When you turn over such a vehicle to us at Breast Cancer Car Donations, we'll use it to save the lives of needy breast cancer patients in your locality.
We'll sell your donated vehicle through an auction, with the proceeds going straight to our nonprofit partners. These IRS-approved 501(c)(3) nonprofits will use the money to deliver a range of breast health services, including providing uninsured and destitute breast cancer patients with easy access to top medical facilities and financial assistance to cover the cost of their treatments, physician visits, medications, and follow-up care. Other beneficiaries get to receive free breast cancer screening and prevention and education services.
As a donor, you'll get to receive fabulous benefits, including getting entitled to receive the maximum tax deduction in the next tax season. We'll also have your clunker picked up and towed at no cost to you, at a date and time convenient to you, and wherever you had that vehicle parked or stored anywhere in the United States.
However, the best reward you'll get is not a material thing. It's the joy and satisfaction you'll experience, knowing that your donation will be used to help save lives.
We accept nearly all types of vehicles. Moreover, you don't have to worry about donating a poorly running car — we'll be more than happy to accept it!
If you're interested to know more about our donation program or how our donation process works, head over to our FAQs page. If you have any questions for us, you may call us anytime at our toll-free hotline 866-540-5069 or leave us a message here.
Get Started with Your Vehicle Donation Today!

This National Blood Donor Month of January, aside from answering the call for blood donation, take a step further by donating to us your unneeded vehicle. Such a donation can help provide a lifeline to struggling breast cancer patients in your area. Call Breast Cancer Car Donations at 866-540-5069 or fill out our online donation form now!