National Beach Day: 5 Ultimate Hacks to Pull Off the Perfect Beach Outing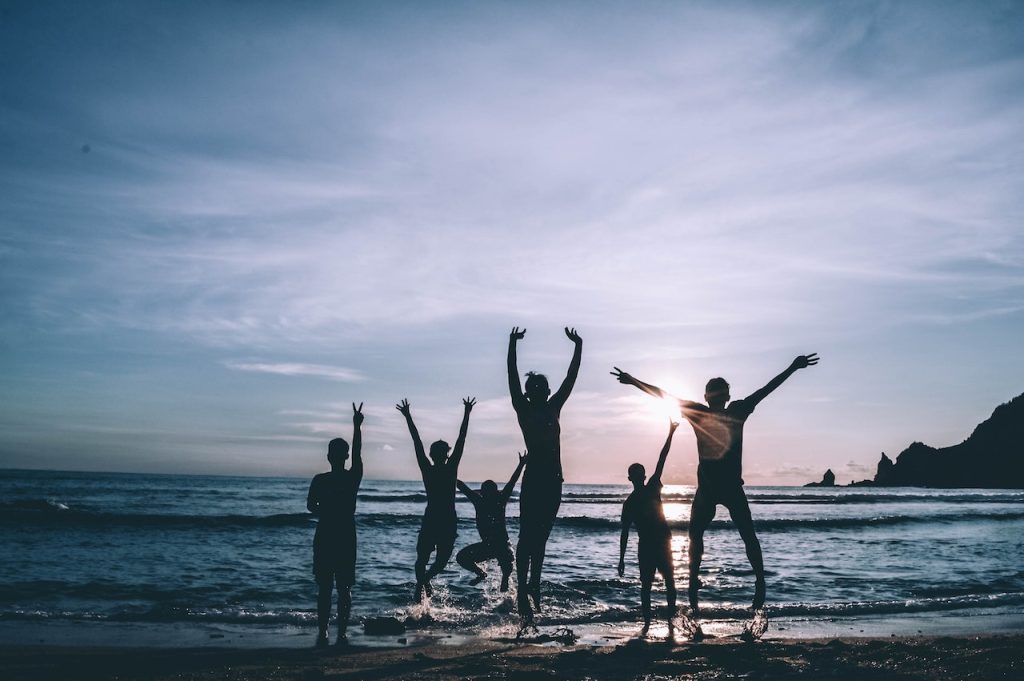 Enjoy Your Last Hurrah This Summer!
For many people, a trip to the beach is always a fun adventure. And with hordes of beach enthusiasts headed for some sun and sand on National Beach Day this August 30th, you need to be fully prepared to enjoy this day.
National Beach Day provides the last hurrah for enjoying summer with your family before the start of the autumn season and the opening of the new school year in September. That's why you have to make it count.
The beach may be an ideal location for fun and frolic. However, for you to enjoy what the beach has to offer, you need to make sure your trip is hassle-free — and this requires some preparations. Remember that you have to deal with sand, sunburns, and huge crowds. If you're not careful, your high hopes might sink with the seawater.
To help you out, Breast Cancer Car Donations shares sure-fire tips on how to overcome common beach challenges. Here they are:
1. Protect your blanket from the sand.
Don't want to get sand all over your beach blanket? A common and simple hack is to bring a fitted sheet and weigh it down with your belongings on each corner to form a perfect cloth box where you can lay down your blankets.
2. Shell out cash for a beach umbrella.
Don't be a cheapskate — rent a beach umbrella or canopy to shade you and your family from the scorching sun. This will enable you to comfortably relax without fear of getting sunburned.
3. Use a mesh bag.
Instead of using an oversized bag to carry your supplies, opt for a mesh bag to carry your belongings to keep yourself from bringing home a ton of sand in your carrier. The holes in the mesh will allow the sand to sift through as soon as it gets in.
4. Freeze your drinks.
You don't need to lug around the extra weight of ice in a cooler if you freeze your drinks beforehand. With the time it takes for you to prepare and drive to the beach, your drinks will be perfectly chilled when you're ready to eat.
5. Go the opposite way.
While many beachgoers scramble for beach spots near the water, head the opposite way to maintain a safe space from the crowds. This will enable you to have enough room to move around and enjoy your beach time in relative privacy.
Bring Hope to Needy Breast Cancer Patients
While having fun with your family at the beach on National Beach Day, spare a thought for the suffering breast cancer patients in your community who can only dream of having a fantastic beach outing with their families.
You can extend them a helping hand by simply donating any vehicle you can spare to us at Breast Cancer Car Donations. We'll use your donation to help save the lives of destitute breast cancer patients in your area.
Our team will auction off your donated auto and turn over the proceeds to our breast cancer-focused nonprofit partners. These IRS-approved 501(c)(3) nonprofit organizations use the funding we give them to provide deserving patients with easy access to top cancer centers as well as financial assistance to cover the costs of their treatments, doctor appointments, medications, and other essential health care services. Other beneficiaries get to receive free breast cancer screening and diagnosis as well as prevention and education services.
You'll also greatly benefit from your donation since this will entitle you to receive the maximum tax deduction in the next tax season. Expect the 100% tax-deductible sales receipt of your vehicle in your mailbox soon after its sale.
We will also haul your vehicle away for free wherever you had it parked or stored anywhere in the country.
However, the best reward you'll get is not a material thing. It's the joy and satisfaction you'll experience, knowing that your donation will be used to help save lives.
We accept nearly all vehicle types in our donation program, including those that are no longer in good condition.
To get to know the details of our quick and easy donation process and other relevant information, feel free to visit our FAQs page. You can also call us anytime through our toll-free hotline at 866-540-5069 or message us here if you have certain concerns or inquiries that you want us to address.
Help Extend Lifelines Today!

Helping extend lifelines to breast cancer patients fighting for survival will fill your heart with joy. You can do that with a simple vehicle donation to Breast Cancer Car Donations. Call us at 866-540-5069 or fill out our secure online donation form now!