National Arbor Day: 4 Wonderful Reasons for Planting Trees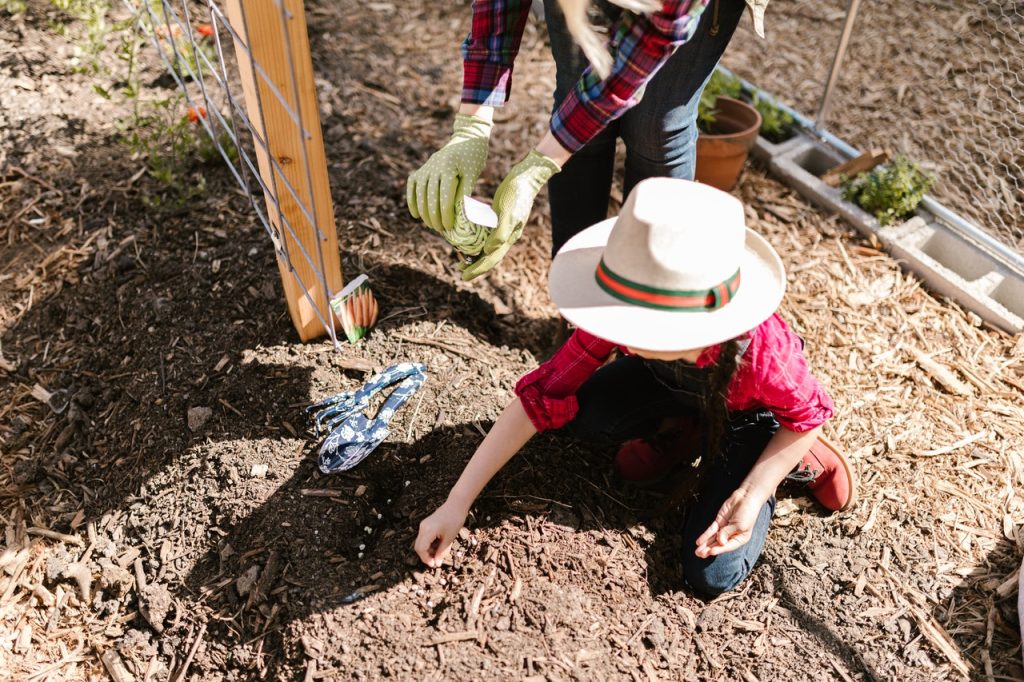 Celebrate the Beauty and Value of Trees!
Trees are important in the preservation and protection of Mother Nature. They provide oxygen, improve air quality, conserve water, preserve the soil, and support various types of wildlife.
The need to preserve and protect our trees comes into focus on the last Friday of April each year as we celebrate National Arbor Day. This year, the holiday falls on April 29th. On this day, we are encouraged to plant trees throughout the country.
National Arbor Day has been around for over a century after it was started by tree enthusiast Julius Sterling Morton. The first Arbor Day was celebrated in Nebraska in 1872. The holiday was later adopted by other states after local leaders and policymakers saw the value of planting trees. Since then, Americans have been planting over a million trees during each Arbor Day celebration.
People plant trees for at least four wonderful reasons:
1. Trees can hold memories.
Plant a tree with your loved ones and watch them grow. Seeing that tree thrive after many years of care and love can bring many happy memories. You can also plant a tree in honor of a departed loved one and feel their presence through the tree long after they are gone.
2. Trees can fight climate change.
Mother Earth needs all the help it can get. Planting trees can help provide shade for humans and shelter for wildlife. They also help in conserving water, preventing flooding, and maintaining the integrity of the soil, which becomes a crucial factor when natural disasters strike.
3. Trees can be a source of food.
You can plant many types of fruit-bearing trees in your backyard. These trees will eventually produce fresh and delicious fruits for you and your family. Sure, it will take a while before you literally reap the fruits of your hard work, but it will be worth it.
4. Trees reduce anxiety.
Seeing green can be a positive thing. Sidewalks lined with trees provide a relaxing atmosphere that helps you combat stress and anxiety from your day-to-day routine.
Plant Seeds of Hope into the Lives of Women with Breast Cancer
When you plant a seed, it can blossom into a tree. A similar amazing phenomenon can happen when you plant seeds of hope into the lives of breast cancer patients. You can plant those seeds of hope by simply donating any vehicle you can spare to us at Breast Cancer Car Donations. When you do that, you'll help save the lives of those patients.
Our team will sell your donated auto through an auction and use the proceeds to help fund the life-saving programs of our charity partners. Thus, thanks to your donation, these IRS-certified 501(c)(3) nonprofit organizations will be able to help more uninsured and destitute breast cancer patients in your community.
These patients will be given easy access to top cancer centers and provided with financial assistance to cover the costs of their treatments, doctor consultations, hospital fees, medications, follow-up care, and other essential health care services. Our charity partners also provide free breast cancer screening as well as cancer prevention, education, and counseling services.
Your donation will also bring you immense benefits. It will qualify you to claim the maximum tax deduction in the next tax season. We'll also provide you with our free professional towing service anywhere in the United States.
On top of these material rewards, your donation will allow you to savor a most satisfying giving experience, knowing that your gift will be used to help save lives.
You can donate almost any type of vehicle regardless of its age or condition. Visit this page to learn more about this.
For more information regarding our donation program, particularly our quick and simple donation process, check out our FAQs page. For your inquiries or concerns, feel free to call us anytime through our toll-free hotline at 866-540-5069 or contact us here.
Give Hope to Breast Cancer Sufferers Today!

Your car donation can give hope and assurance to needy breast cancer patients in your community who are fighting for their lives. Call Breast Cancer Car Donations at 866-540-5069 or fill out our secure online donation form now!