Most Common Warning Lights on Your Dashboard and What They Mean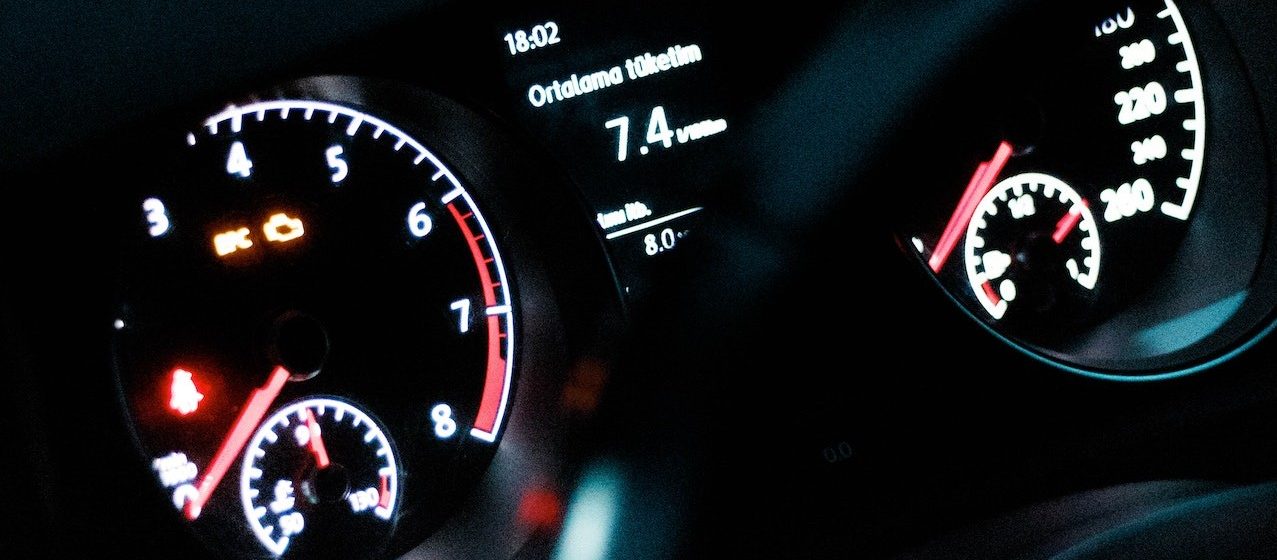 Photo by Levent Simsek under Pexels License
What Are Those Symbols Telling You?
You're enjoying a relaxing drive along the countryside when your dashboard suddenly makes a sound. You look down and see a symbol lighting up, leading you to figure out what's going on. Should you stop and pull over in case it's something serious, or should you just ignore it?
Knowing your car's warning lights is important, especially those that usually pop up. They make it easier for you to determine whether your car needs immediate attention or whether it only has a minor problem that you can fix on your own.
Keep in mind, however, that not all dashboards feature the same symbols. Yours might have different warning signs than those of other models, or the symbols could indicate slightly different things. To be completely sure, consult your owner's manual.
To familiarize yourself with the most common warning lights on your dashboard, Breast Cancer Car Donations has come up with the following checklist:
1. Tire Pressure Warning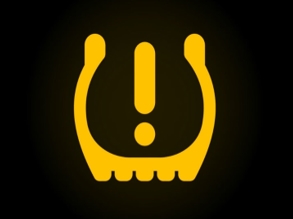 When this symbol goes on, it means that the pressure in one or more of your tires is too low or too high. You'll need to have it checked as soon as possible.
2. Traction Control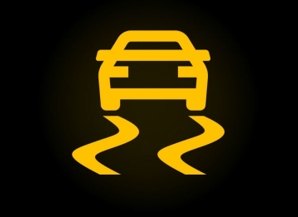 This means that your car's traction system is activated. The traction control system uses your anti-lock brake system to determine if one wheel is spinning faster than the others. As soon as it detects a wheel slipping, it automatically applies the brakes until it regains traction.
3. Oil Pressure Warning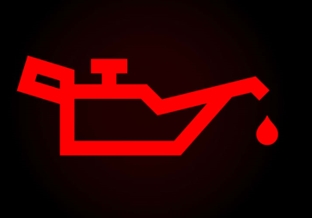 Although a genie won't come out when this lamp-like symbol comes on, this can save your car from a malfunction. The oil pressure light indicates either one of two things: your engine is running low on oil or there's a problem with your oil pressure system. Either way, you should take your vehicle to the mechanic shop right away.
4. Engine Warning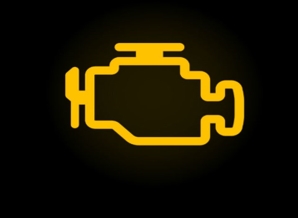 This submarine-like logo shows up for a variety of reasons. Sometimes, it can mean low oil pressure or an overheated engine. In other instances, it's telling you that your gas cap is open, cracked, or loose, which may cause fuel to evaporate. It can also indicate a serious problem that requires you to pull over.
Be sure to stop your car once you see this warning light appearing. Check your gas cap and other systems to see what's wrong. If the light's flashing, you'll need to stop driving immediately.
5. Engine Temperature Warning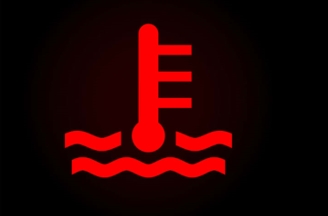 Kids may think this is a symbol of a pirate ship. But what this light means is that your engine is overheated. Pay attention to your coolant level and check if there's any leak. You might also want to examine the radiator cap and fan operation.
6. Anti-Lock Brake Warning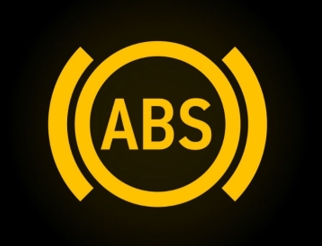 The ABS warning goes on whenever there's something wrong with the system. You'll need to have it diagnosed and fixed by a professional.
Remember, the system performs a self-check every time you start your vehicle, which means that it may light up for a few seconds. If the blinking quickly stops, then you have nothing to worry about.
7. Low Fuel Indicator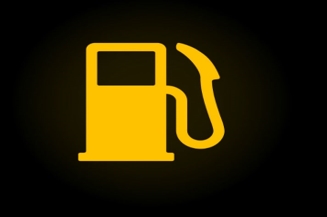 This symbol simply indicates that your car is running low on fuel. Better to make your way to the nearest station just to be sure that you make it home!
8. Traction Control Malfunction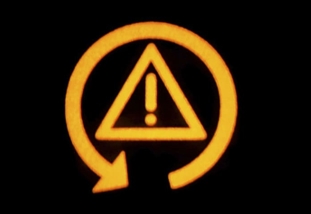 This indicates that your traction control system might have a damaged or broken sensor. In some models, the module that operates the TCS also controls the ABS, which denotes that there might be some problems with your anti-lock brakes, too.
9. Seat Belt Reminder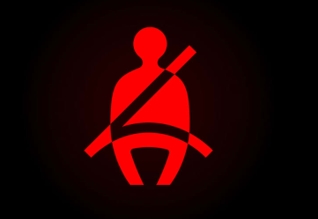 This is perhaps the most common indicator. Buckle up and remind your passengers to do the same.
10. Airbag Indicator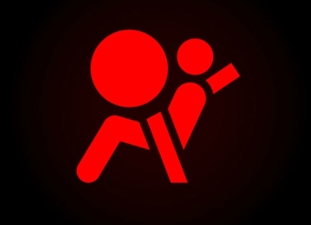 If you see this signal turned on, one or more of your airbags, or your airbag system as a whole, might be having an issue. Since your airbags are crucial in keeping you safe during accidents, you should have the issue solved as early as possible.
11. Washer Fluid Indicator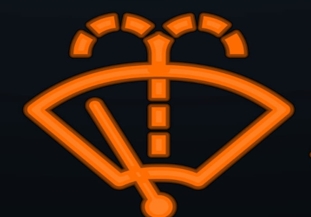 In case you don't notice it, the symbol shows the motion of your windshield wipers, implying that you're about to run out of washer fluid. Better fill up your reservoir.
12. Security Light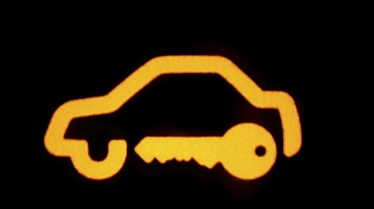 Keys represent security, which makes this the perfect symbol for your car's anti-theft system. If this indicator illuminates, either you'll have to give your security system an inspection, or you'll have to trigger the ignition with the proper transponder-equipped key. It will also turn on the moment you start your car, which isn't an indicator that something's not right.
13. Automatic Shift Lock or Engine Start Indicator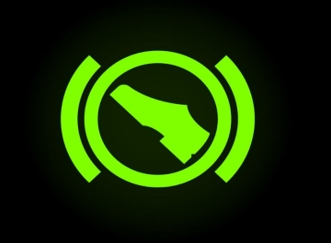 This symbol indicates that you should engage the brake. You have two options: start your vehicle's ignition or get it out of neutral.
14. Fog Lamp Indicator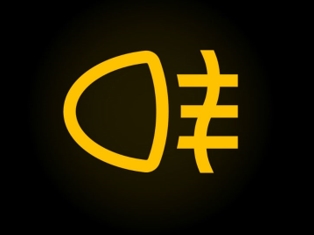 This is just a friendly reminder that your fog lights are on. Use them only if your visibility is less than 100 meters.
15. Battery Alert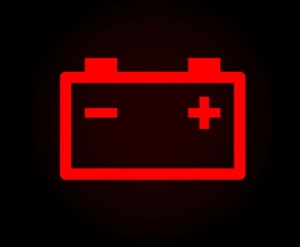 At first glance, this may look like a bot winking at you, but nope, it's just a logo of your car battery. This indicator light means that your car's charging system isn't charging properly, or that it lacks power. It can also mean that your battery cable is loose or damaged, or that you have a defective alternator belt.
Help Extend the Lives of Breast Cancer Victims
If you have an old car that's just gathering dust in your garage, know that you can use it to help save the lives of needy women in your area who are battling breast cancer. When you donate it to us at Breast Cancer Car Donations, you'll help them receive proper medical care and treatment.
We'll have your vehicle fixed before putting it up for auction. We'll then use the proceeds to support the life-saving programs of our breast cancer-focused nonprofit affiliates.
These reputable IRS-approved 501(c)(3) nonprofit organizations use the funding we give them to provide comprehensive breast health services to all who need them. Thanks to your gift, uninsured and indigent breast cancer patients in your area will be able to gain easy access to top medical facilities and secure financial assistance to cover the costs of their treatments, doctor consultations, hospital fees, medications, and other essential health care services they need. Other beneficiaries get to receive free breast cancer screening and diagnosis, as well as cancer prevention and education services.
As our token of appreciation for your charitable contribution, we'll promptly send you by mail the 100% tax-deductible sales receipt of your vehicle after its auction. This receipt will allow you to claim the highest possible amount of tax deduction in the next tax season.
We'll also haul off your unwanted vehicle at a date, time, and place of your choice. And we won't charge you even a single dollar for it.
However, those material perks may pale in comparison to the greatest reward you'll get when you donate a vehicle to us — the priceless feeling of satisfaction for doing something that can help save lives.
We take almost all types of vehicles regardless of their ages or conditions. Head over to this page to check out the different types of vehicles that we've been getting from our donors.
For more information about Breast Cancer Car Donations, including our quick and easy donation process, feel free to visit our FAQs page. Got any questions or concerns? Send them here or talk to us anytime through our toll-free hotline at 866-540-5069.
Give Hope to Desperate Breast Cancer Patients Today!
You can do so much by making the simple gesture of donating an unneeded vehicle for the benefit of the destitute breast cancer patients in your community. Your car donation will give them hope of living a longer and more productive life. Call Breast Cancer Car Donations at 866-540-5069 or fill out our secure online donation form now!