Kick Off October with National Pumpkin Spice Day!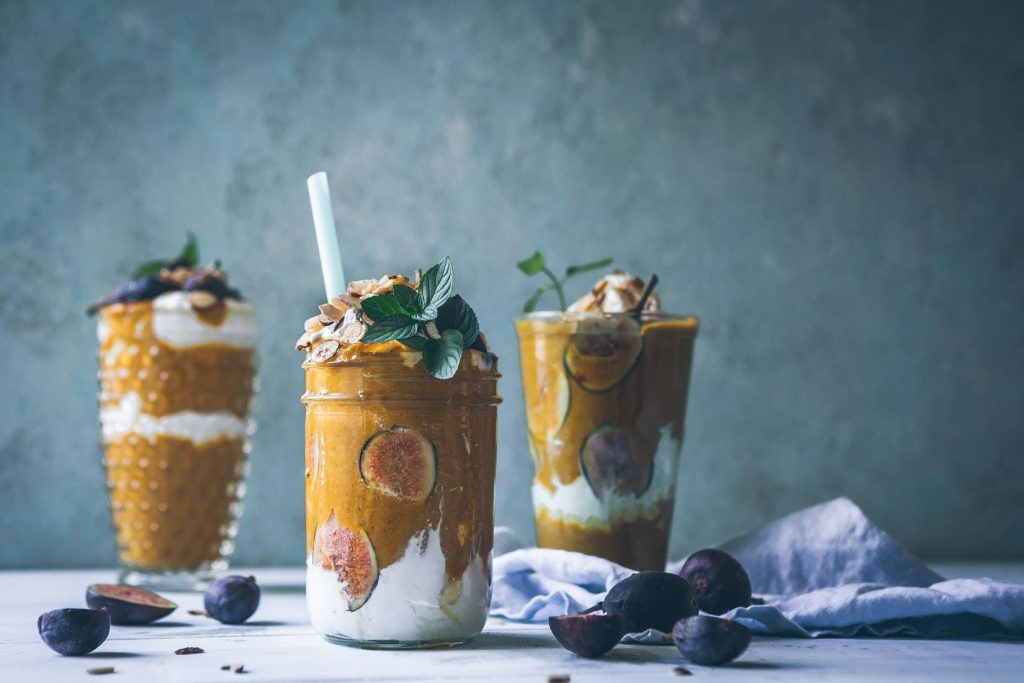 Pumpkin Spice Is Fall's Flavor
There are many things to love about the fall season — the beautiful sight of golden leaves, the breath of crisp air, cozy fireplace nights, and exciting football events. Oh, and did we mention, pumpkin spice lattes? Since October is the season of pumpkins, it makes perfect sense to open the month with National Pumpkin Spice Day.
Every time you smell pumpkin spice, one of the first things that would immediately come to mind is autumn. Whether it's in the form of delicious lattes, candles, lotions, and even chips, there's no denying that pumpkin spice brings an aroma that's truly comforting and satisfying. Is it even the fall season if there's no pumpkin spice around?
Here are some interesting facts about pumpkin spice:
Would you believe that almost all pumpkin spice products don't really have any pumpkin in them? Sounds crazy, but it's true! Although everyone might agree that pumpkin spice tastes like homemade pumpkin pie, the squash flavor actually comes from a blend of spices, particularly clove, allspice, ginger, and cinnamon.
Before the 1960s, spice companies labeled their blends as "pumpkin pie spice." At first, cooks only incorporated these flavors with pumpkin pies. They later began experimenting by mixing the spices with other dishes, mostly those with squashes and sweet potatoes. Seeing that pumpkin spice went well with various recipes, they decided to remove the "pie" in "pumpkin pie spice."
If you're among the many who believe that Starbucks was responsible for the modern pumpkin spice frenzy, you're definitely mistaken! The credit actually goes to a candle company based in New Mexico, which introduced a pumpkin spice candle in 1995.
Not long after they released the uniquely scented candle, coffee shops around the country became intrigued with the spice blend, leading them to come up with their own versions of pumpkin spice coffee. The latte finally came into the scene in the early 2000s. Someone discovered that adding sugar and milk made the flavor twice as tasty, and the rest is history.
Make Your Own Pumpkin Spice
There's no better way to spend National Pumpkin Spice Day than by whipping up a homemade pumpkin spice blend. All you need are five simple spices and a spice jar, and you're good to go!
Combine these ingredients in a small bowl, or you may place them directly to your spice jar. Stir them well until they're mixed evenly.
Once you're done, store it in a sealed container until it's ready to use. There you have it! From pumpkin spice lattes and pumpkin cakes to pumpkin ice cream and bourbon pumpkin pies, you can create some of the most salivating dishes with it!
Do Something Extraordinary Today
As you enjoy a glass of pumpkin pie latte, think of the needy breast cancer sufferers in your community who are fighting for their lives. If you've always wanted to help them overcome the devastating illness, now would be the perfect time to act on it. All you have to do is donate an unwanted vehicle to us at Breast Cancer Car Donations.
Once we accept your automobile, it automatically turns into a fund-generating instrument for our breast cancer-focused charity partners. We'll place it up for auction and pass the funds to these nonprofits, allowing them to provide their beneficiaries in your area with vital breast health services. Destitute breast cancer patients will be given easy access to leading medical facilities where they can undergo full treatment. They may also receive financial assistance to cover the costs of their hospital fees, medications, and follow-up care.
Within 30 days following the sale of your donated automobile, we'll be sending you your vehicle's tax-deductible sales receipt by mail. The document will show you your car's final selling price, which will serve as the basis of your tax deduction claim. Use it when you file your itemized federal tax returns in the next tax season.
If you're interested to learn more about our vehicle donation program, check out our FAQs page. If you have questions or want to clarify something, you may reach us anytime at our toll-free hotline 866-540-5069. You may also leave us a message here and we'll respond to you as soon as we can.
Ready to Save Lives?
While your clunker may be of no use to you anymore, you can turn it into a life-saving tool for breast cancer sufferers in your area. That will happen when you donate it to us at Breast Cancer Car Donations. Dial 866-540-5069 or fill out our online donation form now!